COVID-19 Resources
#StoptheSpread
Governor Bullock has ordered Montanans to shelter in place beginning Saturday, March 28 at 12:01 A.M. The state of Montana is using federal guidelines to define essential services. Here are some resources you can use to determine where your business fits:
Businesses can call 1-800-755-6672 with questions about the order and qualification of "essential services." You may be asked to leave as message and they ask for patience as staff work through the volume of calls.
Click here to view the Governor's Stay at Home declaration, including the businesses designated as "essential services" which begins on page 6 of the document.
Click here to learn more about essential vs. non-essential businesses.
Click here for a sample letter essential businesses should provide to their employees.
—
Tune in to our Tele-Town Hall Series to connect with local, state and federal decision makers on issues related to COVID-19. Click here for details on upcoming Tele Town Halls as well as recordings of past conversations.
—
Summary of Federal Legislation
$2 Trillion Economic Relief: What You Need to Know About the CARES Act: Click here for details.
What's in the $2 Trillion Bill for Ag and Rural Montana? Click here for details.
The First Two Phases of Congress's Response to COVID-19: Click here for details.
—
The Billings Chamber is your business leader and we're committed to serving as a well-sourced guide as we all navigate uncharted territory. Please use the resources below as you determine your path forward. And, remember: we will get through this. You're not alone, and there are things we can each do and maintain control over: be kind-hearted and compassionate toward others, be mindful of your mental health and the mental health of others, and make healthy choices including hand-washing and social distancing of at least 6 feet. With those things in mind, here are other resources that may be helpful to you:
RiverStone Health's Public Health Information Hotline on COVID – 19: (406) 651-6415
City of Billings Resource Hub: https://coronavirus-response-billings.hub.arcgis.com/
Department of Health and Human Services: https://dphhs.mt.gov/publichealth/cdepi/diseases/coronavirusmt
Montana Department of Public Health and Human Services Hotline: 1-888-333-0461 or COVID19info@mt.gov 
Montana Disaster and Emergency Services on: Facebook, Twitter, Instagram
Montana Department of Labor Remote Work Toolkit: http://wsd.dli.mt.gov/employers/remote-workforce-toolkit
Visit Billings Tourism Resource Page: https://www.visitbillings.com/covid-19
Montana Department of Labor Guide on Benefits Eligibility: This side-by-side table is a tool for workers and employers to compare various eligibility scenarios including employer-sponsored sick leave, Unemployment Insurance, and Workers' Compensation coverage: http://dli.mt.gov/Portals/57/Documents/covid-19/COVID-19-ScenariosAndBenefits.pdf?ver=2020-03-18-113453-153
Big Sky Economic Development Resource Page: https://www.bigskyeconomicdevelopment.org/covid-19-business-resource-page/ 
Guidelines for eligibility to re-open food establishments per Riverstone Health: https://ewscripps.brightspotcdn.com/3e/43/1c15e21c4a7ea517bdd4d0eb2baa/food-service-social-distancing-guidelines-3-17-2020-final.pdf
Billings Chamber's Summary of Congress's Response to COVID-19: https://www.billingschamber.com/summarizing-congresss-response-to-covid-19/
Visit Billings "Billings is Strong" campaign: Download the printable flyer by clicking here. Text 406-245-4111 to request stickers.
Montana Non-Profit Association Response and Resource Toolkit: https://www.mtnonprofit.org/covid19nonprofit/
Montana 211 for Community Resources, Services and Assistance: https://montana211.org/
Zero to Five Montana Child/Family/Caregiver Resources: https://www.zerotofive.org/covid19 
Governor Bullock's Travel Advisory: Montanans who have traveled internationally should self-quarantine for 14 days after returning to Montana. If you have traveled internationally, please self-quarantine for 14 days and contact your local health department HERE.
Unemployment: The Governor announced emergency rules to make unemployment benefits accessible to workers laid off due to COVID-19 and waive the one week waiting period before receiving benefits. The rules will ensure that workers impacted by COVID-19, whether it's because they've been laid off, are quarantined, or need to take care of a family member, can do so without worrying about how they will make ends meet during these difficult times.Claimants are responsible for staying in contact with their employer and return to work when they have the opportunity. People who are eligible for these benefits can apply online at: www.montanaworks.gov or contact the Unemployment Insurance Division over the phone at: (406) 444-2545.
March 20, 2020: Health Officer Order extended
Yellowstone County Health Officer, John Felton,has amended the March 16 Order temporarily closing some businesses. "In light of healthcare workers testing positive, I chose to be more aggressive in my action to slow down the spread of COVID-19." –John Felton, Yellowstone County Health Officer and President&CEO of RiverStone Health. The new Order is effective 8 am MST on Saturday March 21, 2020 through April 10, 2020 at 11:59pm. It is subject to change based on this extremely dynamic situation. You can read the extended Health Officer Order here.
What You Need to Know About the $2 Trillion CARES Act: https://www.billingschamber.com/what-you-need-to-know-about-the-cares-act/
NorthWestern Energy Offers Energy Bill Credit for Small Businesses: NorthWestern Energy recognizes its obligation to be a good community partner and assist their customers through this difficult time. They also recognize that small business is the backbone of the economies of the communities they serve. Through shareholders dollars, NorthWestern Energy is providing $250 bill credits to a limited number of our locally-owned, stand-alone small business customers. Learn more.
Montana Department of Labor COVID-19 Resource Guide for Montana Employers and Employees: http://dli.mt.gov/employer-covid-19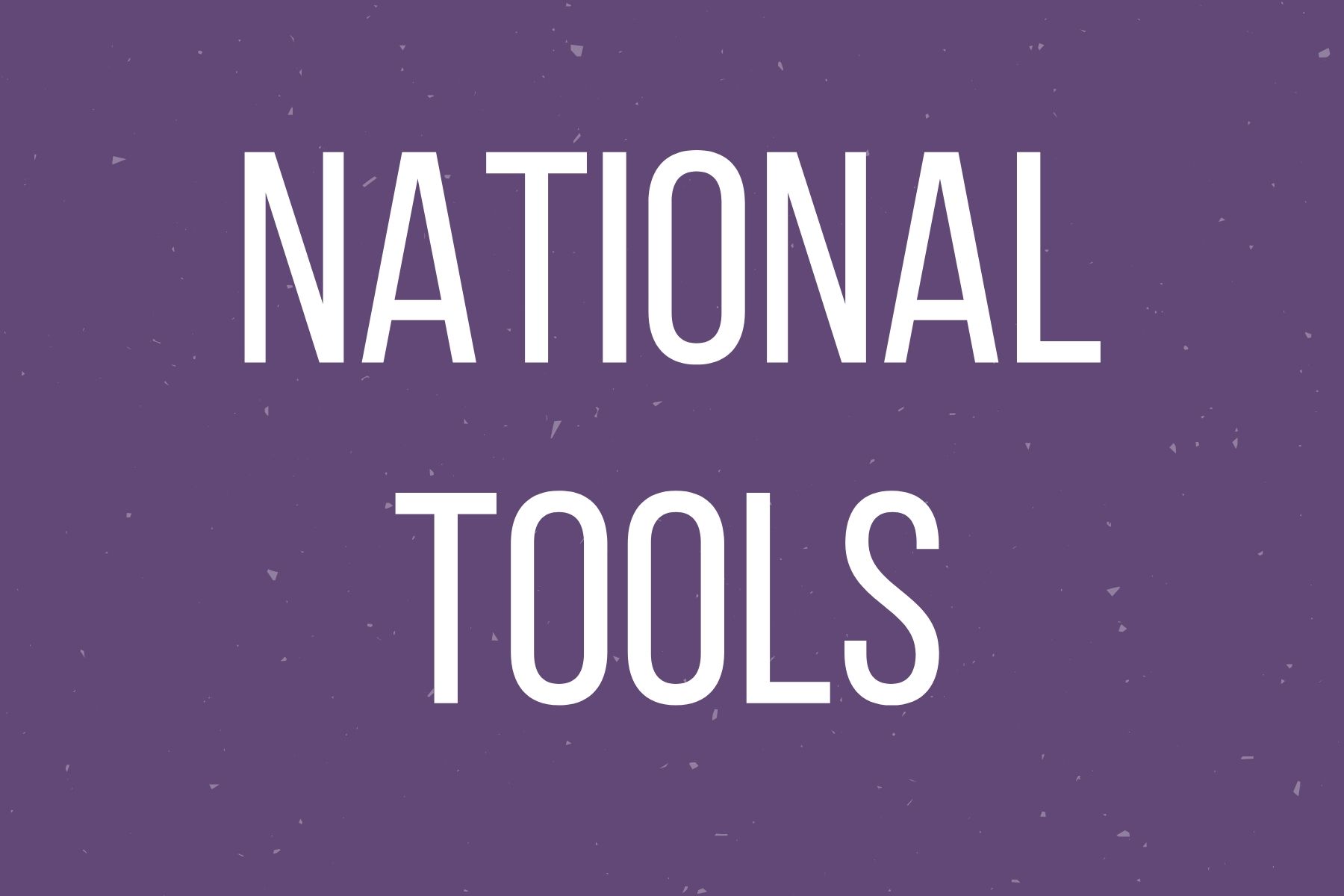 Consolidated, business-specific guidance from the Centers for Disease Control and Prevention (CDC)
U.S. Chamber Resources:
Association for Chamber of Commerce Executives Crisis Planning Resource Guide: https://resources.acce.org/crisismanagement 
National Institute for Early Education Research: http://nieer.org/covid-19_resources
The Destinations International Resource Hub for COVID-19 (tourism): https://destinationsinternational.org/covid-19-coronavirus-travel-industry-resource-hub
U.S. Travel Association (tourism): https://www.ustravel.org/toolkit/emergency-preparedness-and-response-coronavirus-covid-19
Gallup: COVID-19 Strategies and Policies of the World's Largest Companies
Federal Housing Finance Agency (FHFA):
Mortgage assistance: https://www.fhfa.gov/Homeownersbuyer/MortgageAssistance/Pages/Coronavirus-Assistance-Information.aspx
Eviction suspension relief: https://www.fhfa.gov/Media/PublicAffairs/Pages/FHFA-Moves-to-Provide-Eviction-Suspension-Relief-for-Renters-in-Multifamily-Properties.aspx
The Families First Coronavirus Response Act was passed through Congress on March 18, signed by the President and will go into effect on April 2. The bill's provisions cover a number of items important to our business community including unemployment compensation, paid sick leave, and paid family and medical leave among other things. Considering the changes this bill makes, it's likely you've got questions on requirements, determinations, qualifications, etc. Please use the links below to help answer some of those questions.
Wage and Hour Division of U.S. Department of Labor
Guidance pertaining to the Families First Coronavirus Response Act (FFCRA), passed March 18 and taking effect April 2. The guidance addresses critical questions such as:
How does an employer count its number of employees to determine coverage?
How can small businesses obtain an exemption?
How does an employer count hours for part-time employees?
How does an employer calculate wages employees are entitled to under the FFCRA?
Please use the links below to find the appropriate information.
Avoiding Coronavirus scams (from the FTC): https://www.consumer.ftc.gov/features/coronavirus-scams-what-ftc-doing
U.S. Attorney Warns of Coronavirus Scams Targeting Vulnerable Victims: https://www.justice.gov/usao-edva/pr/us-attorney-warns-coronavirus-scams-targeting-vulnerable-victims
U.S. Department of the Treasury information on CARES Act: https://home.treasury.gov/cares
U.S. Department of Labor FAQ on the Families First Coronavirus Response Act: https://www.dol.gov/agencies/whd/pandemic/ffcra-poster-questions 
Download the poster here.
Message from the Billings Area Office on Paycheck Protection Program and Economic Injury Disaster Loans (April 2, 2020):
The Montana District Office is receiving an extremely high volume of inquiries by phone and email.  Based on the current volume of inquiries, the fact is, we may not be able to get back to each individual call or email right away.  Accordingly, most calls have to do with the status of the roll out of the Paycheck Protection Program (PPP) and/or Economic Injury Disaster Loan (EIDL) so we have included the current status of those programs below for any one inquiring as to those programs:
Payment Protection Program (PPP):All rules and details on this program can be found at http://www.sba.gov/paycheckprotection.
Economic Injury Disaster Loan (EIDL) and advance: Two SBA emergency capital programs are available today for businesses and non-profit to submit an application. These are direct loans from SBA.
Low interest, long term Economic Injury Disaster Loans for up to $2 million: The first payment is deferred for 12 months. The application has been simplified and can be completed 100% online through our improved web portal at sba.gov/disaster. These loans may be used to pay fixed debts, payroll, accounts payable and other bills that can't be paid because of the disaster's impact. The interest rate is 3.75% for small businesses. The interest rate for non-profits is 2.75%.
Economic Injury Disaster Loan Advance for up to $10,000: The form to apply is part of the economic injury disaster loan application. If approved, these funds can be used for payroll and other operating expenses and will be forgiven.
The website has received a number of upgrades and reports have been that it's performing better.  Also, the application portal has been updated.
DISASTER ASSISTANCE:  Apply at www.sba.gov/disaster
Questions: Call 1.800.659.2955 or email disastercustomerservice@sba.gov
Small Business Administration Disaster Resources:
Paycheck Protection Program: Congress just passed a $2 trillion aid package that includes $350 billion for small businesses. If you've got questions on how to take advantage of the monies made available for small businesses under the Paycheck Protection Program, click here for a useful graphic outlining answers to the questions you're sure to have.
Stockman Bank: In response to the COVID-19 pandemic, Stockman Bank has implemented a plan to ensure continued access to banking services, along with assistance to customers financially impacted by COVID-19. Until we get through the pandemic Stockman is offering to defer loan payments that are due. Then, post crisis, the bank will restructure debt for borrowers as necessary. Stockman will also work with commercial and Ag customers directly impacted by this crisis on a case-by-case basis. Learn more at stockmanbank.com.
All Non-Profits, Including 501(c)6's Now Eligible for $10,000 Grants and SBA Disaster Loans. Click here for guidelines and details from the U.S. Chamber of Commerce.
Big Sky Economic Development Launches Small Business Stabilization Fund: Big Sky Economic Development (BSED) has allocated funds to a Business Stabilization Loan Fund. This loan fund is designed to directly help our business community during this difficult time. To help small businesses weather the COVID-19 storm, they are offering loans (up to $15,000) as an interim option to help with cash flow while one applies for SBA disaster funds (EIDL). These funds are not designed for those who can access capital through traditional commercial banks and must be repaid upon approval of an SBA disaster loan. Learn more.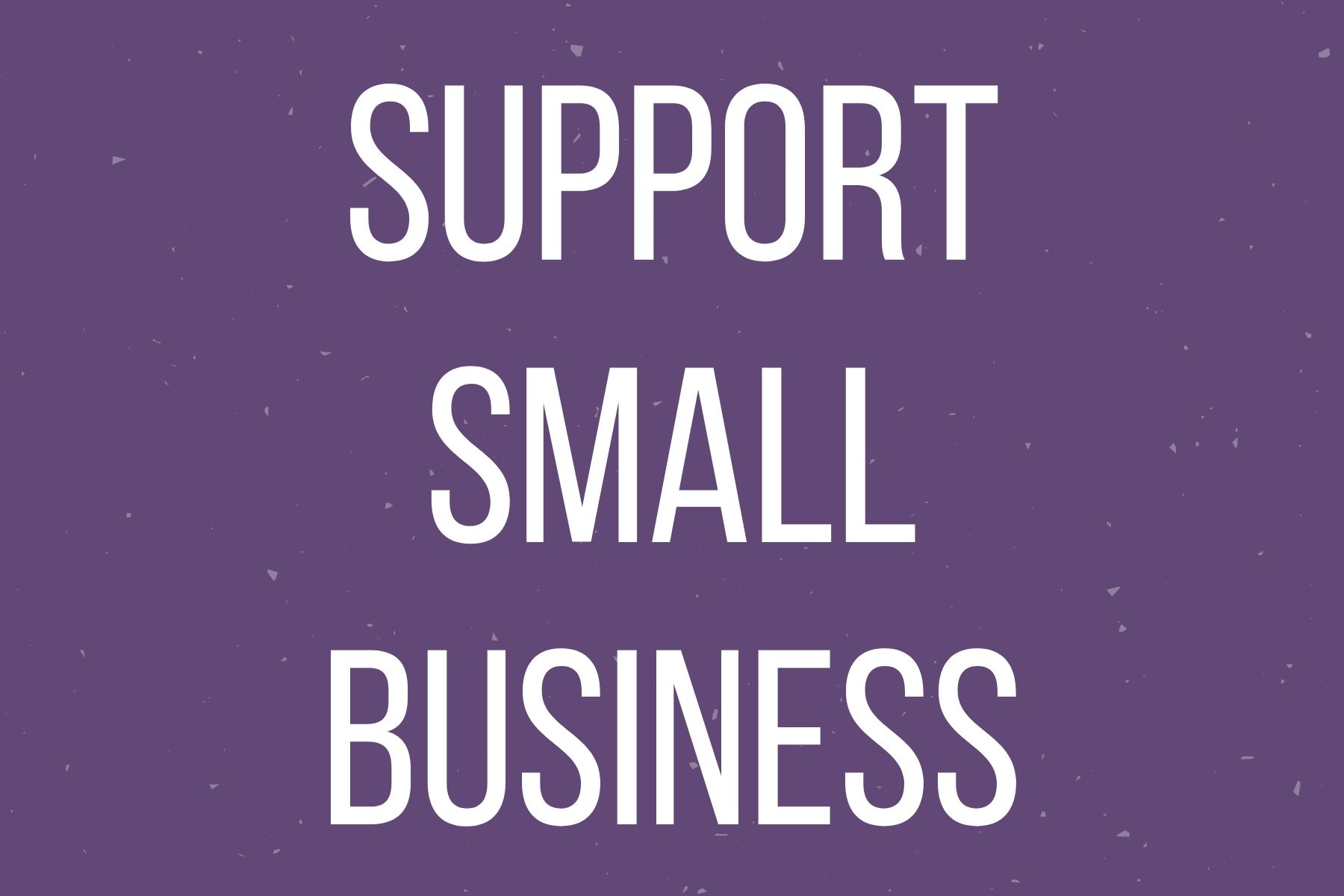 Examples and Resources from Fellow Businesses:
Please note these are examples from individual businesses. They should be used as inspiration and guidance toward developing your own materials. We discourage copying and using the information without customizing it to your individual business.
Billings Chamber Staff Remote Work Policy
Sample Operational Plan Document Courtesy Big Sky Economic Development
PayneWest Insurance Coverage FAQs: https://www.paynewest.com/wp-content/uploads/COVID-19-Coverage.pdf
Eide Bailly's Business and Tax Resources related to COVID-19: https://www.eidebailly.com/COVID19
Eide Bailly Offers Webinar "What You Need to Know About SBA Loan Relief Efforts"
Wipfli's COVID-19 Resource Center: https://www.wipfli.com/covid-19-resource-center
360 Office Solutions Desk-Mounted Social Distancing/Privacy Screens: Click here to learn more.
Do you have an example of a policy or procedure you've put in place as a response to COVID-19? Share it with us by emailing Marya@BillingsChamber.com.
—
Support our restaurants! Click here to see who's open and ready with take-out and delivery options. 
Click here for a list of Chamber Members Who Can Help with things like IT, cleaning, business consulting, PR, web design, and more! 
Facing unknowns with your employees? Click here for a list of members who can serve as a resource for employment issues. 
—
If you're able to help your fellow businesses navigate the impacts their feeling from COVID – 19 Response, please email Kelly@BillingsChamber.com with details so we can include you here.

Precautions taken by your Billings Chamber: 
As of March 16, 2020, your Billings Chamber has taken the following proactive steps:
To support the CDC's recommendations to flatten the curve and limit the spread of COVID-19, the Billings Chamber of Commerce, Visit Billings and Visit Southeast Montana will implement remote work as of Tuesday, March 17, 2020. Our outstanding team of professionals are here to support you via email or phone. Click here to find the contact information for our staff.
Our building, including our Visitor Information Center, is closed. Visitor materials are available outside the building and our websites remain extremely valuable resources for you during this time. In addition, visitors may receive assistance through our text line: 406-245-4111. Standard hours of operation (Monday-Friday, 8:30 am-5 pm) should dictate your expectation of response times.
Further, please note changes to upcoming scheduled events from the Billings Chamber:
Chamber's Annual Breakfast presented by KULR8 at MetraPark featuring Tony Hawk scheduled for April 8th has been postponed.
Regular weekly meetings (Connect groups, Collaborate and NextGEN Cahoots) are cancelled until further notice.
NextGEN's NextHOUR scheduled for Thursday, March 19th is cancelled.
Coffee with Councilman Boyett scheduled for March 24th has been cancelled.
Chamber 101 scheduled for March 26th has been cancelled.
Additional postponements/cancellations will be shared here as they are determined.