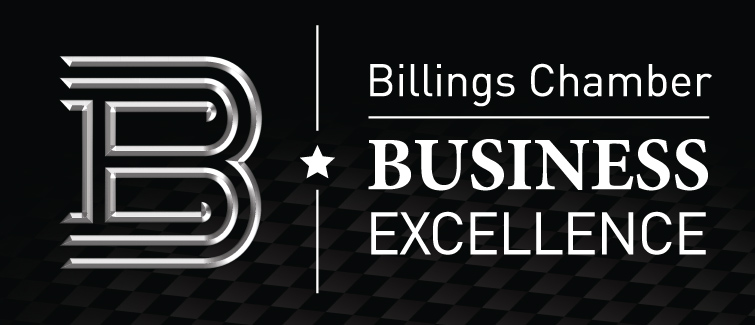 Every year the Billings Chamber of Commerce honors outstanding individuals in the Billings area that have made an impact on our business community.
We are pleased to announce the 2020 winners of the Billings Chamber Business Excellence Awards. The public nominated many outstanding businesses and professionals in a variety of categories, and the winners were selected by an anonymous voting process.
Award Categories
Employer of the Year: Awarded to a Billings business that has consistently provided a positive work environment including: benefits, training and job creation, has impacted the community through social services and added value to the community by making Billings a better place to work.
Business Person of the Year: Awarded to a business person who has made an impact to the business community through increased job growth and community service involvement.
Customer Service Excellence: Awarded to an individual who provides exemplary customer service or support on a routine basis.
Supervisor/Manager of the Year: Awarded to an individual who has demonstrated leadership skills in motivating employees to achieve their highest potential while helping to achieve the overall mission and objectives of the organization.
NextGEN Exceptional Emerging Leader: Awarded to a Billings young professional who demonstrates strong leadership, a sincere interest in peer development, excellence in professional, philanthropic and/or community investment, and ultimately inspires other young professionals to succeed.
Awards will be presented at the upcoming Chamber Breakfast event with date to be announced soon!
2020 Business Excellence Award Winners
by Kelly McCandless
As an employee of the Billings Chamber of Commerce, I feel pretty lucky to witness greatness fairly often. Our organization proudly represents more than 1,200 businesses employing nearly 50,000 people, meaning our team sees grit, innovation and outstanding displays of tenacity on the daily. It's inspiring to watch, and it's inspiring to support, the people who make Billings such a unique and captivating town.
And it never gets old.
Really. I am certain that any member of our staff would agree; we show up and are honored to work on behalf of fantastic businesses each and every day. And while we do not take the "regular" days for granted, we also sincerely enjoy this time of year when the Business Excellence Awards are given. This allows us to bring all of you along for the ride we enjoy all the time.
Five categories, dozens of nominations, an arduous evaluation and voting process, all lead us to this moment: announcing the 2020 Business Excellence Award winners.
These award winners are a few of Billings' best, and we're proud to celebrate them with each of you. Read on to learn a bit about each of our winners.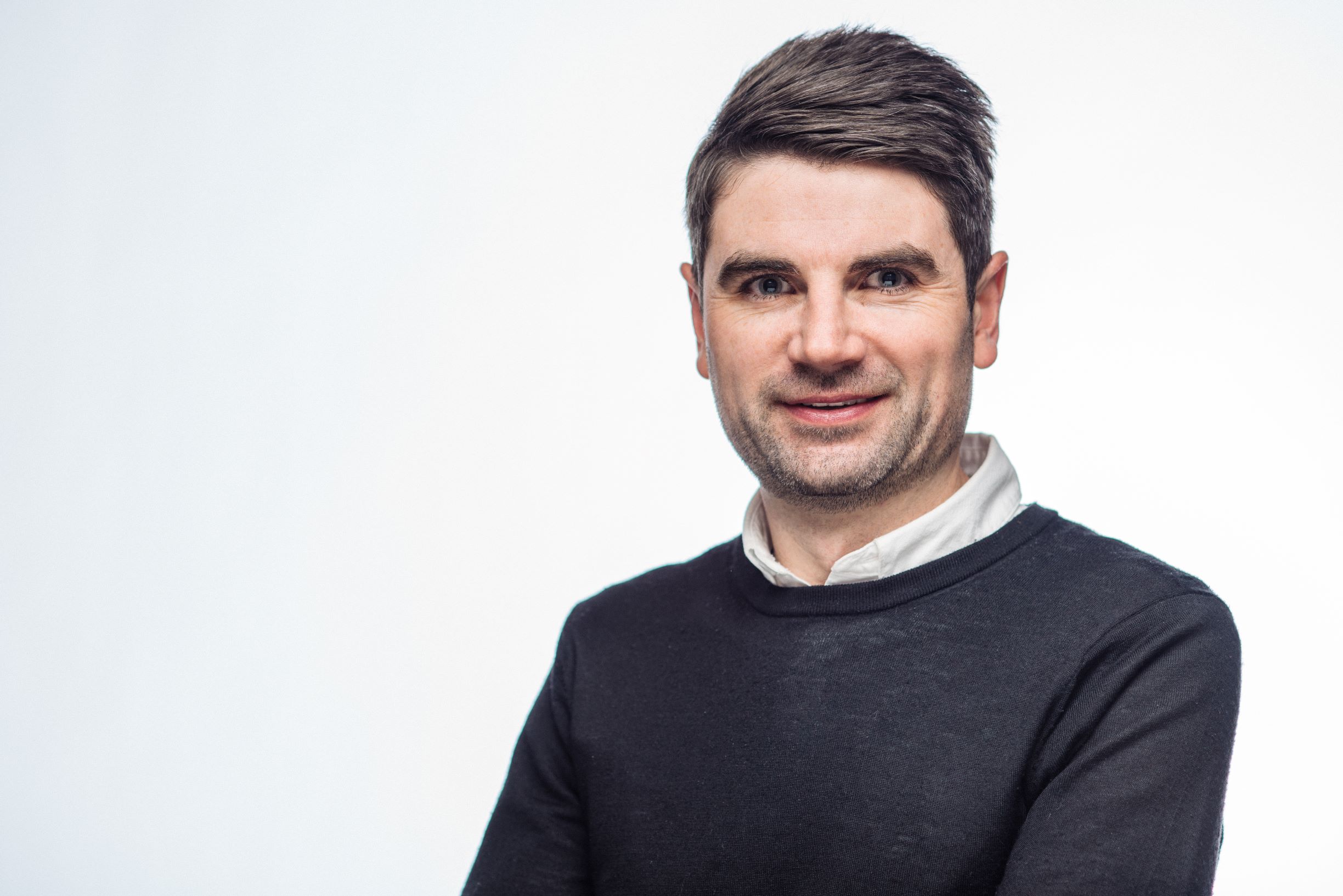 Employer of the Year
A&E
In the words of CEO Dusty Eaton, one of A&E's core values guiding the firm is "We are a firm built on a rich history.  We value where we came from and the people and projects that got us here."
But that doesn't mean they're looking backward. On the contrary. "Over the past few years, we've focused on transforming the practice from an architecture firm to a multi-disciplinary design practice." They expanded their team to incorporate a broad collection of design skills providing a holistic design experience flexible to each project's unique requirements, fusing architecture, interior design, branding, graphic design, creative writing, and construction management into one, comprehensive design practice.
Eaton continues, "With this approach, we seek to create impactful experiences in the work we do, regardless of the medium. A giant neon sign hangs in our new downtown Billings office, illuminating the powerful statement, "create impact" – which is exactly what we're inspired to do."
The firm's employees nominated A&E for the Employer of the Year award, noting that treating staff well is a top priority. "As a result, the firm has very little turnover, and those who join the team typically stay for the duration of their careers," the nominators shared.
A&E offers exceptional traditional benefits, but it's the non-traditional benefits that set them apart. Flexible scheduling, company retreats, professional development, volunteering and charitable giving combine to create a culture employees are eager to be part of.
"A&E is all about people," the nominators shared. "Whether it's clients or employees, the firm is driven to provide a positive experience for those they interact with. The firm's integrity is the foundation for all business endeavors and professional relationships."
But what does an award like this mean to A&E? "This is an incredible honor for our team," Eaton stated. "To be recognized by the Billings Chamber and our peers as Employer of the Year is not only extraordinarily meaningful, but also genuinely validating."
Eaton and his team are proud of their incredible growth balanced with their decision to hold fast to their core values. Despite nearly quadrupling in size, they are proud to offer the same "small business" approach to their clients and employees. "Maintaining our reputation for quality and integrity is equally important as our goals for innovation and excellence," Eaton explains.
Above all, the people make A&E what it is today, and Eaton celebrates his team of "brilliant thinkers, innovators, and above all, genuinely good people who believe in challenging what's possible."
   Business Person of the Year
Adam Kimmet – Cellular Plus
It's safe to say that Adam Kimmet has touched most of the lives of Billings' residents through one of the most important business tools you have: your cell phone.
Kimmet started Cellular Plus 22 years ago with a small store on South 24th Street West employing three people. Today, he owns and operates 63 retail stores in more the 50 communities across Montana, Colorado, Oregon, Washington and Wyoming with 425 employees. 75 of those employees make their living right here in Billings/Lockwood/Laurel stores, and it's those employees who inspire Kimmet.
"I am inspired by the passion and commitment our team has," Kimmet said. "Surrounding myself with driven, successful people who collaborate energizes me every day to continue to improve."
According to his nominator, Leif Welhaven, Kimmet is key to creating teams that excel. "I can only imagine how many hundreds, if not thousands, of people he has empowered over the years to be successful in his business and beyond. I am one of hundreds of examples," Welhaven wrote.
Kimmet boasts qualities that truly make an exceptional businessperson: honesty, integrity, commitment, passion, innovation, communication, and many others. "He works harder than anyone in the organization and leads by example by always growing himself personally & professionally," Welhaven continued.
Kimmet himself calls out his drive as the quality that's led him to be successful. He remembers when he first began working in the cell phone business at just 23 years old. During a management meeting of the company he was working for, he stepped up to lead the group he was in, despite being surrounded by others with more experience. "I realized that I was willing to take risks and jump into the leadership role and that not everyone else was," he said.
As a leader, he prides himself on not giving up and bringing his steadfast drive to work daily. "Most of my failures happened by not following through," Kimmet explains. "This has made me more driven and allowed me to realize that if you want to get something, just don't give up."
   Customer Service Excellence
Brian Hafner – Universal Lending Home Loans
Brian Hafner is a rising star in Billings, and his commitment to customer service excellence is a major contributor to his success.
When buying his first home six years ago, the process felt stressful and Hafner recalls thinking it didn't have to be like that. Thus, his approach was born. "My clients are excited about a home, not a mortgage," he said. "My goal is to make the home buying process as simple as possible."
Hafner thrives on the relationships he builds, both in his business and through his community involvement. "Most of my clients end up being my friends by the end of the home buying process," he explained, noting his determination to steer every client in the right direction – even if that means encouraging them to wait on buying a home.
Hafner's commitment to customer service excellence extends beyond his business. He puts countless hours into volunteering for other organizations, and his reputation as a leader who shows up and contributes to accomplishing goals was noted by several of his nominators.
"Brian takes charge when needed, delegating and sharing his enthusiasm with everyone he meets," shared one nominator. Another noted, "Brian has many great ideas and knows the key people to help make them happen."
This ability to connect is part of what inspires Hafner to continue pursuing his goals. He serves as a co-chair for the Billings NextGEN Leadership Team, and expresses his excitement about the young professionals in this community. "I'm so excited for the future of our city because I have a front row seat to see them in action.  It makes me want to be better every day."
His nominators described Hafner as reliable, enthusiastic, committed, passionate, and determined. "Continually he is in front of people, helping them, leading them, and creating opportunities for people to learn."
Hafner describes himself as someone who isn't likely to sit on the sidelines (unless he's watching a Griz game!). "I try to lead by taking action.  If I'm going to do anything, I'm going to jump in feet first and give it my all."
This sentiment was also recognized by his nominators, who said, "Brian is a great example of leading through service, and showing others how this type of leadership brings success."
For Hafner, his drive to see the Billings community succeed is rooted in his upbringing and his hope for the future. "I want Billings to thrive because I want my daughter and her generation to thrive in Billings."
   Supervisor/Manager of the Year
Michelle Williams – The Historic Billings Depot
When asked about being a leader, Michelle Williams is quick to bring her outstanding team into the conversation, noting that leading is about the people she works with, and not her role, that bring excellence.
"I have complete trust, respect and confidence in this Depot team," Williams said. "I'm proud to work alongside every one of them and am grateful for the struggle, laughter and leftovers we share every day."
Williams' nominator, Miyan Hungerford, specifies her out-of-the-box approach to management and her commitment to mentorship as the qualities that set Williams apart – a sentiment Williams herself celebrates. "I'm not afraid to play with the intangibles: Fear, excitement, chaos, joy, laughter, insecurity… I think to truly lead and influence growth you have to be willing to climb in bed with all of these emotions in order to get to a place that creates change."
And create change she has. Under her leadership, the Billings Depot has created fresh programming and events attracting new clients and donors to the historic local icon. Hungerford shared her appreciation for Williams' forward-thinking mindset and innovative leadership. "She really has transformed the Depot, and has brought so much life to this amazing place! She is so motivated and futuristic, that I can see her transforming Billings."
Williams' leadership stretches beyond the Billings Depot into youth mentorship. She teaches competitive gymnastics and recently got involved with Newman Elementary School, opportunities where she recognizes her opportunity to be a positive influence. She sees these roles as another important way to learn about team goals, encouragement, communication, celebrating successes, and fear. "I decided to be more deliberate with my voice and positively inspire young girls beyond just cartwheels and handstands," she said. "If there's an opportunity for me to work with young girls and give them the confidence and inspiration to achieve something great, count me in."
As a problem solver and a connector, Williams thrives when leading a team. "As a leader, you go first," Williams explained. "You do the heavy lifting for the team, take the risk, get dirty and make sure your team is safe and protected. To do this, I believe you have to pay attention to the details. Do your research, prepare for the worst, and have backup options in case things don't go as you planned."
   NextGEN Exceptional Emerging Leader
David Mitchell – Coldwell Banker Commercial
David Mitchell is the second NextGEN member to earn the recognition of Exceptional Emerging Leader, and it is extremely well-deserved. Though he's quick to deflect to the NextGEN membership as a whole, noting the collective passion for growth he sees in the group.
While Mitchell possesses many qualities that make him a fantastic leaders, a consistent theme could be found in every nomination he received: his commitment to knowledge. Whether he is learning for himself or sharing his knowledge with others, he constantly researches and explores to better himself and his skills. "David is courageous in his pursuit of knowledge and his willingness to be vulnerable in requesting mentorship as he moves forward to meet his goals," explained one nominator.
Mitchell sees this skill as part of his role as a leader. "My intention as a leader is more than impacting others, but to share knowledge, experience, and resources with those around me," he said. "I may not be able to make an impact every time, but I can always share a contact, a thought, or feedback."
Other nominators shared Mitchell's gift for connecting people and leading them to greatness, while another noted, "David has a unique way of making everyone he comes in contact with feel like they are the most important person in the room." These sentiments were shared by many who nominated him, many of whom expressed appreciation for his determination, his reliability, and his unmatched work ethic.
"David is a rising star, an asset to the community as a whole, and an exceptional leader," another nominator shared. "He engages with multiple generations, multiple business sectors, and multiple individuals and offers the same outgoing, knowledgeable, respectful and curious outlook to all."
Mitchell credits his work with mentors in helping to mold the professional he is today. "The common characteristic I've learned from my mentors is resiliency. Successful leaders fail. They fail a lot. But what they do after they fail is inspiring. They get back up. Again. And again. Those are the people I want to be like."
Furthering his position as a NextGEN Exceptional Emerging Leader, Mitchell shared one of the key lessons he has learned to date: "I once believed that success and achievements were out of my reach, or not meant for me, due to my upbringing and education. The more I read, the more success and failures I experienced, and the more mentors I sought after, the more I realized how wrong I was. Success is not given. Success is a habit. And everyone has a right to own that habit."