About Posting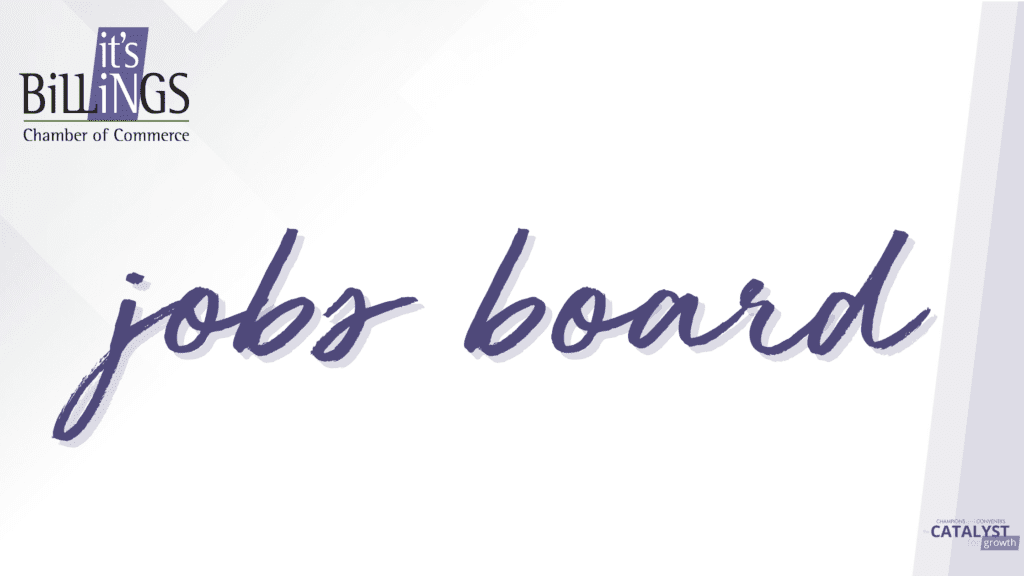 Welcome to the Billings Chamber of Commerce Jobs Board. Posting a job with us is affordable and easy, plus the Chamber helps to promote the resource as an exceptional place to seek out quality employment opportunities.
Posting is FREE for all members!
Wondering how the process works? Click here for a step-by-step tutorial on how to post, then click here to post your position.
Questions? We're here to help! 406-245-4111 or Info@BillingsChamber.com.
Seeking a job? Click here for the current listings with the Billings Chamber!
Be sure to share this website with potential employees to show them what it's like to live and work in Billings.
Need to share relocation information with potential employees? We've got you covered! Click here to explore the wide variety Billings area information we have available for you and request an informational Relocation packet. View the Billings Relocation Guide online here. Click here to watch a great video about Billings, Montana's Trailhead.
Other Billings Chamber Member Job Posting/Seeking Resources: