Public Policy
WELCOME to the Billings Chamber of Commerce

Business Advocacy Page!
A Message from John Brewer and Patrice Elliott

The business community in Billings and the jobs it creates are two of our most important assets. Today this is ever more apparent as states, regions, and nations compete on a global scale for businesses and the talented workforce they employ. Attracting skilled human capital that prefers superior amenities has never been more important as globalization skews the US labor market to favor innovation and creativity. Accordingly, we must make our business climate competitive and our communities attractive to ensure our economy continues to attract the business and talented workforce it requires.

With more than 1,300 member businesses employing over 48,000 Montanans, the Billings Chamber is committed to remaining the voice of the business community and ensuring a favorable economic, legal, and regulatory climate that encourages prosperity and growth. Our mission is to publicly support policies that will facilitate economic growth in our community and produce positive impacts well into the future.

Our Public Policy Guide was developed to communicate our positions to Chamber members, elected officials, and decision makers. Our positions are formulated with essential input from our business community and ultimately approved by our Board of Directors. We ask that you become engaged and help us meet the challenges of a dynamic economy by supporting these positions and moving our community forward.

We look forward to working on these issues and thank you for your support!
Review the Chamber's
Candidate Evaluations.

Click the picture to the left.

⇐
Contact your Elected Officials. Engage in Business Advocacy Campaigns.

Click on the Action Center to get started!

⇐
| | |
| --- | --- |
| Tax Reform Synopsis (click below) | Tax Bill Breakfast slides (click below) |
| | |
Billings City Ward Map (click for interactive website)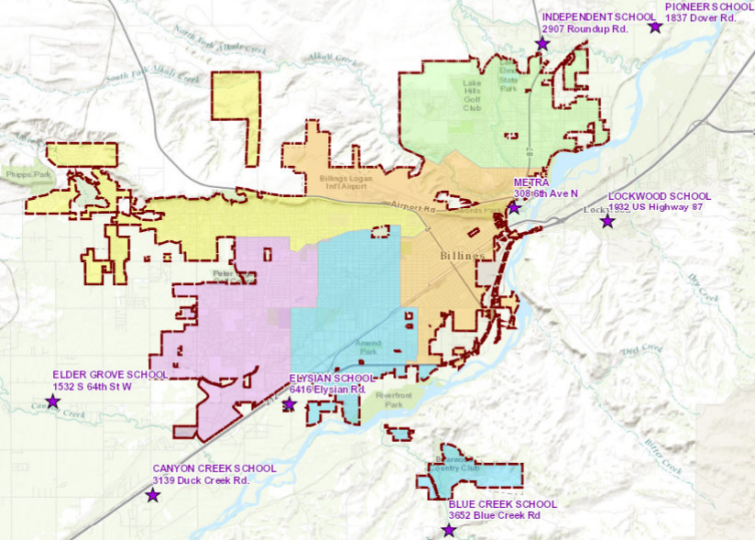 Are You Registered to Vote? (click image below to find out)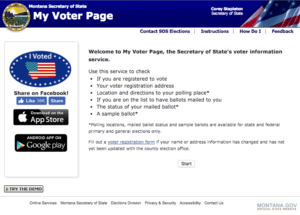 ​
Click on the
Public Policy Guide
to view the Chamber's positions!
⇒
The Chamber's #1 priority issue is to Authorize Community Transformation (ACT)!
(The Local Option is also the Billings Community's priority. Click here to read the letter to legislators!)
This entails passing a local option authority bill in the 2017 legislative session, allowing communities the choice to fund the economic development initiatives best suited to their needs.
Local Option allows Montana cities to apply community-tailored solutions. Local option is intended to put decision-making back in the hands of the voters. Every community has its own story and faces its own unique economic development requirements–it's time to Authorize Community Transformation (ACT) and let local voters decide for their own futures!
For more information on ACT, please visit ACTmt.org.
2017 Legislative Session Resources
The Billings Chamber of Commerce wants to ensure you have all the tools necessary to make informed decisions and participate in leading the community in state issues impacting business and our quality of life. Please check back regularly as we update and add useful information.

Schedule

The 2017 Legislative Session runs from January 2 – April 29th. Download the 2017 Calendar here.

The agenda for the first week (Jan 2 – Jan 6) is available online. Download Wk One Agenda here.

Live Feeds

Can't make it to Helena? You can catch the hearing you want to watch or listen to live streaming services by clicking here.  If you have any issues, please refer to the Help Site here.

Committees

The Senate Committee list has been posted. Download 2017 Senate Committees list here.

The House Committee list has been posted. Download 2017 House Committees list here.

Emailing Legislators

If you would like to email a legislator or committee, click here and fill out the form fields along with your message.

Unsure who your legislator is? Find out who your legislator is by clicking here!

Testifying

We encourage our membership to make their voice heard. If there is an issue of great concern to you, and you would like to testify, please use the following guidelines to help you compose your message. Testimony guidelines here.

Be sure you know where you are going. Information on meeting rooms can be found at the Session Information Desk on the 1st floor of the Capital, by calling (406) 444-4800, or by checking hearing information on the webpage.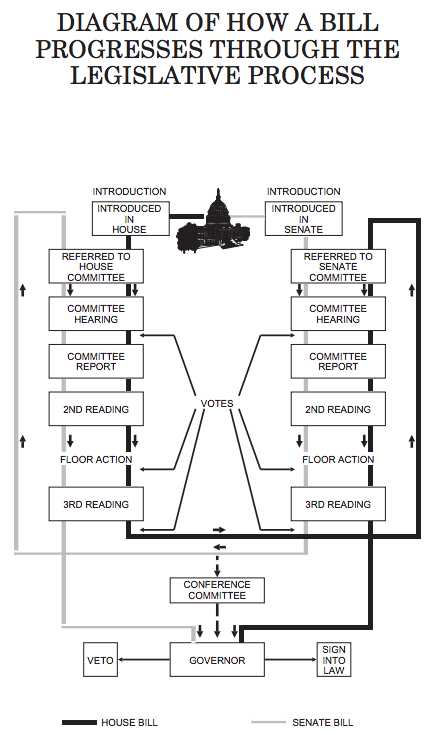 To sign up for other Billings Chamber of Commerce updates, click here, and provide your email address and interests!
Thank you to our 2018 Chamber Business Advocacy Sponsors!