PRO-HOUSING DATABASE
This database provides a comprehensive look at how zoning reform can assist with the affordable housing crisis we face; namely, reducing zoning regulations to allow the construction of more "missing middle" housing (see graphic below). This database includes commentary pieces from across the spectrum—Conservative, Progressive, and Libertarian—demonstrating this is not a political Right-vs-Left issue. As the Harvard economist, Edward Glaeser, notes in one of the articles below, "Reforming local land use controls is one of those rare areas in which the libertarian and progressive agree." And, as you'll read in the quotes from presidents and our governor below, there is a clear political consensus on addressing regulatory barriers, including exclusionary zoning, which drive up the cost of housing.
This database also includes scholarly research articles that largely find: (1) zoning and land use controls are making housing more expensive; and (2) adding market-rate housing (even if it is not technically "affordable") helps make the entire market more affordable.
Also included in this database are links to articles or reports that provide additional resources or toolkits for policy makers on addressing affordable housing and zoning reform.
And if you would rather watch a few YouTube videos instead of read, we've got a few of those too!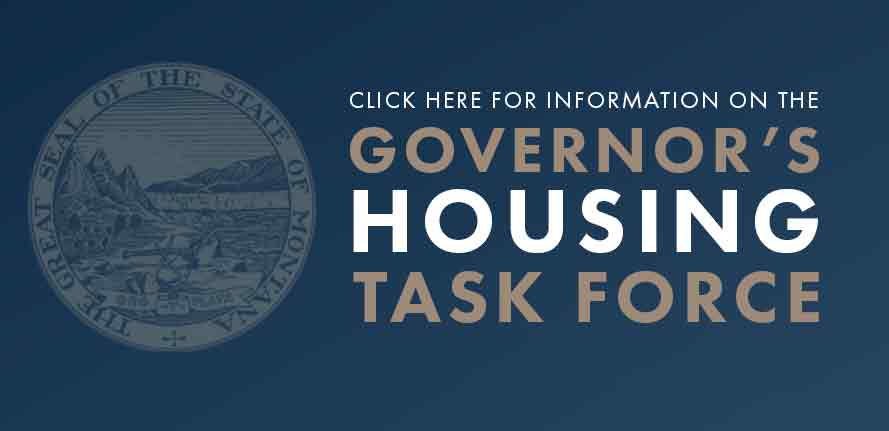 Use the following hyperlinks to jump to each section of the page:
Political Consensus
Commentary & Reports
Zoning Atlas and Policy Toolkits
Scholarship & Research
Books
YouTube Videos

Political Consensus
WHEREAS, reasons for housing shortages across the United States include a lack of available construction labor, land use regulations, zoning restrictions preventing supply from increasing to meet demand, and a lack of land developers and land to develop;

Governor Gianforte, Executive Order: EO-5-22, July 14, 2022
One of the drivers of this crisis is basic supply and demand: Montana's population grew 10% in recent years, but the housing supply only grew 7%. The Frontier Institute's recent "Montana Zoning Atlas" highlights one of the drivers of this mismatch — outdated and regressive zoning regulations that block the construction of multi-family housing. At a time when we are in a supply crunch, multi-family housing like duplexes and triplexes can provide more bang for the buck.

House Minority Leader, Rep. Kim Abbott & Senate Minority Leader, Sen. Jill Cohenour
Frontier Institute Guest Editorial, March 15, 2022
"It shall be the policy of my Administration to work with Federal, State, local, tribal, and private sector leaders to address, reduce, and remove the multitude of overly burdensome regulatory barriers that artificially raise the cost of housing development and help to cause the lack of housing supply. Increasing the supply of housing by removing overly burdensome regulatory barriers will reduce housing costs, boost economic growth, and provide more Americans with opportunities for economic mobility."

President Trump's Executive Order 13878 of June 25, 2019
"We can work together to break down rules that stand in the way of building new housing and that keep families from moving to growing, dynamic cities."

President Obama, remarks to the U.S. Conference of Mayors, January 21, 2016
---
Commentary & Reports
---
Toolkits
---
Scholarship & Research
---
Books
---
Videos