Business Excellence Awards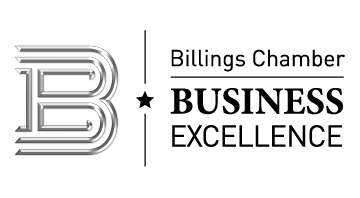 Congratulations to the 2018 Business Excellence Award Winners!
Business Person of the Year: Steve Loveless, St. Vincent Healthcare
Customer Service Excellence: Kelli Toohill, Wise Wonders Children's Museum
Supervisor/Manager of the Year: Scott Hanser, Hanser Salvage
Employer of the Year: Midland Claims, Michael Marsh
The Billings Chamber Business Excellence Awards honor the incredible people who impact all of us, and these four certainly fit the bill. Read our full article on these winners in the March 2018 issue of LiNK Magazine. We will honor these winners during the Chamber Breakfast on March 29, 2018 at MetraPark.
It's never to soon to think ahead! Nominate the colleagues and friends who have made a difference in your life and who you believe deserve the honor of this recognition in 2019! Fill out the form below to submit the names of businesses or organizations you believe deserve to be honored.
Want to see who our most recent winners were? Read below the nomination form to see.
Congratulations to our 2018 Legacy Award Recipients, Bill and Mary Underriner!

During the Annual Meeting in September, Bruce MacIntyre received the Legacy Award, and in January, the Award for Agricultural Excellence was awarded to Steve Lackman.
 Congratulations to the 2017 Business Excellence Award Recipients:
Legacy Award:
Bruce MacIntyre
Business Person of the Year:
Harvey Singh, Singh Contracting
Supervisor of the Year:
DeDe Stoner, First Federal Bank & Trust
Employer of the Year:
Billings Federal Credit Union
Customer Service:
Leif Welhave, EEC
Agricultural Excellence:
Steve Lackman