Business Excellence Awards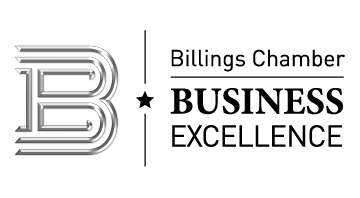 The Billings Chamber Business Excellence Awards honor the incredible people who impact all of us. Nominations are now open and the deadline to submit is January 29th. Winners will be honored during the Chamber Breakfast on April 8, 2020 at MetraPark.
Nominate the colleagues and friends who have made a difference in your life and who you believe deserve the honor of this recognition in 2020! Fill out the form below to submit the names of businesses or organizations you believe deserve to be honored.
Want to see who our most recent winners were? Read below the nomination form to see.
Congratulations to our 2019 Legacy Award Recipients, Ziggy and Stella Zeigler!
During the Annual Meeting in September, Ziggy and Stella Ziegler received the Legacy Award
 Congratulations to all of the 2019 Business Excellence Award Recipients:
Legacy Award:
Ziggy and Stella Ziegler
Business Person of the Year:
Andrew Newman, Newman Restoration & Cleaning
Supervisor/Manager of the Year:
Coralee Schmitz, Rimrock Foundation
Employer of the Year:
Billings Cinic
Customer Service Excellence:
Gustavo Belotta, This House of Books
NextGEN Exceptional Emerging Leader
Karen Baumgart Miller, Billings Works