Annual Meeting

Presented by: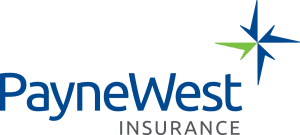 Law Enforcement & Fire Services Appreciation – Join Fellow Chamber Members for the Annual Meeting
Save the Date for the Billings Chamber of Commerce Annual Meeting presented by PayneWest Insurance on September 24, 2019. This year we will be in the MetraPark Pavilion from 11:30 a.m. – 1:00 p.m. We'll focus on public safety this year with special recognition for our community's law enforcement agencies and fire service providers.
Growing cities experience a natural increase in crime. To meet the challenge, we need to support Billings Police Department, Billings Fire Department, and Yellowstone County Sheriff's Department and ensure they have the tools needed to keep us safe. From personnel to equipment and facilities to training, supporting our public safety defenders means providing them with the proper resources.
Additionally, we can empower ourselves against criminal behavior. Crime Prevention Through Environmental Design (CPTED) is a concept for improving public safety by strategically enhancing the built environment. Join us September 24th to learn more about this concept and how you can get involved. Click here to get your tickets.
As if that's not enough, we celebrated the 2019 Legacy Award winners, Ziggy and Stella Ziegler. Read more about them here.
Thank you to our Sponsors for supporting this important event: