Agriculture Committee
The Billings Chamber Agriculture Committee exists to inform and educate the membership and community regarding issues and changes related to agriculture.
Committee Leadership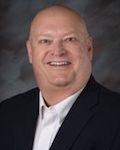 Committee Chair: Roger Gravgaard
Chamber Staff: Jessica Hart/Jennifer Reiser
Committee Meeting Schedule
7:00 – 8:00 a.m. first Friday of each month
*All committee members must be chamber members in good standing.
Committee Focus
Promote and attendance-build for annual Agriculture Appreciation Banquet, Ag Tour and other Ag Committee endeavors.
Provide and serve pancake breakfast for selected functions and events supporting the Ag Community.
Interested in connecting with the Agriculture Committee? Join our group on Facebook!
---
The Billings Chamber Ag Committee annually hosts the Agriculture Appreciation Banquet. The 2019 event will be held January 18th. Learn more here. If you're interested in getting involved in the event or sponsoring it, please email jessica@BillingsChamber.com.