You Belong in Billings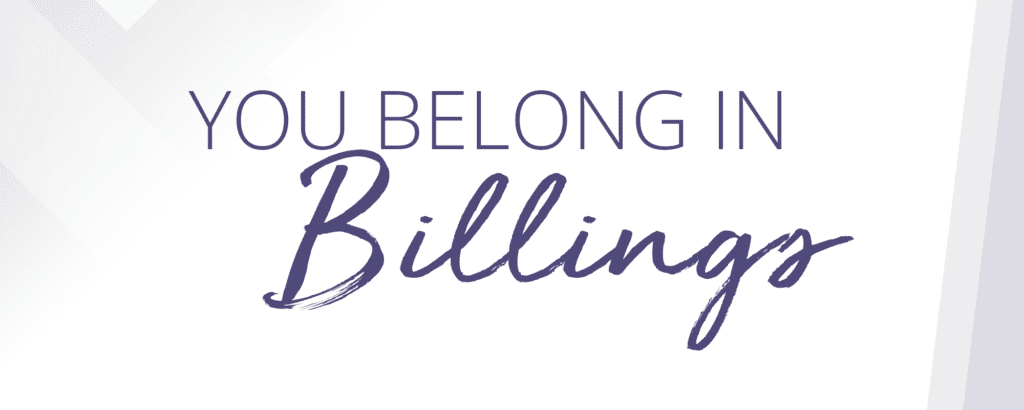 New to Billings?
---
We would love to help you, or someone new to your team, connect with meaningful opportunities to find purpose and belonging in Billings. There is something here for everyone!
---
Recruiting Employees to Billings?
View or download our You Belong in Billings recruitment flyer, visit our Relocation Page for additional materials, or contact us for support while recruiting employees for your business to the Billings community.
---
Bringing People Together
A critical part of workforce retention is connecting employees to people and place in our community.
We're excited to share the city-based network, Converge Billings that helps bring people together.
Converge is a privacy-focused social network (for cities and organizations) that helps bring people together, in-person to increase community engagement.
Social media platforms have become a breeding group of negativity. They're highly addictive, erode our privacy, sway public opinion, and cause all kinds of mental health issues. Unfortunately, they're also the tools we support with our time and money to build community engagement.
Converge Billings is a privacy-focused, social media alternative that allows us to strengthen our community and retain talent without relying on these problematic platforms.
Additionally, employers can also create their own private, white-labeled Converge network to improve employee retention within their own company.
Here's how you can benefit from the free Billings-area network:
We would love for you to go to Converge Billings and create a free account (if you haven't already) and begin engaging with people and events through the platform!
---
For more information, please email Jennifer@BillingsChamber.com.