You Belong in Billings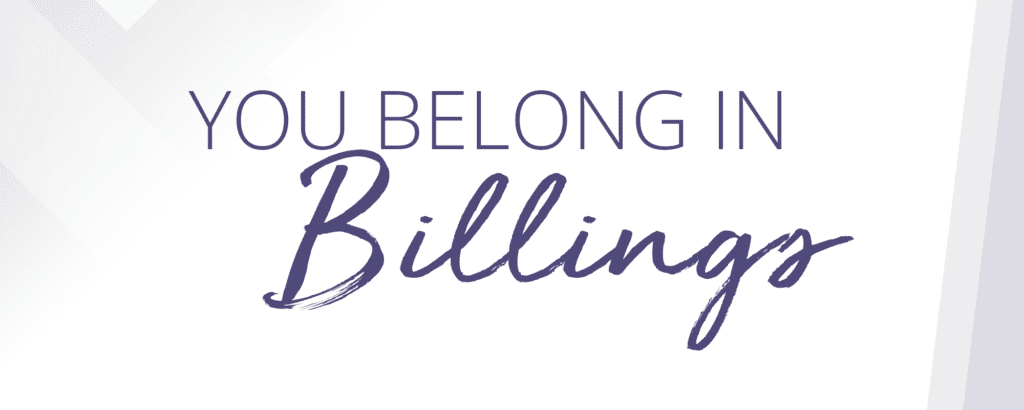 Billings Chamber's Community Onboarding and Retention Program
The Billings Chamber is excited to partner with the Kaleidoscope Group to create and implement a modern "welcome wagon" experience. Connecting your new employees who have recently move to Billings with their new community, locals and other newly relocated residents, will encourage them to make this their permanent home and stay employed at your business. The You Belong in Billings (YBIB) Retention Program consists of multiple experiences all with the inten­tion of making new residents feel seen, valued, and equipped to belong in Billings.
Who Should Participate?
Each You Belong in Billings class will consist of 40 to 50 participants from a mix of businesses and organizations. Participants can be registered by their supervisor or an HR representative from their organization even before they begin work and should participate in the program within 3 to 6 months from their start date.
Each class participant will receive the following:
First Day Kit delivered to their workplace
Access and membership to Converge
Participation in their class's Full-Day YBIB Experience
Last First with another classmate via Converge
When Will It Be Held?
FULL DAY EXPERIENCE DATES:
Class of Spring 2023 – April 6
Registration deadline for this session is February 5, 2023.
First Day Kit
The First Day Kit is a first aid kit curated specifically for each person and composed of items identified through a survey from the participant's HR department. Items will incentivize recipients to explore local venues and products. This is a way to provide surprise to the participant and make them feel as if their best friend snuck into their new office and left them just what they'd need to survive the first day jitters.
Converge Access and Membership
Converge is a locally created software platform designed to connect human beings to each other and a community at large. Converge will have a YBIB Challenge, which serves as an easy way for new residents to see what's going on in the Billings community and engage with locals with similar interests. In addition to the YBIB Challenge, each YBIB Class will have their own team on Converge, made up of class­mates participating in the same YBIB Experience. This is a way for the classmates to begin to build their own community within Billings.
Full Day Experience
These experiences are designed and facilitated to connect participants, in a deep and meaningful way, to their community, opportunity to get involved, at to at least one other person in the room. With a buddy in arm, new residents can more easily explore, connect, and engage with their new community. To make these connections, experiences must be personalized for each individual as well as crafted in a way that creates space for all to feel welcomed and comfortable. Classmates will experience fun exercises in self-awareness and engage in conversations, all with two catered meals, snacks, and beverage service.
Last First
As a means to continue and build upon connections made during the Full-Day Experience, participants will get the opportunity to either sign up for or create their own outing marking their own "Last First" times in Billings: i.e. my Last First time visiting Yellowstone Kelly, my Last First time karaoke-ing at the Crystal.
Registration is now open. Please email Jennifer@BillingsChamber.com for additional information.
Cost to participate in $600.