Keep the Cheer Here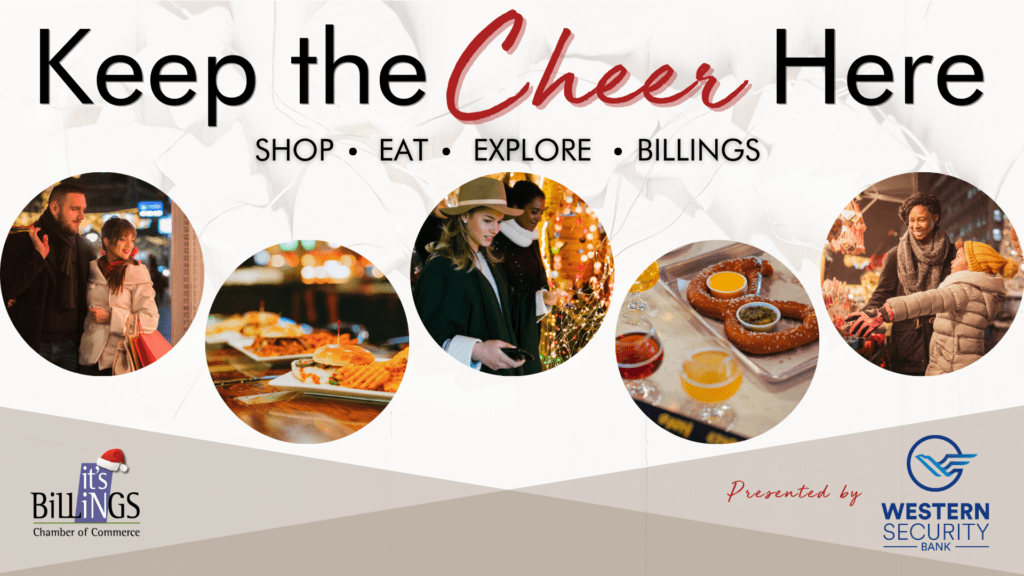 Join the Billings Chamber of Commerce as we remember to Keep the Cheer Here! This three-week campaign runs from November 19th to December 9th, 2023 with the mission of supporting Billings businesses!
In Billings, there are more than 8,200 small businesses that play a crucial role in shaping the identity of our city, drawing in both visitors and new residents. By backing these small businesses, you are fostering a vibrant and robust local economy.
This holiday season, remember to shop, eat, and explore Billings businesses!
HOW YOU PLAY:
– Download and print the game board OR pick up from one of the participating businesses while supplies last.
– Complete a horizontal OR vertical row for one entry.
– Complete as many rows as possible for more chances to win!
– No purchase necessary—have staff at participating locations sign your circle for proof.
– Submit your gameboard at BillingsChamber.com by 5 p.m. on December 11th.
– BIG GIVEAWAYS will be drawn on December 13th!
Participating Businesses:
Contest Rules and Regulations:
The Billings Chamber of Commerce/Convention and Visitors Bureau and all associated entities are not liable for any incidents, accidents or mishaps associated with this giveaway. Information collected will be the sole property of the Billings Chamber of Commerce/CVB and will not be sold or distributed. The Billings Chamber of Commerce/CVB reserves the right to collect information for promotional purposes. Entrants must be 21 years of age or older. Eligible participants must submit a valid, completed game card containing official verification of visit to create a bingo (vertical, horizontal, or diagonal). No purchase necessary. Giveaway consists of prize baskets each containing merchandise and/or gift certificates from participating Small Business Saturday businesses. Value and content of baskets are subject to change without notice. Winners will be drawn and prizes awarded weekly. Winners will be notified via email or phone. Winners will also be announced via the Billings Chamber of Commerce Facebook Page.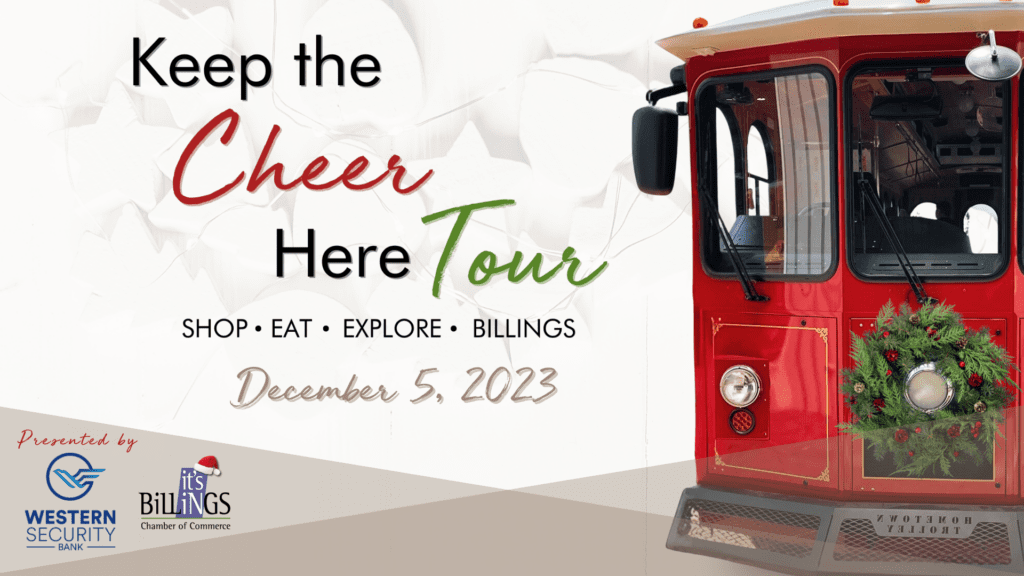 Join us for the Keep the Cheer Here Tour on December 5th from 12pm to 5pm and get ready for a magical journey through our beautiful city with seven incredible stops at Billings Businesses that will light up your holiday season! The cost to ride the trolley is $10 per person and includes refreshments. If you wish to drive yourself, it is free to attend. All participants must register regardless of choice in transportation.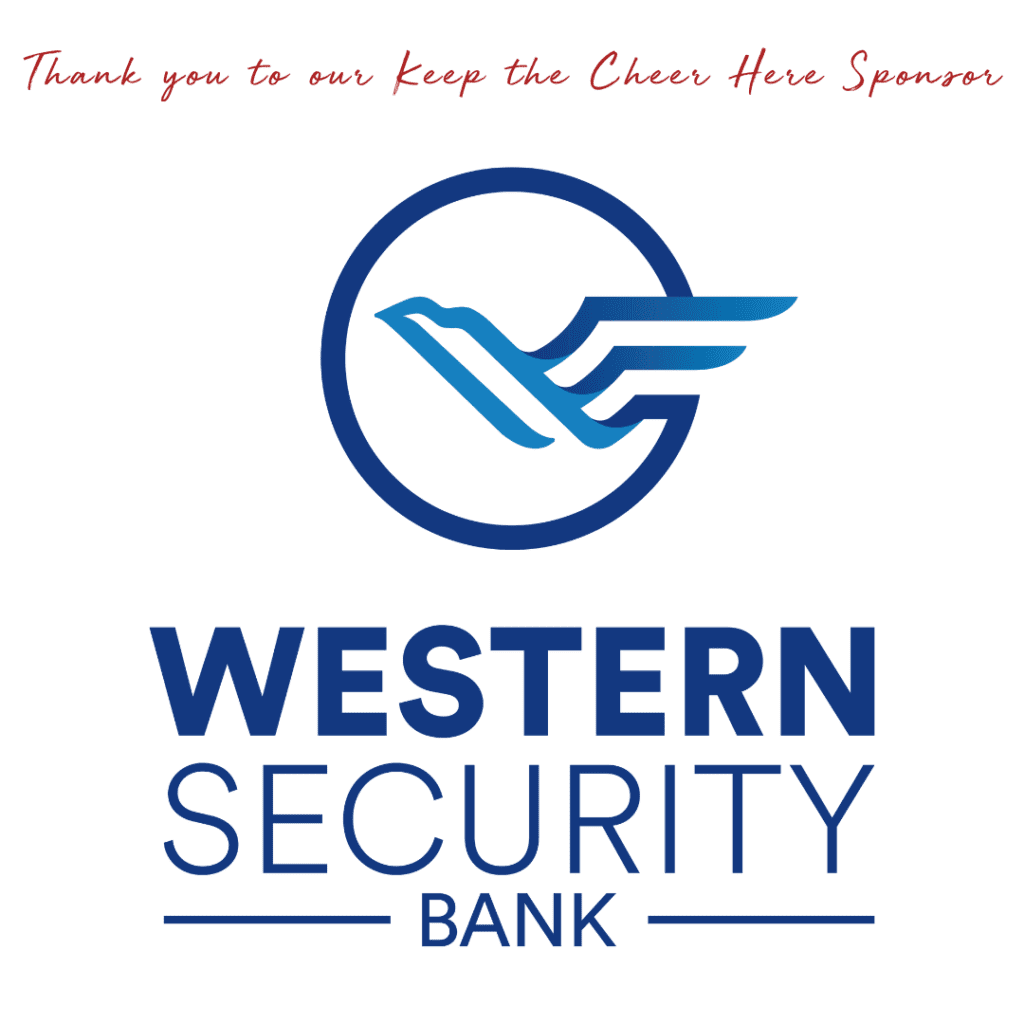 What is the Small Business Saturday Movement?
Small Business Saturday was started in 2010 by American Express in hopes of building a day dedicated to shopping small businesses and offers a fun way to celebrate the holiday shopping season. For the past several years the Chamber added a fun spin to the shopping day through the Shop Small game board, allowing us the opportunity to promote our small business members and help drive sales by engaging our community. In fact, Small Business Saturday 2016 reported $15.4 billion in sales for independent retailers and restaurants on that day alone.

American Express encourages area Chambers of Commerce to champion their city's Small Business Saturday so they can link together small businesses across the city, help coordinate media and marketing, and ultimately champion the drive for consumers to get out and shop small businesses. And, now we need you to rally with us! Explore the questions and answers below to learn more about the program.
Q: When is Small Business Saturday?
A: Small Business Saturday is November 25th and marketing for this campaign will be promoted throughout the month of November.
Q: Can anyone participate in the game?

A: No. Participants must be 21 years of age or older. Complete Rules and Regulations available here.

Q: Do I need to purchase something at each of the ten merchants?

A: No. No purchase is necessary. Complete Rules and Regulations available here.
A little more on the subject of small business:
The Billings Chamber is based on small businesses; in fact, 88% of our membership base is comprised of small businesses. The Billings Chamber supports all businesses through a combination of advocacy, facilitated business connections, and opportunities for growth. In particular, our advocacy efforts aim to be a voice for small businesses in general, speaking out in favor of the legislation, policies, and movements that are pro-business, and advocating against those that will do harm to small businesses. Small Business Saturday and our Shop Billings movement are a perfect example of these efforts. Before going online this holiday season, support your friends and neighbors. Shop Billings!