Chamber Breakfast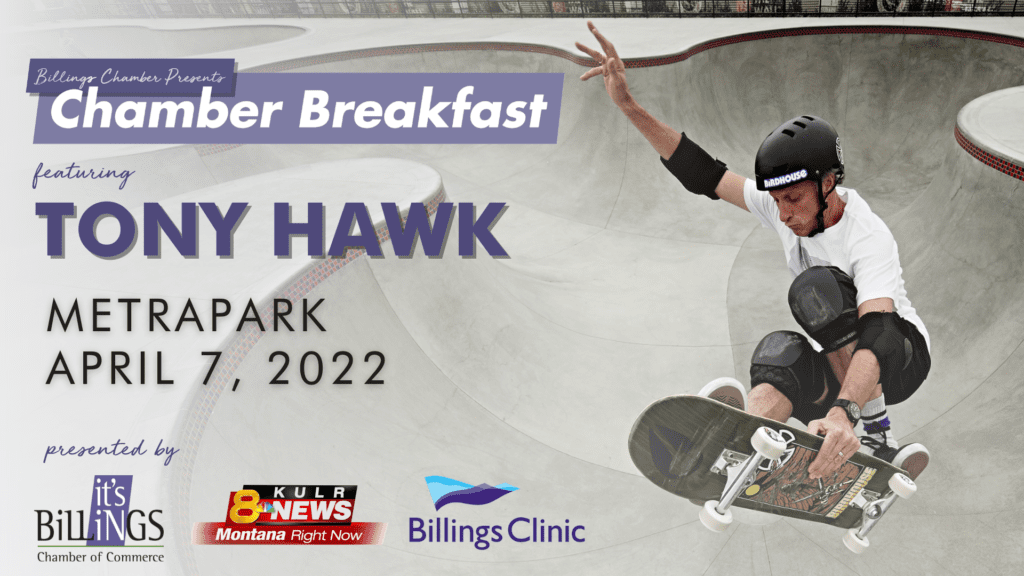 The 2022 Chamber Breakfast promises to motivate, inspire and encourage you with sage advice and insights from renowned entrepreneur and philanthropist Tony Hawk!
APRIL 7, 2022

We are thrilled to bring the annual Chamber Breakfast to you featuring Tony Hawk!
Tony Hawk will share business insights on how he built his company, from a 12 time World Champion skateboarder in his youth to the entrepreneur of a billion-dollar video game franchise, he will have something to say that resonates with everyone.
Learn more about Tony Hawk here.
The event will be held from 7:00 – 9:00 a.m., with doors opening at 6:00 a.m. Tables of 10 are $675 and general admission tickets are $40.
Details for Table (Arena Floor) Attendees
Here are few tips for this Thursday's event for arena floor attendees:
We suggest parking in the lower parking lot.
Please use the southwest lower arena/exhibit hall entrance.
Doors open at 6 a.m. Program runs from 7-9 a.m.
Coffee, juice, and buffet breakfast will be available starting at 6 a.m.
You will NOT need paper tickets for the event. Please give your business name to the greeters to be shown to your seats.
Tips for General Admission Ticket Holders
As a general admission ticket holder here are a few tips:
We suggest parking in the upper parking lot.
Please use the Box Office entrance.
Give your ticket to the greeters at the General Admission entrance.
Doors open at 6 a.m. Program runs from 7-9 a.m.
Coffee, juice, and breakfast will be provided.
You will select your own seat upon arrival.
If you previously purchased tickets for the Tony Hawk event, they will be valid for the postponed event.
If you are interested in being a sponsor for the 2022 Chamber Breakfast, contact Isiac Hammer at Isiac@BillingsChamber.com.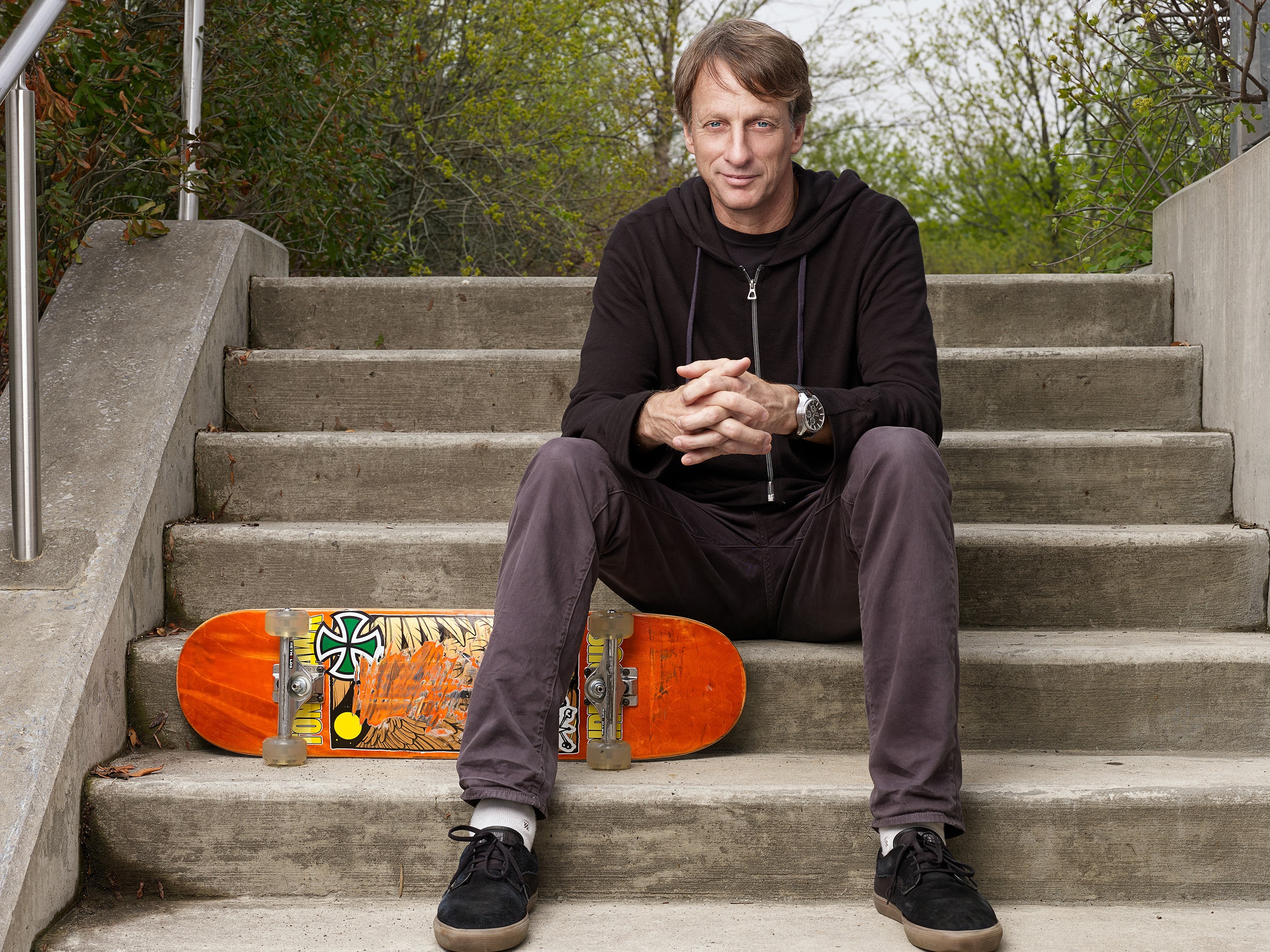 Tony Hawk started skating at nine years old. By the age of 14 he turned pro, and by 16 he was widely considered the best skateboarder on earth. Tony Hawk achieved the title of World Champion for 12 years in a row, and continues to skate demos and exhibitions internationally. In 1999, he teamed up with Activision to create the Tony Hawk's Pro Skater video game. At the X Games that same year, Tony became the first skateboarder to ever land a 900, the holy grail of vert skateboarding.
Today, his business skills have helped create the Tony Hawk brand including a billion-dollar video game franchise, as well as other successful businesses: Birdhouse Skateboards, Hawk Clothing, and the Tony Hawk Signature Series sporting goods and toys.
Tony's fan base numbers are in the millions on Facebook, Twitter and Instagram. His video game series surpassed $1.4 billion in sales, and his first mobile game, Tony Hawk's Skate Jam, launched in December 2018. Also in late 2018, Tony partnered with brand marketing veterans to co-found D/CAL, a brand consultancy and creative ad agency based in Detroit and San Diego.
HAWK—Occupation: Skateboarder, was a New York Times bestseller, and Hawk's book How Did I Get Here? The Ascent of an Unlikely CEO, covers the business side of his career. In 2012, in partnership with Google, Inc., Tony's film production company, 900 Films, launched the RIDE Channel which has since grown into the biggest skateboard destination on YouTube.
The Tony Hawk Foundation has given away over $7.9 million to over 600 skate park projects throughout the world, including our own skate park right here in downtown Billings! Tony's foundation helps finance public skate parks in low-income areas in all 50 states and other parts of the world through their partnership with Skateistan, providing a safe place to skate.