Chamber Breakfast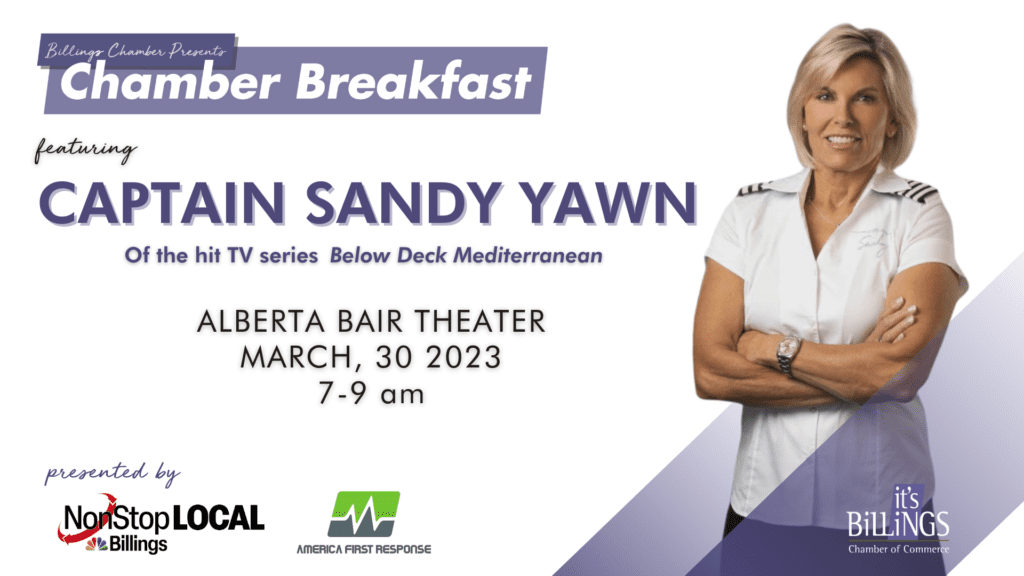 We are thrilled to bring Captain Sandra Yawn to Billings for the 2023 Annual Billings Chamber Breakfast!
MARCH 30, 2023 at ALBERTA BAIR THEATER
Captain Sandra Yawn ("Captain Sandy")—renowned superyacht captain made famous by the television show, Below Deck Mediterranean—is the keynote speaker for the 2023 Billings Chamber Breakfast. This is the Chamber's largest annual event and is presented for 2023 by Nonstop Local and America First Response.
Captain Sandy has made big waves as a leader, international speaker, businesswoman, and superyacht captain with over 30 years of experience on international waters. She is known for her courage and integrity and shares invaluable lessons with audiences about character building, acknowledging failure, inspiring a crew, and empowering them to win as a team "in the same boat." Her book, Be the Calm or Be the Storm: Leadership Lessons from a Woman at the Helm, came out January 9, 2023, making her arrival into Billings all the more exciting.
Prior to Captain Sandy's address, the Chamber will present awards to the 2023 Business Excellence honorees.
Listen to this message from Captain Sandy
Event Details
The event will be held at Alberta Bair Theater
Thursday, March 30th
7:00 – 9:00 a.m.
Doors opening at 6:00 a.m.
Tickets are $67.50
Tickets can be purchased through the Alberta Bair Theater Box Office HERE. This allows you to select where in the theater you and your team would like to sit!
More information can also be found at www.BillingsChamber.com.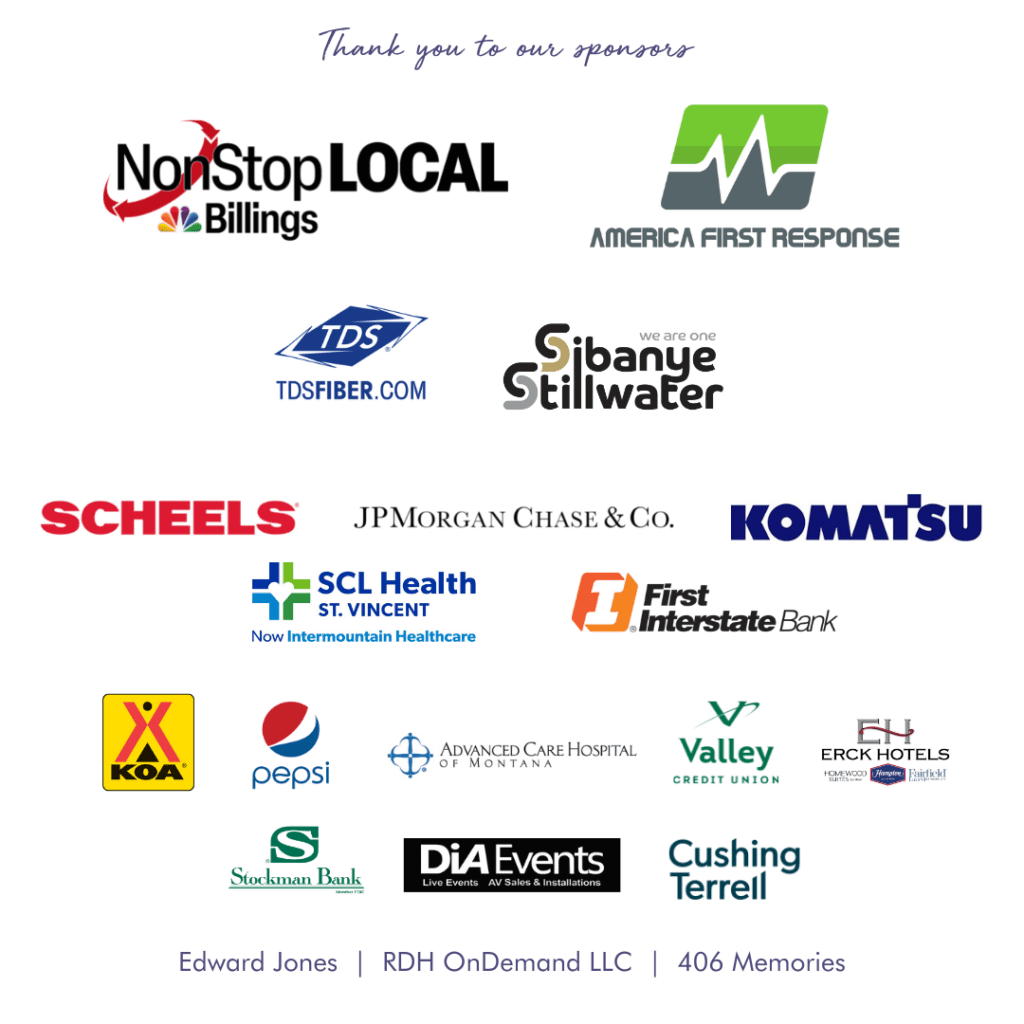 How will breakfast work without tables?
There will be coffee, water, and juice available upon arrival and a brunch-style breakfast to follow the event. Grab a box and take it to go, or stay after to continue networking with fellow colleagues!
Will I need to pay for parking?
No! The Billings Chamber as paid for all on-street parking until 10am.
Can I meet Captain Sandy?
Yes! VIP Meet and Greet tickets are available for $50. Purchase them here.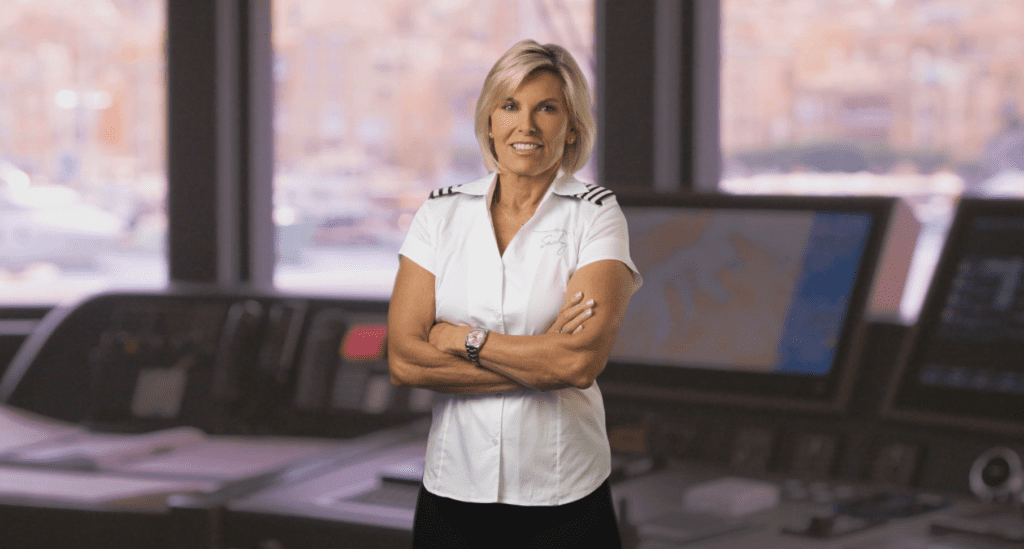 Sandra Yawn
Captain Sandra Yawn ("Captain Sandy") is a leader, hero, international speaker and businesswoman, whose exceptional leadership style has helped her to break through every obstacle in her path – from the glass ceilings and near-fatal accidents on land to pirates and fires at sea!
As a renowned superyacht captain with over 30 years of international maritime experience, Yawn's integrity and courage have earned her an outstanding reputation as an elite class of captain, and recognition from the International Superyacht Society, who bestowed upon her the prestigious Distinguished Crew Award for her bravery in the midst of a catastrophic fire and pirate threat that occurred in 2006 off the coast of Yemen.
Tapping into her signature conviction and affinity for adventure, Yawn charted a brand-new course in 2015 when she became a series lead on Bravo's hit series ​Below Deck Mediterranean​.
Captain Sandra Yawn is a world renowned captain in the yachting industry with over 30 years of experience. Yawn's love for the ocean propelled her to achieve the highest status as a mega yacht captain in a male dominated industry. Her dedication and attention to detail has earned her an outstanding reputation in an elite class of captains as the recipient of the prestigious Distinguished Crew Award for the International Super Yacht Society in 2006 when she was able to ensure the safety of all guests, crew, and the even the vessel during a catastrophic fire off the coast of Yemen.
Yawn, always the professional, earned a United States Coastguard Masters of Oceans 1600T/3000T and the United States Coast Guard and Maritime Coast Guard Agency Class IV CEC. She values professional organizations and remains an active member of the Captain's Advisory Council for SeaKeepers Society, International Super Yachts Society, United States Super Yacht Association, and the Professional Yachting Association.
The undeniable resilience Yawn possesses has not only pushed her to the top of the yachting industry but also allowed her to focus on philanthropic collaboration, ocean advocacy, and children's education. Yawn is an active board member or advisor for many philanthropic groups including the Jacksonville School for Autism, a not for profit organization that Yawn's sister founded for the captain's nephew, Nicholas.
Yawn continually uses her experience and life's trials and tribulations to educate and help others. She survived a life-threatening motorcycle accident, threat of pirates, and even cancer. She appeared on the Emmy Award winning talk show The Doctors in hopes of sharing her personal experiences to educate others about cancer and health.
Yawn is currently the captain on Bravo TV's reality show Below Deck Mediterranean. Yawn's unique leadership style of embracing teachable moments to train and educate her staff have earned her fan favorite accolades. Yawn is a hands-on type of Captain who leads by example and is not afraid to do whatever it takes to get the job done.