Chamber Breakfast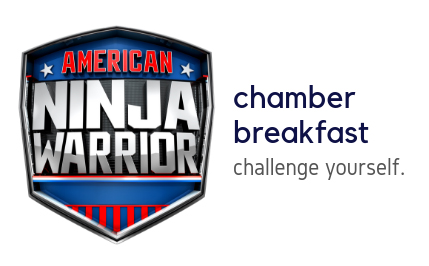 The 2019 Chamber Breakfast promises challenge, excitement, and encouragement to push limits. You won't want to miss all that's in store…
Join us Thursday, April 4th for the Chamber Breakfast presented by KULR8! We can't wait to welcome American Ninja Warrior legend Jessie Graff and host Akbar Gbajabiamila. The duo will present together, highlighting challenges and pushing beyond what others tell you is possible. You can learn more about Jessie by clicking here and about Akbar by clicking here. American Ninja Warrior returns to KULR in May.
Back by popular demand, the hilarious James Cunningham will once again emcee the event! James had the crowd in stitches last year, and we look forward to his uplifting and comical performance again! In addition to his work as a corporate emcee and entertainer, James is the host and associate producer of the TV series Eat St., which airs on Cooking Channel USA, Food Network Canada, and in more than a dozen other countries around the world. Learn more about James here.
The event will be held at MetraPark and runs from 7:00 – 9:00 a.m., with doors opening at 6:00 a.m. Tables of 10 are $675 and general admission tickets are $40. Both may be purchased through MetraPark by clicking here.  Tickets purchased online will be subject to online ticketing fees. Tickets purchased in person through the Box Office do not include those fees.
The 2019 Chamber Breakfast is presented by: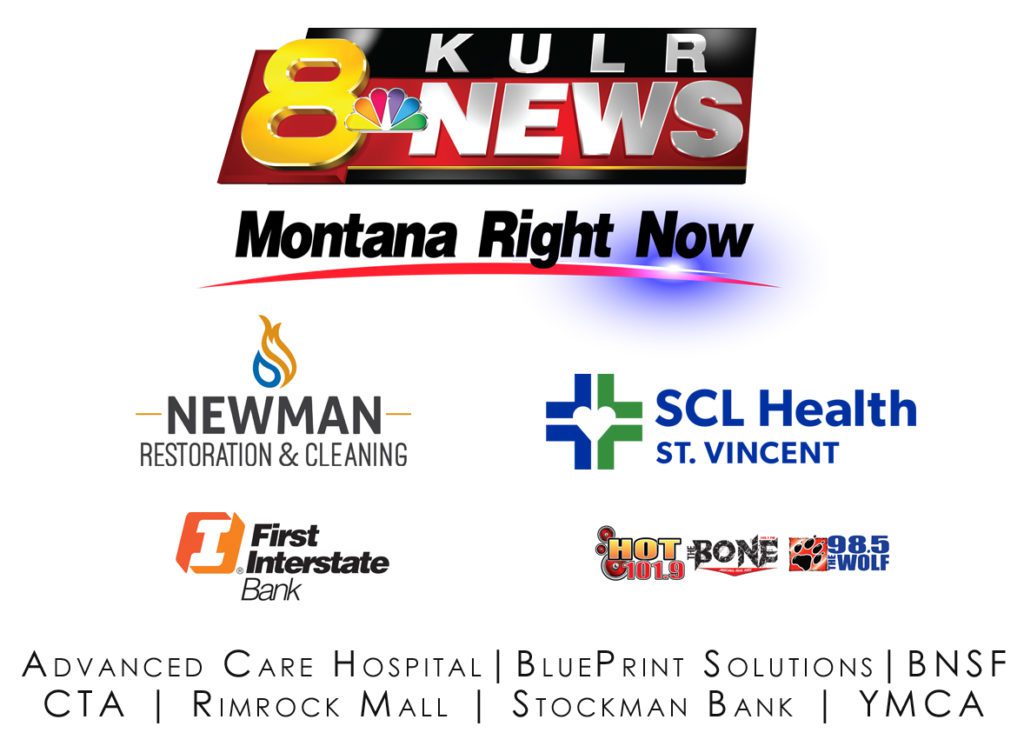 Intermission Sponsor: Edward Jones
New this year! Win a chance to meet the Ninjas when you play Challenge Yourself Bingo!
We want to start the fun by challenging you and your workplace to participate in promoting staff wellness and to connect in a healthy way before the Breakfast!
In an effort to motivate and inspire you, the Chamber and our Partners in Health have put together Challenge Yourself; a 6 week Bingo game with 3 community challenges encouraging physical activity and social connectedness. The Challenge started on February 18th, but it is NOT TOO LATE TO SIGN UP!  There will be prizes awarded, and for every Bingo your team achieves you will be entered into a drawing for the Grand Prize!
There is no cost to participate, and Bingo challenges are easy to build into your workday.  Examples include planning a walking meeting, intentionally taking the stairs, parking further away from the office entry, etc.
Sign up your team of 5 by CLICKING HERE

View the Rules by CLICKING HERE

Get your Bingo Game Card by CLICKING HERE

Thank you to our Partners in Health: SCL Health St. Vincent Healthcare, Advanced Care Hospital of Montana, YMCA, Cereset, Big Sky State Games, Fuel Fitness, Q360 Health, ZooMontana, Orange Theory Fitness, Yellowstone Fitness, Total Nutrition, Telos, 9Round, Granite Health and Fitness.
One of the top competitors on NBC's "American Ninja Warrior," Jessie Graff is quickly becoming known as a modern-day Wonder Woman, breaking stereotypes as she continues to break records. Graff was a national sensation and breaking news phenomenon in 2016, when she became the first woman to ever complete stage 1 in the "American Ninja Warrior" Las Vegas national finals. She's the 2nd woman to accomplish that same feat in season 34 of Sasuke, in Japan, and still holds the title of the only woman to complete stage 2 in any version of Ninja Warrior and Sasuke. Known for her superhero outfits and continued history of record breaking, she has ranked among the top 6 overall competitors in all of the past 3 regional competitions, making her the only woman to qualify among the men for national finals 3 years in a row or to place in the top 10. Graff made her first appearance on "ANW" in season five in 2013. She was quickly a fan favorite as she tackled the course in a chicken dress, in honor of her "Epic Chick Fight" video, and became the first woman to qualify for the city finals.
Graff attributes much of her success on the seemingly impossible obstacles of American Ninja Warrior to her decade long career in stunts. Awarded the Action Icon Award for "Stuntwoman of the Year," her credits include: Wonder Woman, Bright, G.I. Joe, Transformers, Die Hard, The Dark Knight as well as being a recurring double on Supergirl, Futureman, Agents of S.H.I.E.L.D, Leverage, and many more. Graff has a black belt in Tae Kwon Do and Kung Fu, with extensive training in countless other styles of martial arts, high falls, wipeouts, sky diving, motorcycles, stunt driving, fire, wirework and, flying trapeze. Graff also broke the pole-vault record at Georgia Tech (where she majored in Aerospace Engineering) and the University of Nebraska (where she earned her degree in Theatre) and was 1.5 inches away from qualifying for the 2004 Olympic trials in the sport.
The journey for Graff was ignited at the age of 3, when she attended the Big Apple Circus and begged the ringmaster to let her try. Although her attempt to join the circus was unsuccessful that day, the experience immediately sparked a passion to fly high and push herself beyond what others said was possible. Her parents enrolled her in circus gymnastics classes, which began her training and led her to other specialties in various acrobatic and fitness disciplines, helping her develop her range of strength, agility, and adaptability.
Jessie currently lives in Los Angeles. She hopes that she can be a positive influence and show people all over the world that strong is beautiful.
While Akbar Gbajabiamila had his pro career with the Raiders, Chargers, and Dolphins, he continued to pursue his passion for broadcast, spending time between playing stints volunteering at KSWB as the co-host for "Football Night in San Diego." After his playing career, Akbar quickly transitioned to the broadcast booth and served as an analyst for the Mtn. Network and CBS Sports Network while taking voice and acting classes. His clear delivery, and infectious personality continued to impact the broadcast world and led to him being approached by ABC to be part of a three-man athlete team on the show Expedition Impossible.
The stage and exposure Expedition Impossible provided for Akbar helped him transition into an analyst position for CBS College Sports, then on to NFL Network as a member of the NFL Fantasy Live cast of hosts. In 2014, Gbajabiamila became a host alongside Matt Isemanfor American Ninja Warrior. His hard work and dedication to his craft have made him one of the most polarizing talents on air today.
Off air, Akbar spends his spare time positively impacting the youth however he can. He is the founder of Rush The Passer, a year-round athletic, academic and life skills program for youth in Southern California. His passion to make the world a better place, combined with his polarizing personality on air make him an amazing person.
James has hosted and performed at numerous events for clients including Pepsi, Frito-Lay, Ingram Micro, Canadian Tire, Gordon Food Service, Colleges Ontario, McDonald's, Nestle Purina, Walmart, Proctor & Gamble, Staples, Kraft, Grant Thornton International and Brink's. He has also hosted a series of sold-out events across Canada for "The Power Within," where he had the pleasure of sharing the spotlight with such luminaries as former US President Bill Clinton, Sir Richard Branson, Martha Stewart, Barbara Walters, Andre Agassi, Suze Orman, and Hilary Swank.
In addition to his work as a corporate emcee and entertainer, James is the hilarious host and associate producer of the TV series Eat St., which airs on Cooking Channel USA, Food Network Canada, and in more than a dozen other countries around the world. He is the author of the bestselling cookbook of the same name (Eat St.), wherein he shares recipes from the most daring, delicious, and inventive street food that can be found anywhere. James can also be seen regularly on The Marilyn Denis Show on CTV.
James has been featured on many national and international network television shows including Last Comic Standing, Just for Laughs, and Comedy Now.
When not filming Eat St., James keeps himself busy performing at comedy clubs and corporate shows everywhere.