Women's Network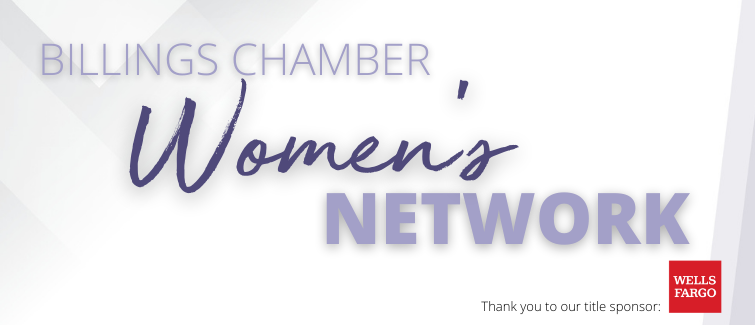 Billings Chamber Women's Network Now Accepting Registrations
The Women's Network is now accepting registrations for membership. The Network exists as a space for female professionals to build connections and relationships and offers many volunteer opportunities to engage with and even mentor other female professionals.
The fee to participate for the remainder of 2021 is $75 for Chamber members, and $100 for non-members. The Women's Network will deliver quarterly programming beginning March 2021 as well as opportunities to engage with the ENCORE cohort. Please fill out the form below to register for the Women's Network.
The dates for the remaining 2021 quarterly Billings Chamber Women's Network programming are below. Once you join the Network, there is no additional cost to attend these events/programs. All 2021 sessions will be held at the Billings Depot. The dates and times are:
June 17, 2021 8-10 am
September 9, 2021 3-5pm
December 9, 2021 8-10am
Billings Chamber Women's Network Offers ENCORE
The Billings Chamber is seeking diverse female leaders to form a core group of influencers inspiring women through ENCORE: Encouragement. Networking. Consulting. Opportunities. Resources. Empowerment. The Billings Chamber Women's Network is sponsored by Wells Fargo. Learn more about ENCORE by clicking here.