Annual Ag Tour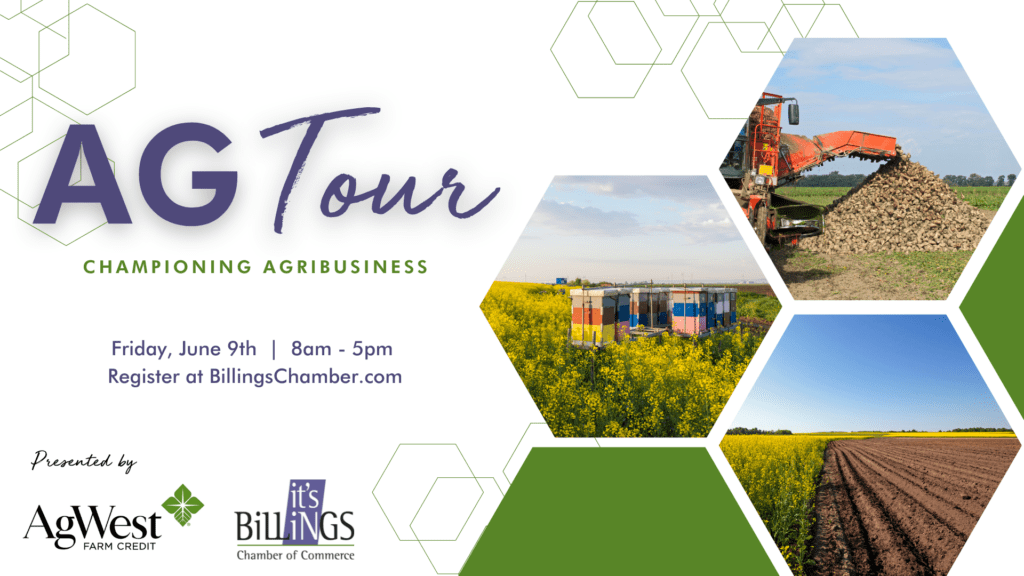 Take an opportunity to learn about Montana's #1 industry when you join us for the Ag Tour on Friday, June 9th, presented by AgWest Farm Credit Services! 

Billings is considered the urban hub of Montana, but did you know that Yellowstone County's number one industry is agriculture? Join us as we travel around the city to experience places like the Agri Organics, C&B Operations, CHS Refinery, Drange Apiary and more!
What better way to learn about the agricultural community than on a fun-filled trip in the area with your fellow business peers? Don't miss the bus–register today!