Business After Hours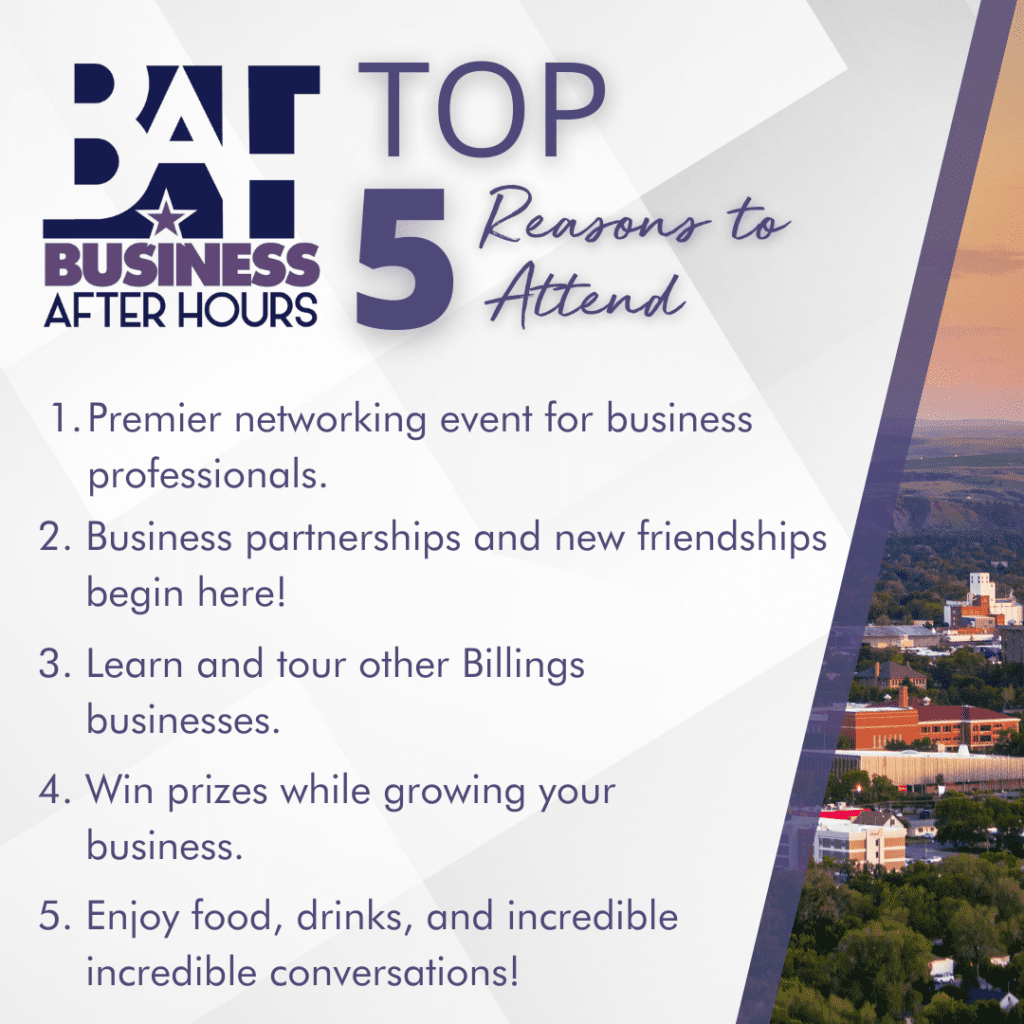 Business After Hours is the premier networking event for business professionals in the Billings area. It is held on the second Wednesday of each month from 5 – 7 pm, and the cost to attend is just $10.

Stay for 20 minutes or enjoy the full two hours of networking time. The regular event is a relationship-building experience held in a relaxed setting that benefits you and your company through added contacts and resources.

$10 includes two complimentary drink tickets, hors d'oeuvres and great conversations! Don't forget your business cards!
Frequently attending Business After Hours? Consider a VIP Card!
Join us for an exciting evening of networking and connections at our Business After Hours event on September 13. Expand your professional network, exchange ideas, and build valuable relationships. Don't miss out on this opportunity to grow your business. See you there!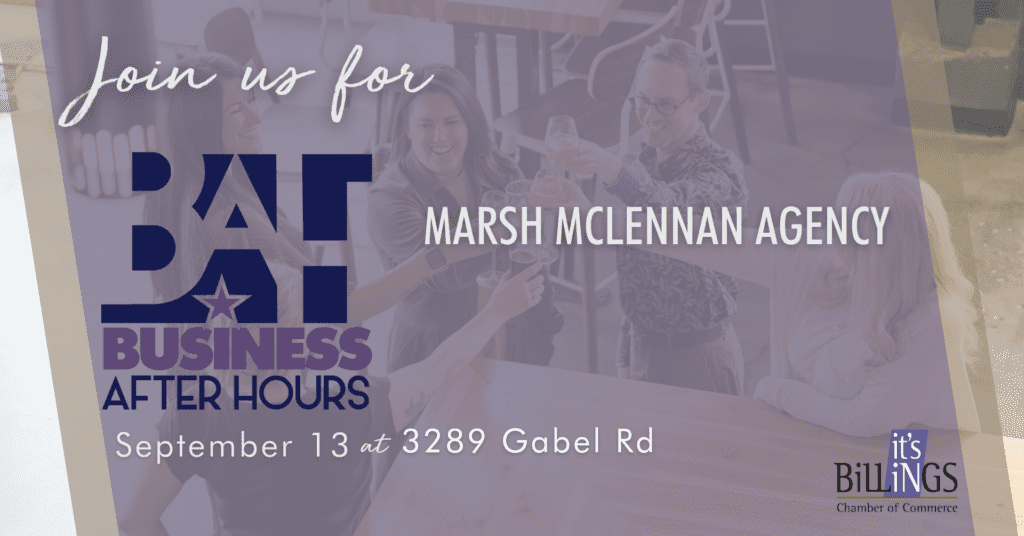 Interested in hosting Business After Hours? Contact the Billings Chamber at (406) 245-4111 or Austrin@BillingsChamber.com for all the details about getting on our waiting list for this high demand event.
Frequently Asked Questions
Do I have to register ahead of time to attend?
No! You are welcome to pay at the door or use your VIP punch card.
Do I have to be a Billings Chamber member to attend?
No! All are welcome to attend this premier networking event! If you are interested in membership, please contact Isiac Hammer at Isiac@billingschamber.com
What is a VIP Punch Card?
A VIP Punch card is a great way to save on Business After Hours events. It contains 10 punches and expires after one year.
Member Discounted Pricing: 10 passes to Business After Hours for only $75!
Non-Member Pricing: 10 passes to Business After Hours for only $90!