By Alyssa Voeltz, Visitor Services Manager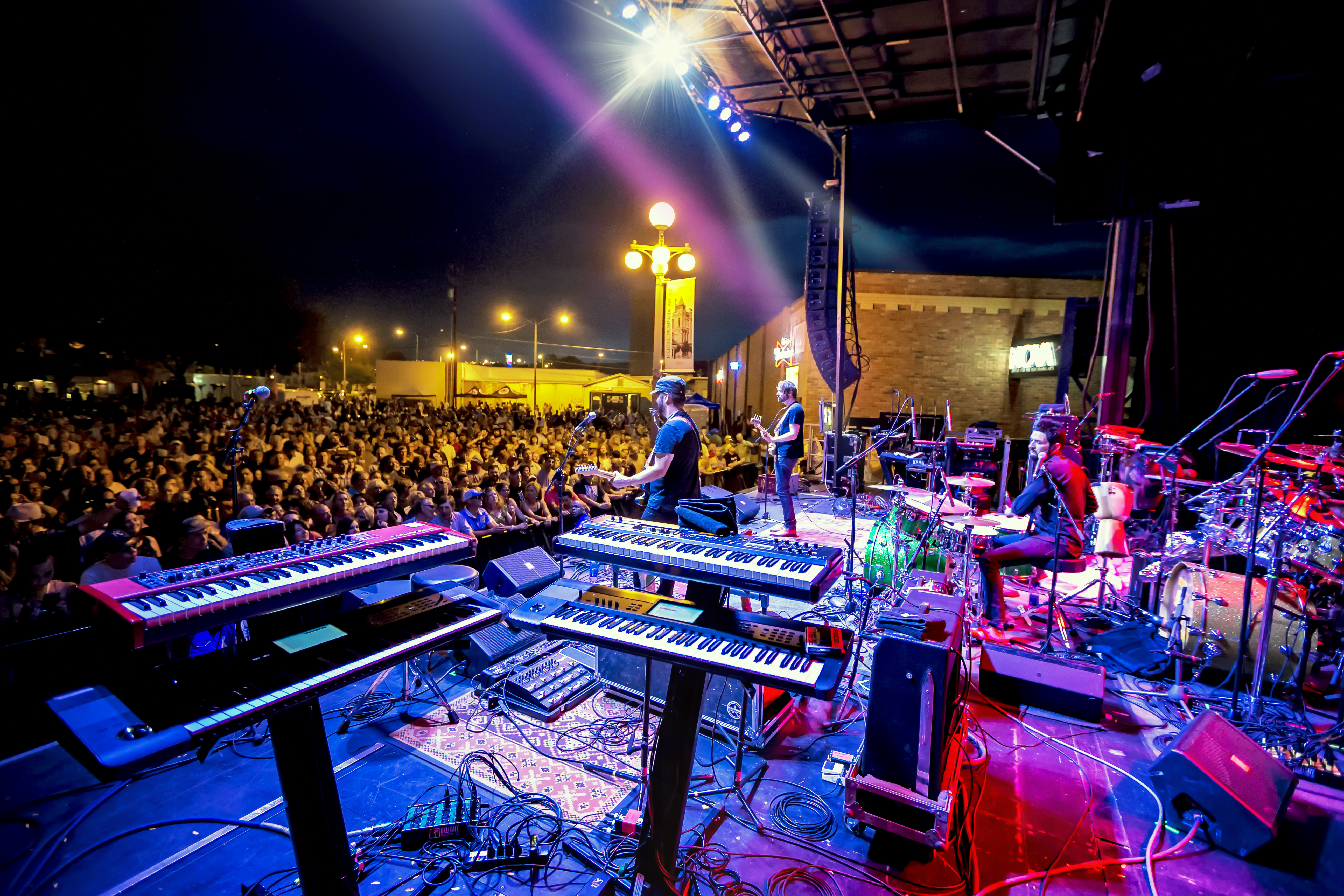 Magic City Blues Fest | Photo Credit Tim Struck
Think about Billings for a moment. What comes to your mind for entertainment or events? Is it the growing music scene, major events happening every month, dynamic sports offerings, or the inspiring arts, culture, history, or foodie experiences available to visitors and residents? All of these events and amenities contribute to making Billings a great place to live while increasing visitation and growing the economy at Montana's Trailhead.
Visit Billings Grant Cycles
In December of 2010, Visit Billings opened up its first grant cycle. The Tourism Business Improvement District (TBID) Board of Directors created another avenue to promote Billings as a preferred travel destination, generate room nights, and get visitors excited about experiencing some of the best attractions and events Montana has to offer. The program focuses on growing the tourism economy and increasing visitor spending by focusing on generating room nights at area hotels and motels. By doing so, retail establishments, restaurants, transportation companies, and attractions all experience increased visitation.
The Visit Billings Grant Program affords community members, who are looking to take a risk and grow their event, an opportunity to apply for grant dollars. During the application process they interview with the TBID Board of Directors to demonstrate how their event will benefit the Billings community and lodging establishments. If organizers can prove their event can assist in fulfilling mission, the TBID Board offers grant funds to help execute the event.
Grant Applicants Awarded
Over the past nine years, Visit Billings has had 13 grant cycles. TBID Board members awarded 43 applicants more than $205,000 in funds, an investment resulting in millions of dollars in economic impact to the Billings business community. Among those awarded are Magic City Blues Festival, Summerfair, Heart and Sole Run, NILE, The Taste of Billings, Big Sky Comedy Festival, Yellowstone Kelly Interpretive Site, Billings Symphony Orchestra and Chorale events, the Yellowstone Art Museum's Art of Brick Exhibit, Downtown Billings Restaurant Week, and MINT Film Festival. Each of these events increased visitation and enhanced the visitor's authentic experience in Billings which grows repeat visitation.
MINT Film Festival
The highlight of the most recent grant cycle was the MINT Film Festival. The festival is a five day art and film festival in downtown Billings bringing actors, producers, and films from across the world to Billings. MINT expects 2,800-3,500 attendees for this year's festival. Based on previous data collected, it's estimated to bring an economic impact of $700,000 to the Billings community. The TBID Board of Directors was excited about the opportunity to support this event and assist them in growing attendance.
Tourism Supports Local Economy
Events like these draw visitors to Billings, expand the culture scene, support Billings' lodging establishments, and grow the economy. When they're successful, Billings is, too. The support of the Tourism Business Improvement District to enhance the area economy through dynamic events is a proven model and an admirable method for strengthening tourism in Billings.