By Marya Pennington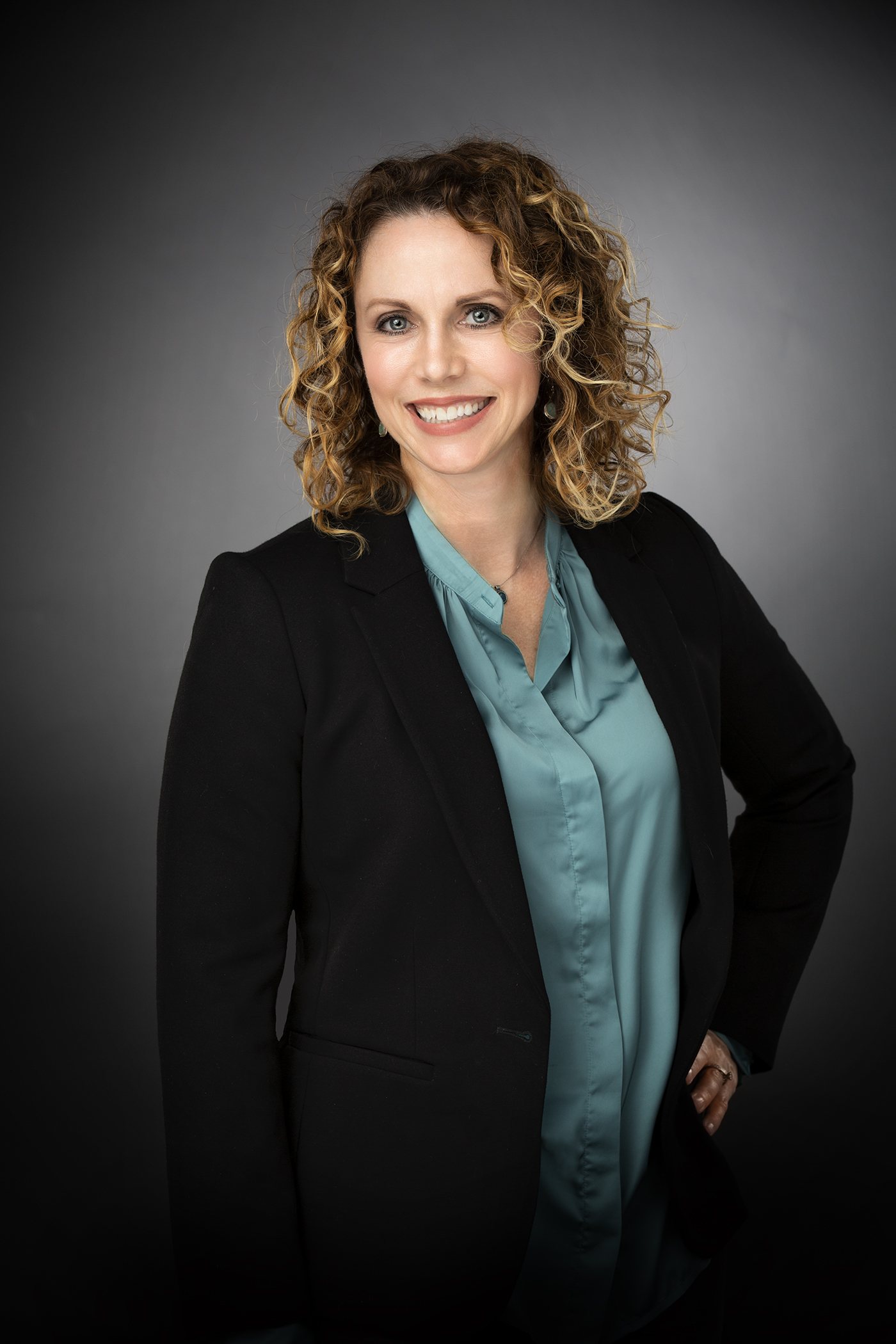 If you can think of a problem in Billings, chances are it is being addressed in some way by an organization or group of people who are committed to making our community a better place. This issue, we're shining a spotlight on two organizations who are members of the Billings Chamber and are doing important work for some of Billings' most vulnerable population.
Family Service
Family Service is an organization who helps people move forward when they are in need of the basic dignities life has to offer: food, shelter, clothing, care, employment and purpose.  They offer a wealth of services to those in need with the ultimate goal of bringing stability to that person or family.
Family Service offers food for families in need by inviting them to come to their warehouse and shop for items they need from the "client choice room".  They also deliver around 400 boxes of food to the elderly who cannot get to a store nor have the support to do so, and are desperately in need of assistance.  Family Service is unique in that they do not just provide food, but offer a variety of other services including clothing and household items at a reduced price, emergency rent and utilities aid, education for better employment, and legal aid.
Jane McCracken, Senior Director of Development for Family Service, said, "It is an honor to bless people with what they need."  People help others because they want to give back and give someone else a hand up.  You can help support Family Service by donating gently used clothing and household goods, or non-perishable food items at the donation drive through. You can also volunteer at the facility by contacting Jane McCracken at jmccracken@famserv.com or visiting their website at www.billingsfamilyservice.org.
COR Enterprises
COR Enterprises provides services for adults with developmental, physical and mental disabilities in Billings and the surrounding area.  These services are community, facility, vocational, and residentially based.  Community services for clients include recreation and socialization opportunities, community activities, and classes on art, cooking, exercise, health and music.
COR offers vocational services such as job readiness training and assessments to teach employability skills to individuals desiring a job in the community.  They provide facility based employment for people so they can work in the COR woodshop producing construction materials such as stakes, laths, and wedges, or as part of janitorial crews that are employed by local businesses. COR also operates a coffee kiosk open to the public and run by COR staff and clients, teaching key life and employability skills.
Many businesses seek out COR clients as employees because they recognize the skills they have to offer and their desire to work.  Some examples of Chamber member businesses that hire COR clients are Walmart, Albertsons, Goodwill, Pizza Hut, Dovetail Designs & Millwork, and Fish, Wildlife and Parks.  These businesses providw opportunities for people to contribute and participate in the workforce.
Finally, COR supports individuals in their own home by providing assistance with medical appointments, transportation, shopping, meal planning and preparation, and budgeting.  The mission of COR is stellar: to promote the dignity, independence, and success of persons with disabilities.  These are core values that all people should have access to, and COR Enterprises does it with humility and respect, kindness and grace.  CEO Tony Cline said, "We do this work because we value being a part of people's lives, watching them grow, learn, have friends and become valued members of our community."
COR is always in need of businesses willing to hire clients as employees, as well as hire COR as their janitorial service or wood shop product supplier.  You can also help out by volunteering for some of their larger events throughout the year.  If you are interested in giving back to COR, please contact Tony Cline at tcline@corenterprises.com or visit their website at www.corenterprises.com.
Many other Chamber member organizations provide supporting services for our region's at-risk populations. You may also consider supporting:
| | |
| --- | --- |
| Adult Resource Alliance | http://www.AllianceYC.org |
| Alzheimer's Association – Montana | http://www.alz.org/montana |
| Amend Park | http://www.amendpark.org |
| American Cancer Society | http://www.yellowstonerelay.org |
| American Red Cross | http://www.redcross.org/montana |
| AWARE – Early Head Start | https://www.aware-inc.org/ |
| Big Brothers Big Sisters Yellowstone County | http://www.bbbsyc.org/ |
| Billings Community Foundation | http://www.billingscommunityfoundation.org |
| Billings Elks Lodge # 394 | https://www.elks.org/lodges/home.cfm?LodgeNumber=394 |
| Billings Exchange Clubs | https://billingsexchangeclubs.org/ |
| Billings Food Bank | http://www.billingsfoodbank.com |
| Billings Jaycees | http://www.billingsjaycees.org |
| Billings TrailNet | http://www.BillingsTrailNet.org |
| Boys & Girls Clubs of Yellowstone County | http://www.begreatyellowstone.org |
| Citizens 4 Our Veterans | http://www.facebook@citizens4ourvets |
| COR Enterprises | http://www.corenterprises.com |
| Dog Tag Buddies | http://www.dogtagbuddies.org |
| Downtown Billings Alliance | http://www.downtownbillings.com |
| Dress for Success Billings | http://billings.dressforsuccess.org |
| Eagle Mount | http://www.eaglemount.us |
| EasterSeals – Goodwill | http://www.esgw.org |
| Explorers Academy – A Head Start Program | http://www.billingsheadstart.org |
| Family Promise | http://www.familypromisewv.org |
| Family Service Inc. | http://www.famserv.com |
| Friends of Pompeys Pillar | http://www.PompeysPillar.org |
| Friendship House of Christian Service | http://www.friendshipmt.org |
| Girl Scouts of Montana & Wyoming | http://www.gsmw.org |
| Greater Yellowstone Coalition | http://www.greateryellowstone.org |
| Habitat for Humanity | http://www.billingshabitat.org |
| HRDC Community Action Agency | http://www.hrdc7.org/ |
| Junior League of Billings | http://www.JuniorLeagueofBillings.org |
| Kiwanis | http://www.BillingsKiwanis.org |
| Mental Health Center | http://www.mhcbillings.org |
| Montana Audubon Center | http://www.mtaudubon.org/center |
| Montana Community Services, Inc. | http://www.mtcsinc.com/ |
| Montana Correctional Enterprises | http://www.Cor.Mt.gov |
| Montana Council Boy Scouts of America | http://www.montanabsa.org |
| Montana Rescue Mission | http://www.montanarescuemission.org |
| Native American Development Corporation | http://www.nadc-nabn.org/ |
| Optimist Clubs of Yellowstone County | http://www.BillingsOptimist.org |
| Our Montana | http://www.OurMontana.org |
| Tumbleweed Runaway Program | http://www.tumbleweedprogram.org |
| United Way of Yellowstone County | http://www.UnitedWayYellowstone.org |
| Volunteers of America Northern Rockies | http://www.voanr.org |
| Yellowstone County Farm Bureau | https://www.facebook.com/Yellowstone-County-Farm-Bureau-418694501554471/ |
| Yellowstone River Parks Association | http://www.yrpa.org |
| Yellowstone Valley Animal Shelter, Inc | http://www.YVAS.org |
| Youth Dynamics | http://www.youthdynamics.org |
| YWCA Billings | https://www.ywcabillings.org/ |