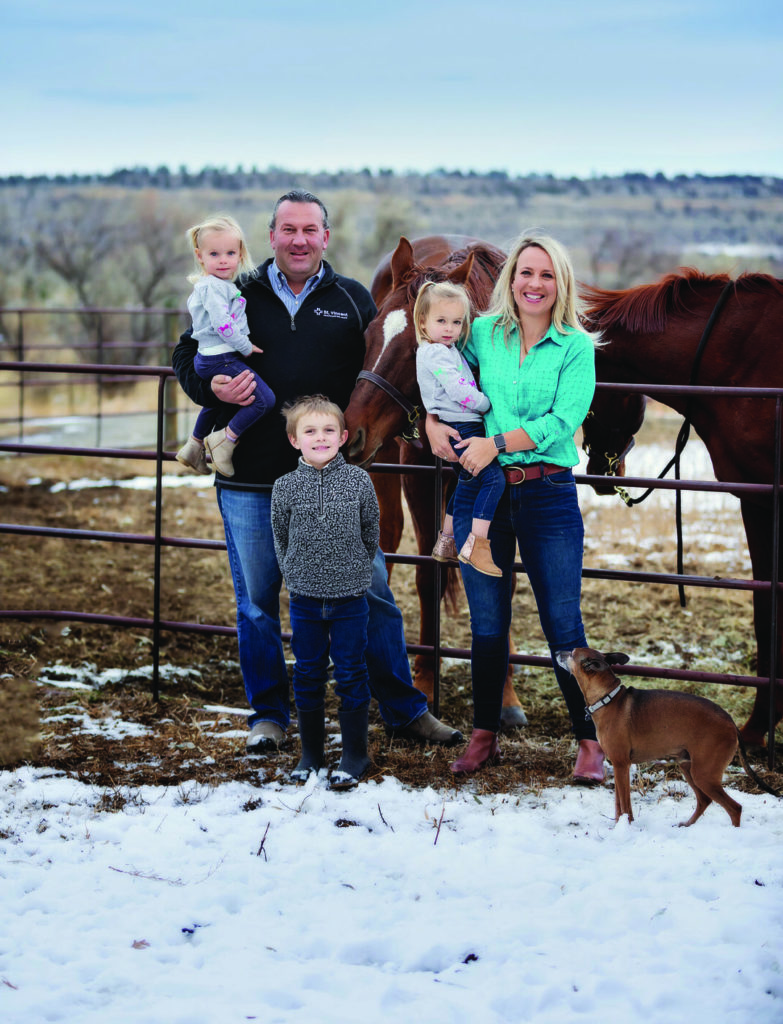 HEATHER MCDOWELL
VP LEGAL, ENVIRONMENTAL, AND GOVERNMENT AFFAIRS • US REGION AT SIBANYE-STILLWATER BOARD MEMBER, FINANCE COMMITTEE AND DIVERSITY AND INCLUSION COMMITTEES
Your first job?
I grew up on a ranch in Bridger and was moving sprinkler pipe and cows in my earliest memories. Off the ranch, I cleaned stalls for the local vet clinic.
Why did you initially choose to get involved with the Chamber?
My introduction to the Chamber was a think-tank discussion about local and regional childcare resources with the Chamber and Federal Reserve representatives. After having twins six months into my current job, I am passionate about getting childcare resources in our region and the country right. I was so pleased to see an entity like the Chamber study this issue and have been equally pleased to tackle complex issues like diversity and inclusion as part of the Chamber Board.
What is the number one thing in Billings you'd take a visiting friend to see/do?
A run at Zimmerman Park, followed by drinks at Walkers and dinner at the Fieldhouse.
One adjective that describes you:
Bold.
If you had a super power, what would it be?
A magic elixir that requires everyone to see the "other side." I think a solid majority of people want to live in a less divisive, more collaborative world. The more we can understand about those who see things differently than we do, the closer we will come to a more collaborative approach. Initiatives like Leadership Montana and my company's Good Neighbor Agreement with Northern Plains Resource Council are great examples of this type of "gracious space" in action.
Words you live by?
"Be absolutely determined to enjoy what you do." It's attributed to Gerry Sikorski, a not well-known congressman from Minnesota. It's such a simple objective that requires only a mindset.
The snack always found in your desk/office?
Coffee counts as a snack, right??
Favorite movie and why?
Love Actually is my favorite movie. It's true that one need only visit airport arrival areas to see love everywhere. Plus, who doesn't want Hugh Grant as head of state??
Tell us about your photo:
Everyone in my family knows that the right number of horses is "one more!" I grew up riding on our family ranch and rodeoing. A few years ago, I got into show jumping and compete on my two Thoroughbreds—Feel the Moment and Catfish Tuesday—who were racehorses in their former lives. I'm adding a third retired racehorse to the herd soon and can hear my husband rolling his eyes as he reads this!
30 DECEMBER 2020 – FEBRUARY 2021 | LiNK BUSINESS QUARTERLY