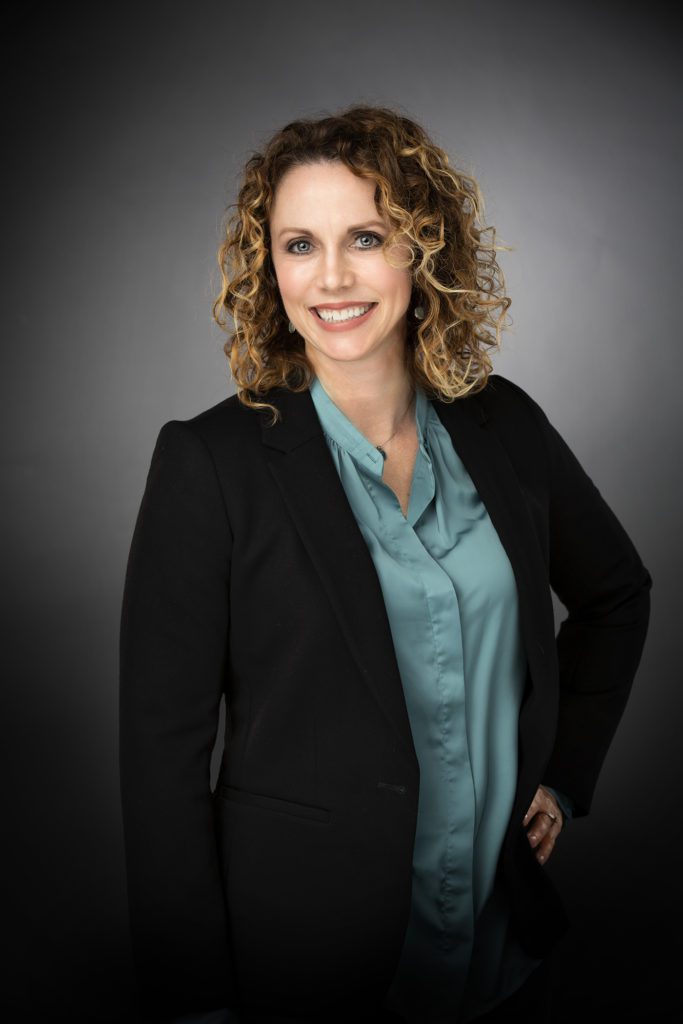 by Marya Pennington, Public Relations Manager
THE BILLINGS CHAMBER YOUR CATALYST FOR GROWTH
Every community needs a catalyst—leaders who rally people to support each other and make the world a better place. At the end of the day, we're all capable of coming together and being a part of something big, something important, something meaningful. And the Billings Chamber of Commerce is proud to play a role that sparks significant and sustainable changes and inspires possibilities in our community.
We have three primary roles we take very seriously. As a Convener, we strive to make connections among dynamic people who can and will make things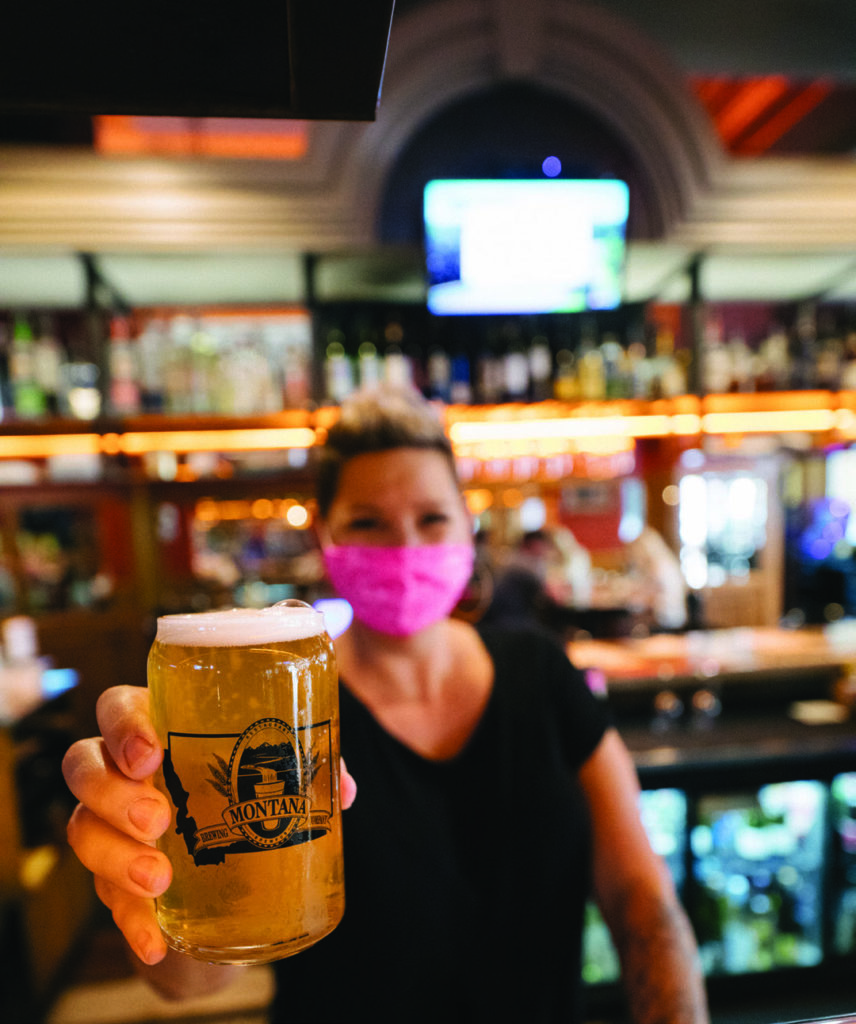 happen for a better Billings. As a Champion for businesses, we are always fighting to build a strong and thriving economic community. And most importantly, we are the Catalyst for change, a relevant spark in Billings that ignites growth for all business in our area.
John Brewer, Billings Chamber President and CEO puts it well, "These three words succinctly describe what we do collectively as a staff, board, and volunteers. I believe they are galvanizing words that build a cohesive team, in the larger sense, and it places our members and dedicated volunteers in the role of the hero as we champion our community to greater heights."
Let's break these roles down a little further to better understand how the Billings Chamber is working for you, your business and our entire community.
CONVENER: CONNECTING DYNAMIC PEOPLE WHO MAKE THINGS HAPPEN
What is truly remarkable, is that the Chamber thrives on collaboration and creating space for connection. When people gather in official policy meetings or network in informal settings to discuss the issues that really impact them, good things happen. That's why the Chamber works so hard to bring people together, because we are advocates for community action driven by understanding.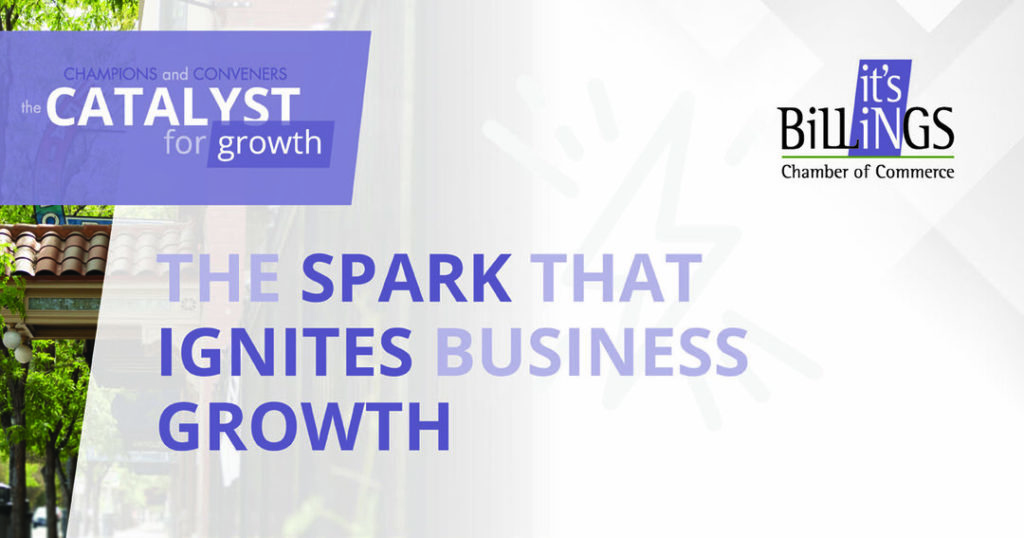 So how do we accomplish this? Well, we put on some pretty stellar events, facilitate the best leadership development programs in the city, and convene leaders from both sides of the aisle for civil discourse and trusted information that gets us all at the same table. Right now, our events look different, but we haven't stopped bringing you all together. From the Tele-Town Halls connecting you with leaders from DC to Helena and many places in between, to a webinar series offering targeted skill-building opportunities and connections with professionals who can help—we're here, building those bridges. And let's not miss the leadership development networks: Leadership Billings, Leadership Billings Alumni Network, ENCORE: Women's Leadership Network, Billings NextGEN, and the list goes on. The best and the brightest professionals of our city coming together to get informed, get connected and grow in their careers and community. We bring people together with other community leaders to build relationships, seize opportunities, identify challenges and promote positive outcomes.
CHAMPION: FIGHTING TO BUILD A STRONG, THRIVING COMMUNITY
The Chamber team works diligently with its members to identify the most challenging issues facing the Billings region—and then takes action. Wherever we find obstacles to progress and a shortage of solutions, we take the lead. We get to heart of the issues, overcoming roadblocks and bringing about real change by connecting local leaders and influencers in business and government.
We are working toward a post-pandemic community where businesses thrive; its resident-workforce is healthy, happy and successful; and a place where families and individuals want to relocate. We are advocating for policies that will benefit our businesses, our community and our quality of life. We are pushing for smart planning, and forming strategic partnerships to tackle our most-challenging issues, from business support and public safety, to public policy advocacy and being a community that is open and safe for all. We work every day to promote a supportive environment for businesses to thrive, because Billings' role as a center of commerce is worth fighting for.
Our priorities focus on addressing issues that grow our economy and workforce and create greater quality of life for all. Many across the country may be looking to relocate to communities that are healthy, safe, accepting and less crowded destinations. Being under the Big Sky can be a motivating factor, but it's not enough. These priorities require immediacy, investment and allocation of significant Chamber resources.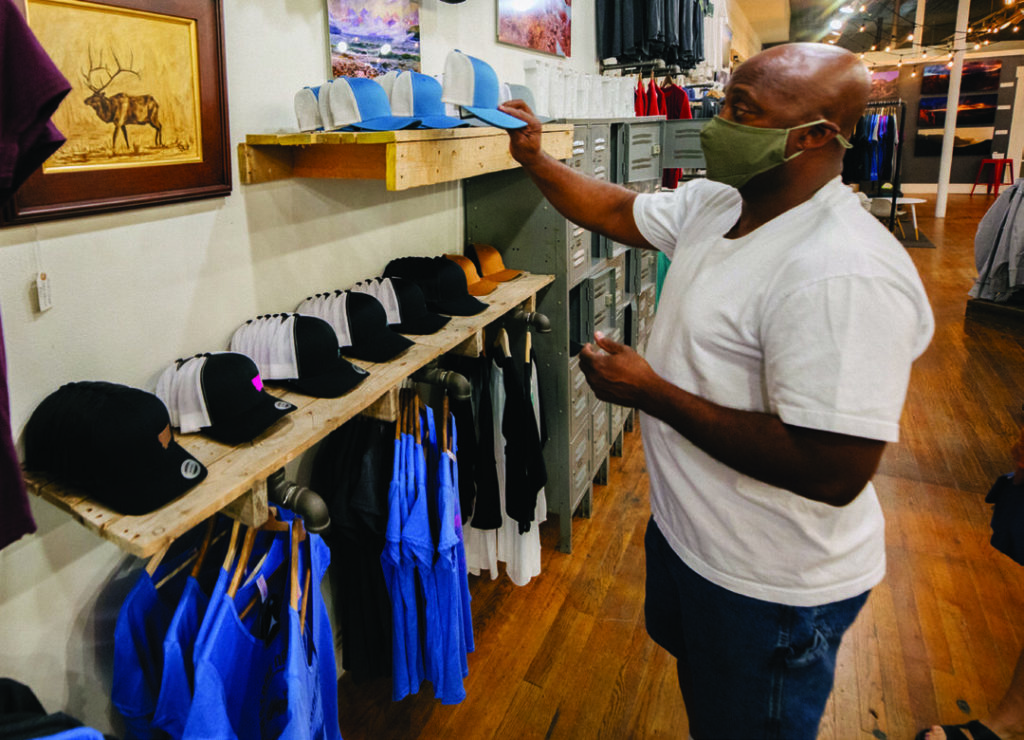 Today, our advocacy is targeted toward keeping your doors open and our community and economy healthy. We've worked with the City Council to expand ordinances to allow outdoor dining, communicated with the County Health Officer to adjust restrictions which would have been detrimental to many small business, advocated for dollars to fund restriction enforcement through the Governor's office in order to limit the businesses ignoring the restrictions and support the businesses working hard to follow them and keep Billings and their employees safe.
CATALYST: OUR VOICE IS THE VOICE OF THE BUSINESS COMMUNITY
We know these times have been hard. More than hard. We're all being challenged emotionally, mentally, financially… We've faced differing opinions, fear, and more obstacles than any of us planned for. We've also witnessed kindness, strength, solidarity and an uprising of amazing community pride. And Brewer agrees, "Our chamber is only successful when we can truly speak as the voice of our members. As businesses, as a community, and even on a worldwide front, these strange and difficult times require stable leadership and strong voices. The Billings business community consists of incredible leaders and strong, bold voices that are needed now more than ever."
STAY WITH US
Your Billings Chamber has been there with you every step of the way. During this time of uncertainty, we've been a reliable, trusted source for information, delivering you access to leaders and decision makers, convening industries to ask questions and secure guidance to opening and operating safely. We've hosted a strong webinar series connecting you with thought leaders and experts to help guide you as you pivot your business again and again. We've been a champion for business, advocating for you on federal and state legislation. And, we serve as the catalyst for action, sharing tons of information on how to support all of you, our businesses, doing what we can to stop fear from getting in the way of commerce. And we'll continue to be here with you for every step as we move forward, safely and responsibly.
The connections to assistance we've provided in recent months have never been more critical to you, our members, and the community as we face this unprecedented challenge. Your support allows us to do the important work we've been focused on. We won't stop working for business or for Billings. We have a long history of doing just that. We ask that you also stay with us. Your investment in the Billings Chamber is what allows us to do all the important work we're delivering.
YOUR CHAMBER IS HARD AT WORK FOR YOU
No one business or organization can solve the problems we face. But working together, we can. There is strength in numbers. There is strength in the Billings Chamber of Commerce. We push for sensible policies that foster growth. We provide resources to develop and attract the best and brightest workforce and move our community forward. And our members, who believe in the quality of our community, our workforce and our surrounding environment, are our most valuable assets.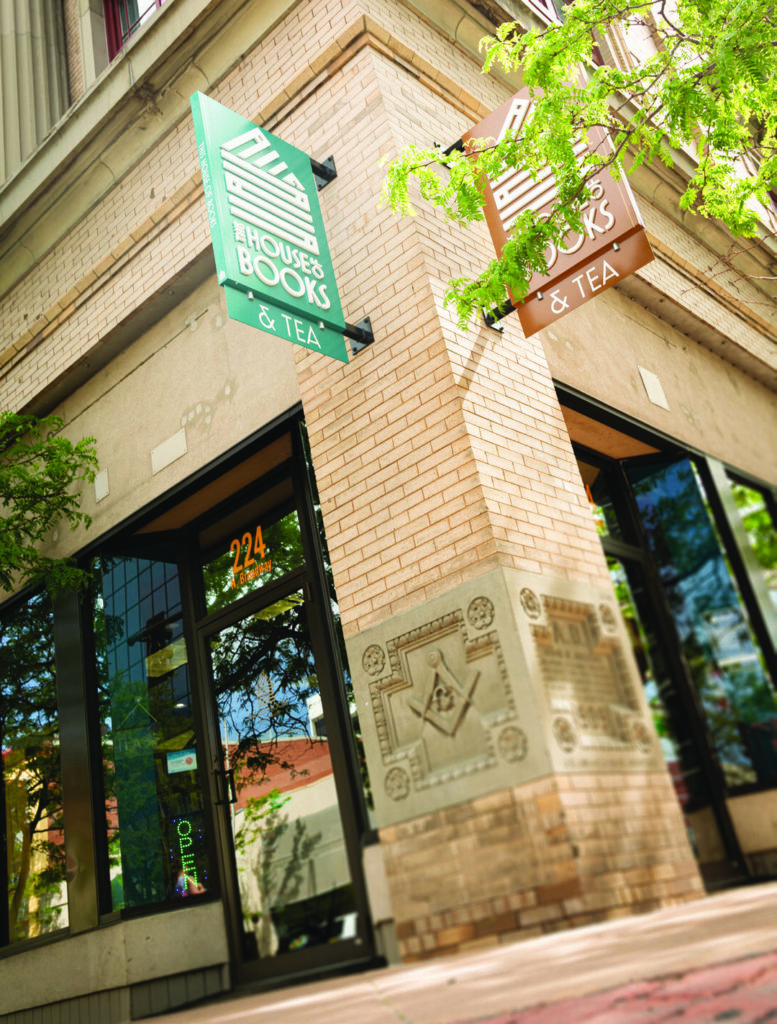 2020 AND BEYOND PRIORITIES
COVID-19: IMPROVING THE HEALTH OF BUSINESS
The Chamber exists to support local businesses, and how we do that is evolving rapidly.
EQUALITY OF OPPORTUNITY
"Open and Safe" is only a start to recovery. To become nationally competitive for talent and entrepreneurship, Billings must be "Open for All." The path forward requires our community to intentionally identify diversity and inclusion as a priority.
A SAFER BILLINGS
Public safety in a community (real and perceived) is an important determining factor of resident quality of life and relocation. It directly impacts consumer motivation and there are many contributing factors and potential solutions to crime and safety.
POLICY AND PEOPLE MATTER
The people we elect to set policy will go on to act on business, community and societal issues. Selecting business-friendly candidates to serve as elected leaders is the first step to developing business-friendly policies.
DECEMBER 2020 – FEBRUARY 2021 | LiNK BUSINESS QUARTERLY 23