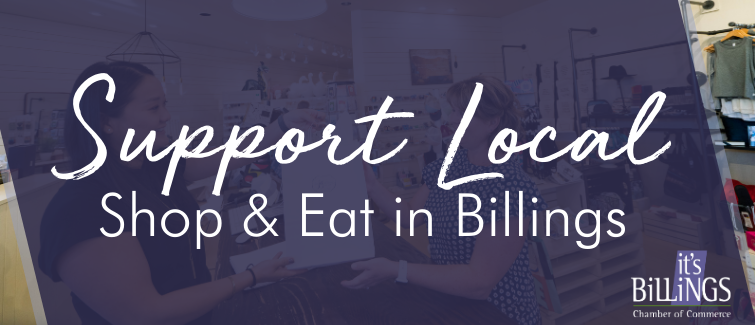 The pandemic has been hard on so many businesses here in Billings, and your Billings Chamber wants to do everything we can to keep everyone open and safe while we navigate this season!
We all want our favorite businesses to be here when this is all over and to support the people struggling through this. It may feel hard to do, but thankfully, our always-on, extremely connected world makes this easier than ever! Here are some meaningful ways you can make a positive impact on the businesses you love today:
The bottom line is that now is the time to not only #LookForTheHelpers, but to also find ways to Be A Helper. If you are among those who are privileged enough to have a little extra to give, please consider doing so by supporting a small business now. We are confident Billings will come out of this strong, and it will take all of us showing up and helping each other across the finish line. We're proud to be #BillingsStrong!