Earlier this month, Kevin Ploehn, Director of Aviation and Transit for the City of Billings shared an updated with the Billings Chamber Major Investor Network and Air Service Committee. The Airport Renovation and Expansion project is well underway, with additional major changes in the works. And, Ploehn shared how BIL is holding up through limited pandemic travel.
Terminal Construction
Phase 1 Construction is nearly complete. They've finished a new stairwell, a skylight is underway and basement work is being done to help with temporary loading zones as additional construction phases commence.
The total project cost was $60MM funded by grants, bonding/financing and airport enterprise funds.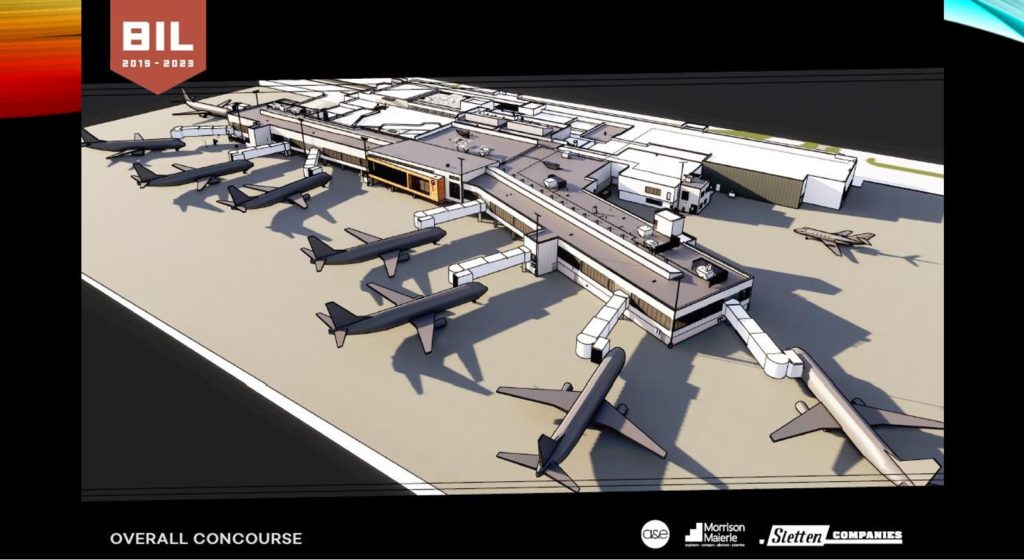 Kevin shared some of the extreme demolition and reinforcement required in order to move forward with their projects. Insulation in the original foundation had to be abated and over 16 inches of concrete had to be removed from the terminal and ramp area to allow for the expansion.
Some flights are being loaded and unloaded via ground terminal through a covered walkway to allow passenger movement during the construction.
The work has largely been able to continue thanks to the mild weather we experienced until early February. They are currently working on the Great Room where you'll enter after going through security. The A Concourse has concrete poured which will allow additional construction to continue now.
Operational Update
BIL bounced back to better than half of last year's passengers while most airports, especially in large markets, were closer to 30%.
Freight operations continued to grow at the airport with a record amount of freight tonnage.
Interestingly, the total landed weight, a major revenue source, was only down 6%.
The airport believes that January and February will be the worst two months of the year and will see incremental growth over the remainder of 2021.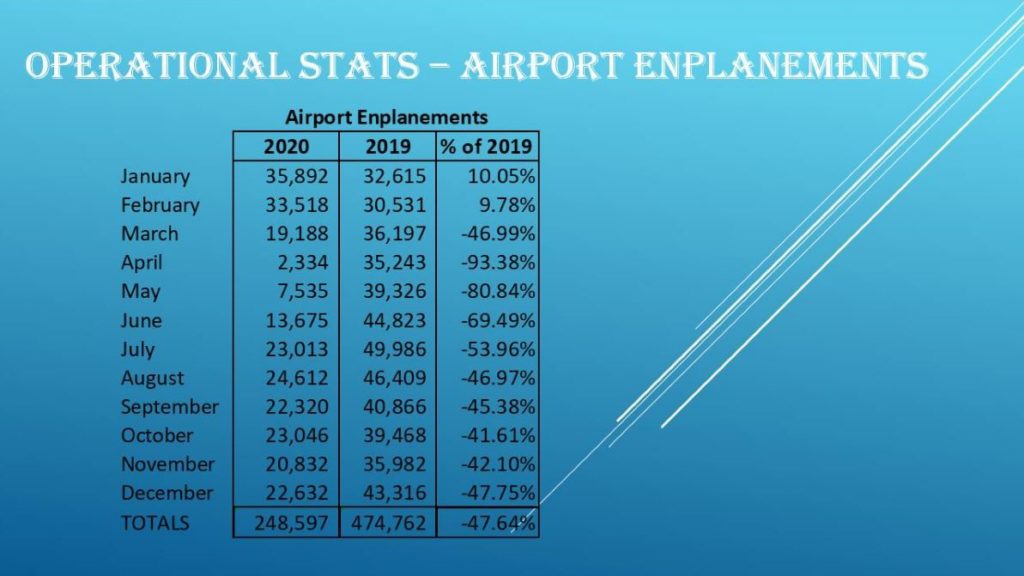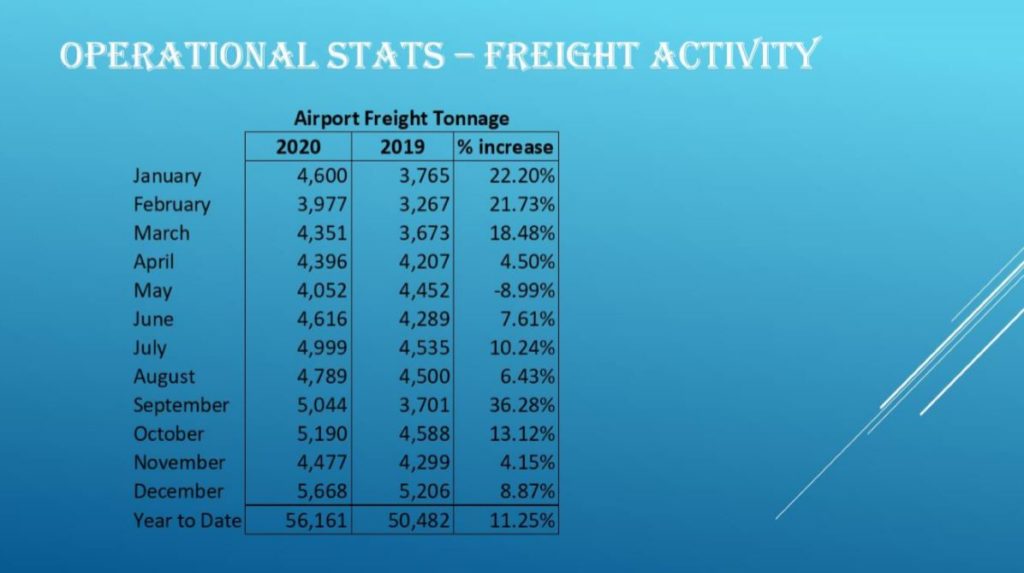 Despite the pandemic depressing travel, BIL is adding flights! We'll offer a new Direct flight to Portland on Allegiant this summer. Additionally, Allegiant will fly to San Diego and LA this summer. The second American Airlines Dallas flight returns in March, and the American Airlines seasonal flight to Phoenix performed well.
When traveling internationally, a negative COVID test is required. The CDC is considering a negative COVID test requirement for domestic travel, though industry pushback is strong.
As a federally regulated facility, masks are mandatory in the airport.
Predictions
Ploehn submits there is pent up demand: people want to travel. Vaccinations are the key to getting back to normal in the travel world, as they are in most other industries.
If no domestic testing is required to fly, March could pop with kids on a normal spring break this year in Montana, and he fully expect this summer to show signs of rebounding; possibly 70% of normal.
Q&A
When will the airport renovation and expansion become largely noticeable to the public?
Expected this fall as security will shift to its new home. This phase of construction will be completed by the end of 2021.
Does BIL expect to see direct service to Chicago again?
Airlines are being very short in their plans for market changes. Currently, a direct to Chicago is not planned to come back, but BIL is hopeful about seeing it again next year.
Will the Deli/Restaurant operation be more modern?
The airport will be going out to RFP for vendors to compete for the food and beverage contract. There will be a sit down area, a coffee bar and a liquor bar which will all be served out of the restaurant. Concessionaires have struggled through the pandemic, which is resulting in innovation. BIL is hopeful it will be competitive in process and result is quality options for consideration.
The Chamber Air Service Committee is weighing in on this process and encouraging the use of local food and beverage in these areas as well as elevated quality.
What strategies exist to retain the service we have and put feelers out for expansion?
Airlines are in survival mode. The four major airports in Montana have been steady revenue producers for the airlines through the pandemic, so that is extremely helpful. Leisure is critical as business travel is expected to be very slow to return. Since we have a leisure market people are eager to travel to, we are well positioned. We don't expect to see loss of flights, but number of seats or frequency may adjust based on demand. Airlines still have about 30% of their planes parked.
The Chamber, BSED, Visit Billings and the airport have met regularly with our legacy air carriers to strengthen those relationships. Kevin will continue those meetings in virtual format this year.
What is new with Cape Air?
Cape Air is bringing their new planes to Billings markets in April with them to start service using these planes in May.