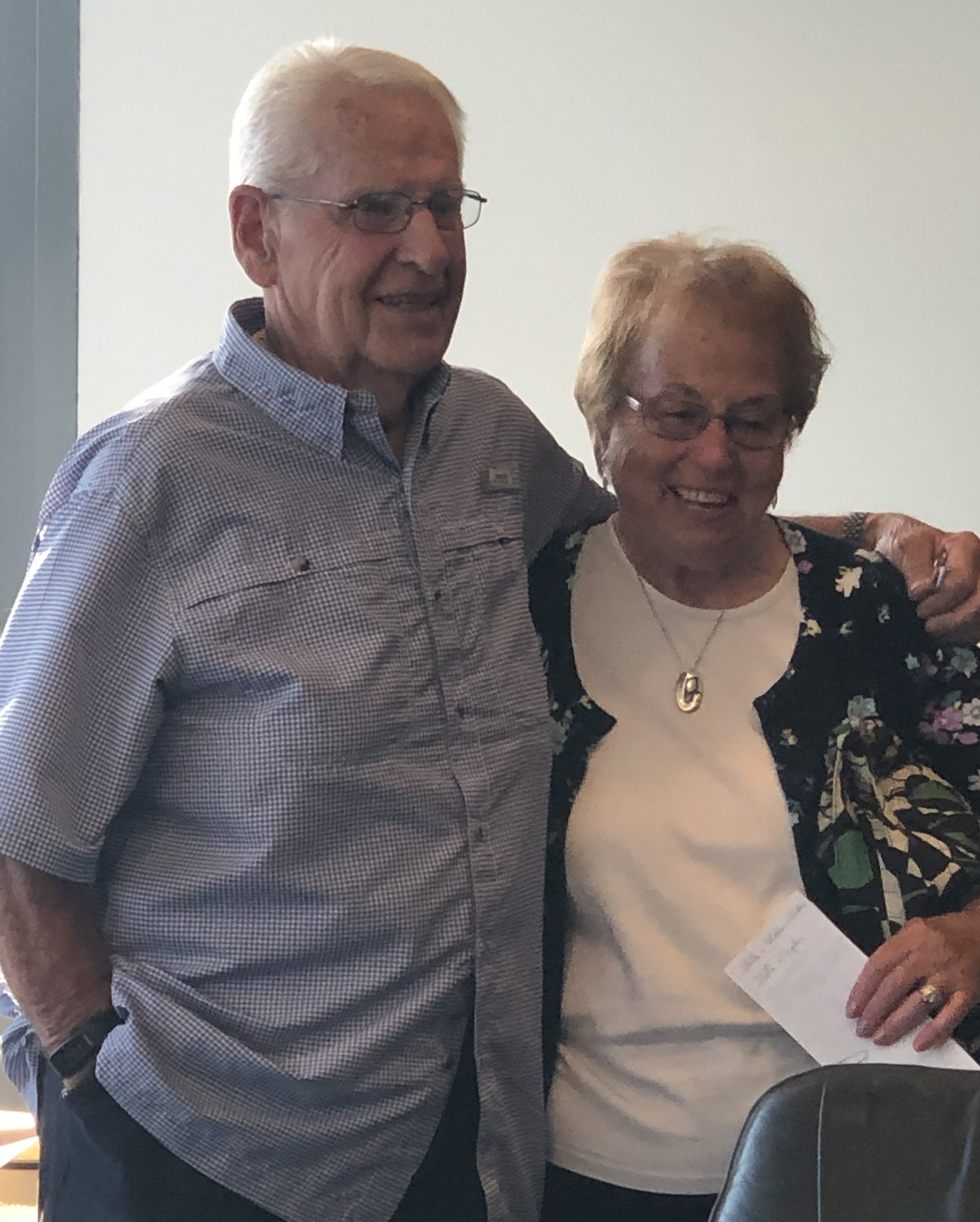 When asked about iconic Billings establishments, you can bet that Stella's Kitchen and Bakery will be one of the examples shared – and with good reason.
Ziggy and Stella invested over 40 years into their downtown establishment, and to this day you'll find a line out the door to get seated for your weekend breakfast. The Billings Chamber Legacy Award recognizes individuals who consistently demonstrate success in improving the business and economic climate, in addition to the quality of life for residents of Billings, over their lifetime. Through their consistent advocacy for downtown, their habit of offering second chances and their determination to change lives, they are tremendously deserving of the 2019 Billings Chamber Legacy Award.
After 40 years of running Stella's Kitchen & Bakery, Stella and Ziggy retired in August. Nominated for the award by Eide Bailly and its Partners Jeremy Hauk, Roger Huebner, Ron Yates, and Debbie Potter, the group noted, "Stella and Ziggy are well known for hiring disadvantaged people and providing not only a job, but mentorship, a family atmosphere, and a positive influence. They give second chances and first opportunities to so many in need. They have changed lives by giving more than a paycheck, but by giving life lessons and true love."
Prior to starting their restaurant, the Ziegler's owned KOA and Great Harvest Bread franchises. In addition to their many business successes, they are loyal to their mission of giving second chances and offering guidance to those transitioning out of prison and halfway houses. Ziggy is well-known for his work with prison inmates where he developed a three-day retreat to minister to inmates; something he done almost monthly for 40 years. As quoted in the Billings Gazette, Ziggy says, "I don't golf, I don't fish, I don't hunt. I go to prison!"
To add to their resume of service leadership, Ziggy was Yellowstone County Auditor for four years and Yellowstone County Commissioner for 12 years.  Stella has served on various community and state-wide boards and leadership committees. The couple is committed to their faith and to education, serving on the Billings Catholic Schools and BACET/BCS Foundation boards. They were instrumental in building the new St. Francis Catholic Elementary School, serving as honorary chairs of the capital campaign.
The Ziegler's were nominated for the Billings Chamber Legacy Award, along with a long list of competitive candidates submitted by our board and entire membership. Ultimately, the board voted for Stella and Ziggy to receive this honor and the Eide Bailly team summarized the selection of the Ziegler's for the 2019 Legacy Award perfectly in their nomination, "Ziggy and Stella are a tremendous business success story. However, their success and contributions reach far beyond that of the business world. They have made unbelievable monetary and sweat-equity investments in Billings while donating their time and talents to the community as a whole. Along the way, they have made a difference in the lives of many. They have left a legacy that is truly worthy of recognition."
Join us in celebrating Stella and Ziggy when they receive the Legacy Award during the Billings Chamber Annual Meeting presented by PayneWest Insurance on September 24th from 11:30 – 1:00 p.m. You can learn more about the event and get your tickets at www.BillingsChamber.com.