Egypt 2019

TRIP IS SOLD OUT
We'll release the details of our next international travel opportunity late fall 2019.
Visit Egypt, the Land of the Pharaos with the Chamber in 2019!
October 11 – 20, 2019
From $3,299 Air & Land
10 Days, 8 Nights Including Hotels, Meals, Day Trips and Airfare from Billings, MT
EARLY BIRD DEADLINE! Book by March 29th, 2019 to pay just $3,299 and enjoy a free Pyramids Sound & Light Show!

Full brochure and itinerary available here.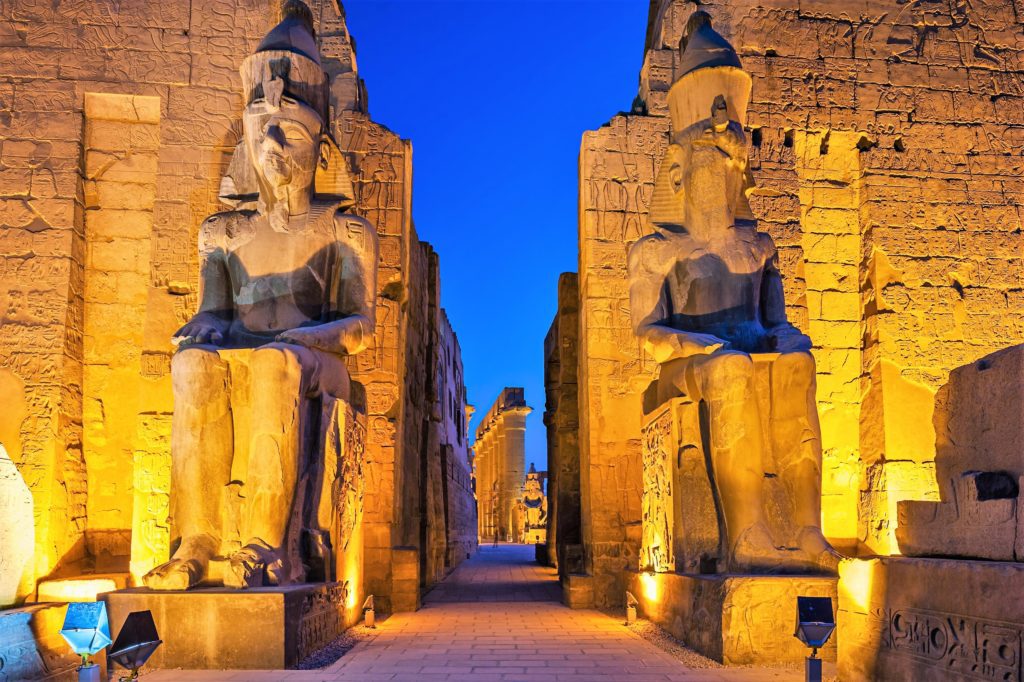 We invite you to join us on our journey to Egypt, a nation of biblical proportions and epic history. Experience the fascinating stories of the ancient world as you tour Cairo's medieval mosques, the gargantuan pyramids of Giza, grandiose Karnak and the Luxor temples, treasures of Tutankhamen's tomb, and the Valley of the Kings. In the company of an expert Egyptologist guide, cruise the mighty Nile River aboard the deluxe vessel and spend 4 nights at a luxury hotel in the cosmopolitan Cairo.
Full brochure and itinerary available here.
To register for the trip, please complete the form on page four and e-mail it with a clear copy of your passport information page to Jennifer Reiser at Jennifer@billingschamber.com or fax to (406) 245-7333. Reservations can also be made on our online booking engine www.aventuraworld.com/booking. The group booking code is: B002435