Education
Billings offers a full-spectrum of educational options for children and adults. Quality education is an important aspect of the Billings' community on every learning level.
Public Schools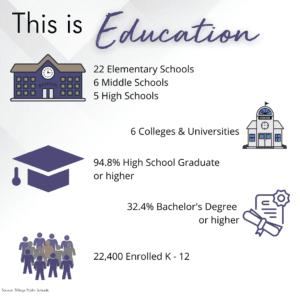 School District #2
The main public school district is Billings School District #2 which enrolls approximately 17,000 students. It is the largest school district in the state of Montana. SD #2's instructional programs encompass kindergarten through 12th grade, as well as adult education. There are 22 elementary schools, six middle schools, and four high schools. Billings Public Schools employs about 1,850 full-time equivalent positions with an approximate $118 million dollar budget. SD #2 is essentially two separate school districts operating under a unified Board of Trustees. The Billings Elementary School District serves students K-8. This includes Billings' 22 public elementary schools as well as the six public middle schools. The second district is the High School District. It is organized into three, four year high schools, one career center and one adult education center.
Billings Public School Registration
Billings Public Schools has now moved to an online enrollment process. You can use the online School Locator tool to determine in which school district you live and then use the Enrollment Express Portal to register a student in Billings Public Schools.
For more information, please visit the Billings Public Schools Enrollment & Registration page.
For higher education, a student must reside in Montana for one year immediately preceding registration to meet the requirement as a Montana resident. Attendance as a full-time student is not sufficient to quality as a resident.
For further information about Billings School District #2, please contact:
Yellowstone County School District #2
Superintendent of Schools
415 North 30th Street
Billings, MT 59101
(406) 281-5066
Private Schools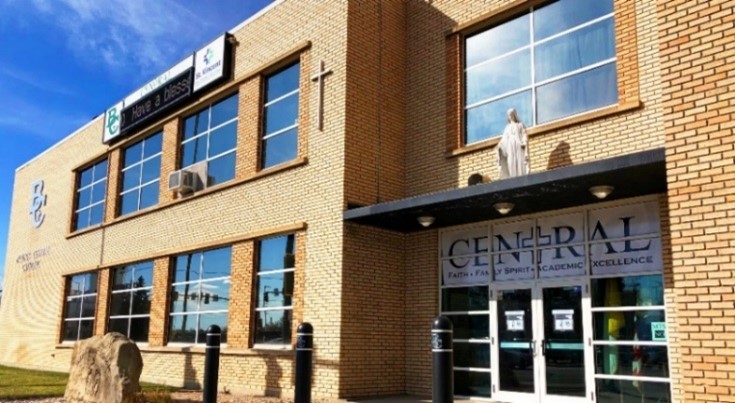 The Billings Catholic Schools serve nearly 1,100 students in grades PK-12 from Billings, Montana and the surrounding area. BCS includes St. Francis Early Childhood Center, St. Francis Catholic Elementary and Billings Central Catholic High Schools. Our staff is comprised of over 100 certified teachers, administration and staff, many of whom hold advanced degrees in their field. The schools are accredited by the Western Catholic Education Association and Billings Central is also accredited by AdvancEd and the State of Montana. These schools all operate under the Diocese of Great Falls-Billings and are supported in part by the five Catholic parishes in the city. The system is governed by the Billings Catholic Schools Board. Billings Catholic Schools offer pre-school, daycare, before school and after school care options. Billings Catholic Schools will provide an exceptional Catholic education emphasizing formation in faith, family spirit and academic excellence.
Higher Education Opportunities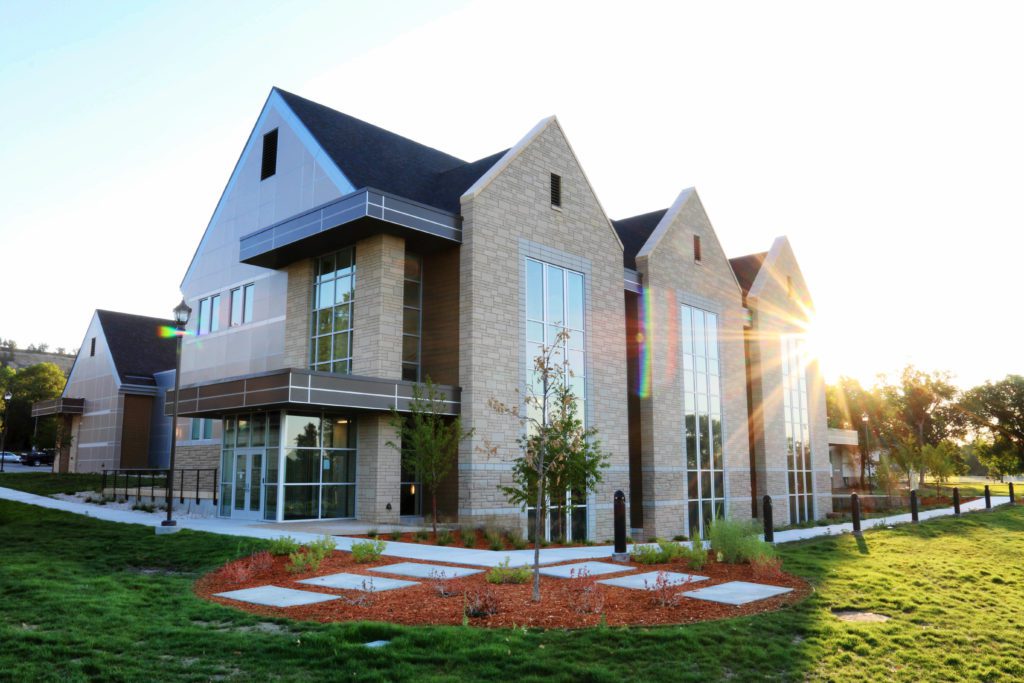 Rocky Mountain College (RMC) is Montana's first and oldest institution of higher education. RMC consistently ranks as one of the highest-rated comprehensive colleges in the western United States for both value and quality. The low student-to-teacher ratio at RMC appeals to both traditional and non-traditional students, and the College offers more than 50 programs of study, including aviation, equestrian studies, health science-related disciplines as well as professional studies such as business and accounting. RMC has approximately 1,000 students representing 37 states, 20 countries, and 16 tribal nations. The historic campus, located in the heart of Billings–Montana's largest city, provides valuable outcomes in athletics, the arts, internships, and experiential opportunities for all students. For more information visit rocky.edu.
Montana State University Billings

No matter where you are in your life, Montana State University Billings can help you achieve the higher education you seek. They offer 100+ certificates, two year, four-year, or master's degrees in business, health care, education, trades, sciences, and much more. Many of their programs are offered completely online or offers an online or HyFlex option, to accommodate busy life schedules. MSUB has partnerships with numerous business and organizations, which offer students high-quality internships, clinicals, and research opportunities. Many students find themselves with job offers prior to graduation. MSUB's tuition is also one of the most affordable in the state and offers over $1.8 million annually in scholarships. MSUB is also the only NCAA Division II institution in Montana with 16 sports and the only baseball team in the state. MSUB's university campus employs over 900 individuals and is the fourth largest employer in Yellowstone County. Visit msubillings.edu for more information.
City College at Montana State University Billings
City College at Montana State University Billings offers certificates and two-year degrees in many of today's in-demand fields such as nursing, ultrasound technology, surgical technician, radiologic technology, paramedic, automobile technicians, diesel technicians, process plant operators, computer system technicians, construction management, welding and metal fabrication, and much more. City College graduates enjoy a 97 percent job placement rate and have an average annual starting salary of $55,193. Learn more at msubillings.edu/citycollege.
Students at Walla Walla College are part of an atmosphere that's intimate and supportive, stimulating and fun. From rigorous academic programs to exciting cultural events and life-changing spiritual activities, the conditions are just right to come into your own. The WWU is based in Washington State but he Missoula Master of Social Work program was extended to Billings in 2001. This extension was important to WWU so the school could offer a program in Social Work education in the eastern half of the state of Montana. The Billings campus is located on the historic south side of town in a newly remodeled facility. The building has spacious classrooms and contemporary equipment to provide an enhanced learning experience and comfortable atmosphere for learning. Call (406) 254-9907 or visit wwu.edu for more information.