Billings Local Government
Billings local government operates on the Council-Manager model, in which City Council oversees the general administration, makes policy, and sets budget. Council appoints a professional city manager to carry out day-to-day administrative operations.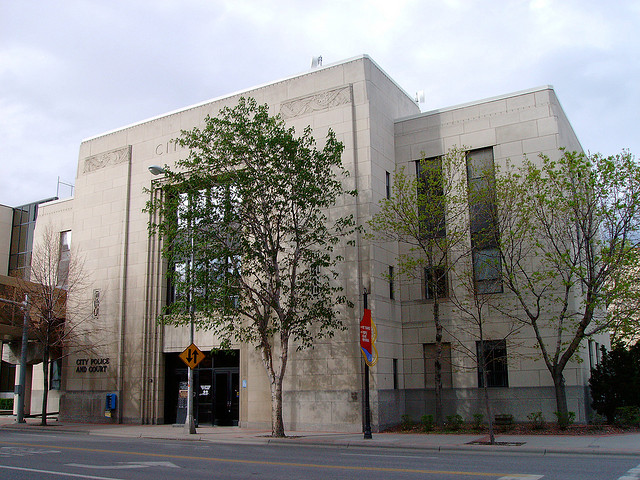 Billings Local Government Structure
Billings has two council members for each of its five wards and a separately elected mayor who chairs council meetings and has a vote on City Council. Councilmembers serve four-year terms and are limited to two consecutive terms. Members must reside within the Ward from which they are elected and must be qualified voters of the City of Billings.
Elections take place every two years on odd numbered years and the terms of Councilmembers are staggered such that half of Council seats are up for election in every term. Council members serve Billings local government, including City Council meetings which are open to the public and take place every Monday at 5:30 p.m. Agendas and Minutes can be found at www.ci.billings.mt.us/.
The Billings Chamber of Commerce is highly involved in Billings local government as well as county, state and federal government, advocating on behalf of the business community. Learn more about our Business Advocacy efforts by clicking here.
CITY OF BILLINGS
Mayor's Office (406) 657-8296
City Administrator (406) 657-8433
Billings School District #2 (406) 281-5065
Animal Shelter & License (406) 657-8226
Business License (406) 657-8364
Parks & Rec Division (406) 657-8371
Billings Public Library (406) 657-8257
Reference Desk (406) 657-8258
Fire Department – Administration (406) 657-8423
Police Department – Non emergency (406) 657-8200
Billings Crime Prevention Center – (406) 247-8590
Downtown Resource Officers – (406) 690-4227
Emergency Calls 911
YELLOWSTONE COUNTY
Yellowstone County Commissioners (406) 256-2701
Voter Registration (406) 256-2740
Driver's License (406) 256-2833
Vehicle Registration (406) 256-2833
Sheriff's Department (406) 256-2929
Emergency Calls 911

POSTAL SERVICES
841 South 26th Street (Main branch) (406) 657-5745
2602 1st Avenue North (Downtown) (406) 657-5748
724 15th Street West (Pioneer) (406) 657-5746
2250 Grant Road (Centennial) (406) 657-5731
710 Wicks Lane (Heights) (406) 657-5654
STATEWIDE ELECTED OFFICIALS
Governor Greg Gianforte
Office of the Governor
PO Box 200801
Helena, MT 59620-0801
Toll Free: 855-318-1330
Phone: 406-444-3111
FAX: 406-444-5529
Senator Steve Daines
Washington Office
320 Hart Senate Office Building
United States Senate
Washington, DC 20510
Phone: (202) 224-2651
Fax: (202) 224-4700
Billings District Office
222 North 32nd Street, Suite 100
Billings, MT 59101
Phone: (406) 245-6822
Fax: (406) 657-6793
Senator Jon Tester
Washington Office
311 Hart Senate Office Building
Washington, DC 20510-2604
Phone: (202) 224-2644
Fax: (202) 224-8594
Billings District Office
Judge Jameson Federal Building
2900 4th Ave N, Suite 201
Billings, MT 59101
Phone: (406) 252-0550
Fax: (406) 252-7768
Representative Matt Rosendale
Washington Office
1037 Longworth HOB
Washington, DC 20515
(202) 225-3211
Billings District Office
3300 2nd Avenue N Suites 7-8
Billings, MT 59101
(406) 413-6720