Billings Healthcare
Medicine and medical care are top priorities in Billings. No matter what kind of healthcare may be needed, the Billings healthcare service providers have an option to suit a patient's needs. The city's medical corridor provides the most advanced healthcare services in the region.
Two fully equipped and modern hospitals, St. Vincent Health Care and the Billings Clinic, offer care from a staff of doctors and healthcare specialists who have received national attention for their medical achievements.
There are also 40 medical clinics, some that also focus on homeopathic care. Hundreds of physicians offer quality care in every major medical specialty. A complete range of medical services, surgical services, and emergency care are available in the heart of the city.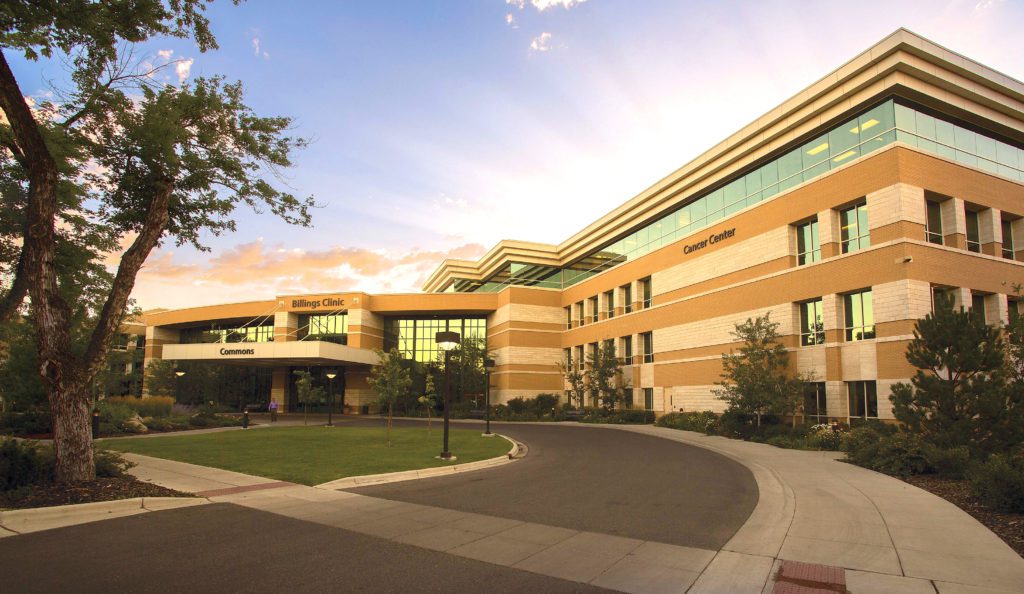 The Billings Clinic
Billings Clinic is Montana's largest health care system serving Montana, Wyoming and the western Dakotas. A not-for-profit organization led by a physician CEO, Billings Clinic is governed by a board of community members, nurses and physicians. Billings Clinic is an integrated multi-specialty group practice with a 304-bed hospital and Level II trauma center. Billings Clinic has more than 4,700 employees, including more than 550 physicians and non-physician providers and advanced practitioners offering more than 80 specialties.
Billings Clinic's vision is to be a national leader in providing the best clinical quality, patient safety, service and value. Shared electronic medical records are one way they have worked towards that goal.
The electronic medical record helps both primary care physicians and specialists know the patients' entire health history, the drugs that have been prescribed, and test results. This improves the overall quality, safety and cost of care.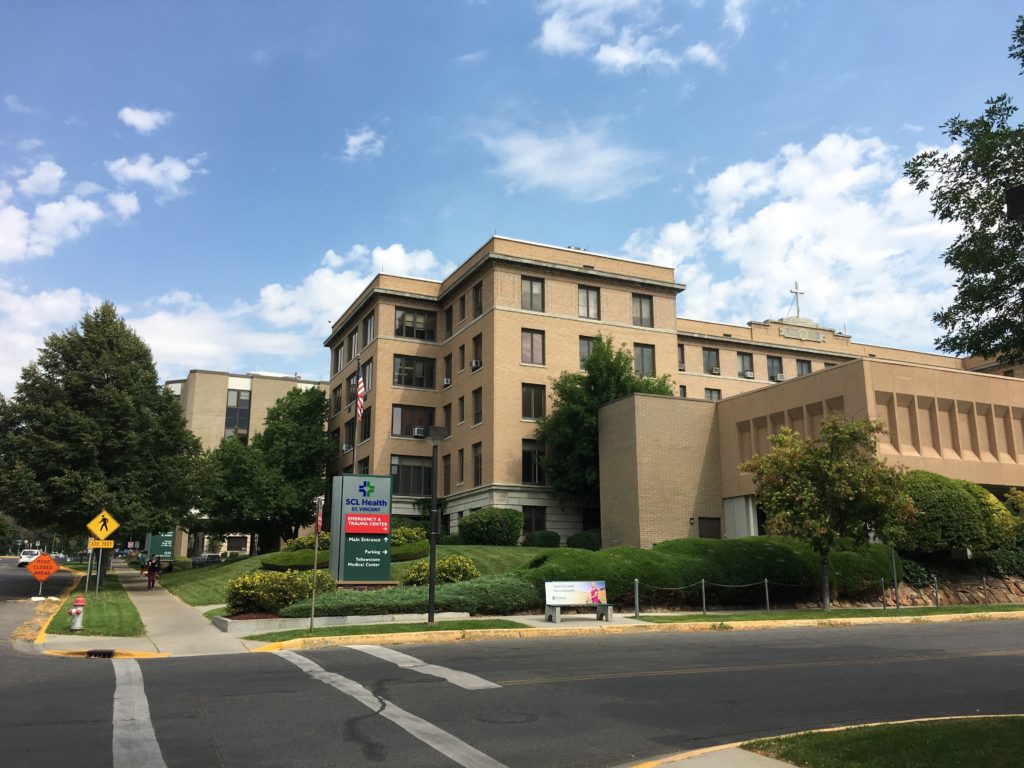 At St. Vincent Healthcare, they're happy to tell you about them: their compassionate caregivers, their clinical excellence, their award-winning care and even their beautiful campus. But it's really all about you. Their patients and families are the center of every thought, communication and action that takes place in this healing space.

Serving the region for more than 120 years, St. Vincent Healthcare is proud to deliver compassionate, high quality care to the people of Montana, Wyoming and the western Dakotas. In addition to 11 primary care clinics in and around the Billings area, they offer dozens of progressive specialty services and a 286-bed hospital. St. Vincent Healthcare also has a special "hospital within a hospital" just for children: St. Vincent Children's, which includes a pediatric intensive care unit and a pediatric surgery program.
St. Vincent Healthcare has more than 2,200 associates, including over 500 physicians and advanced care professionals.

St. Vincent is part of SCL Health, a nonprofit faith-based health system with 12 hospitals in Colorado and Montana. Together, St. Vincent Healthcare, St. James Healthcare in Butte, and Holy Rosary Healthcare in Miles City, represent SCL Health Montana | Wyoming Region.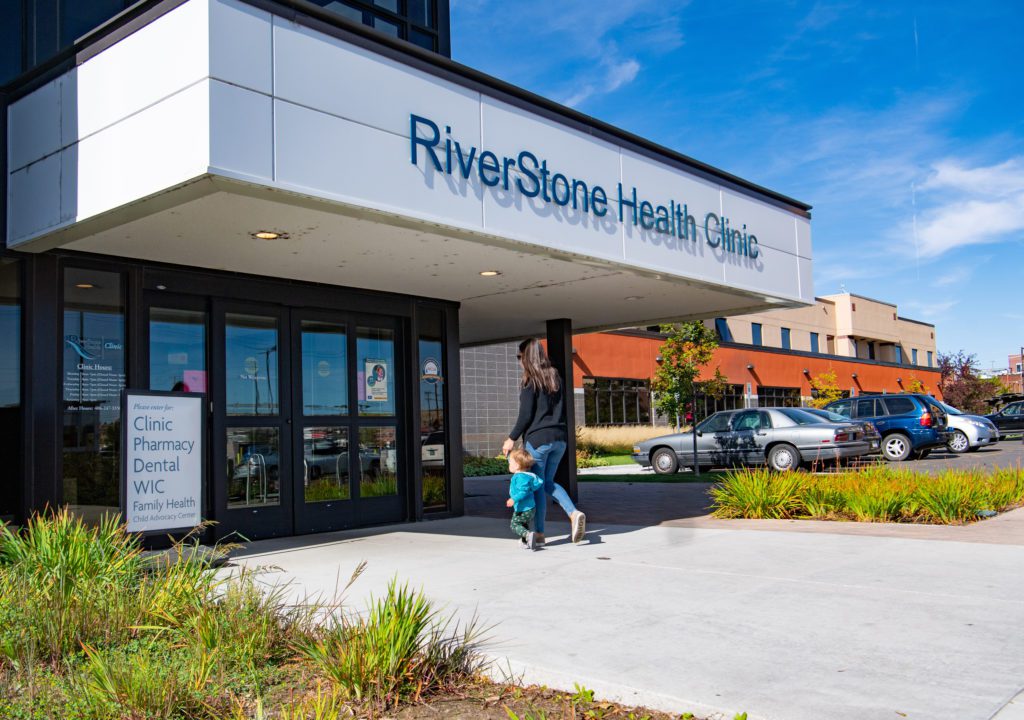 RiverStone Health, serving Billings and Yellowstone County, provides patient-centered culturally sensitive primary care in clinic locations throughout the community. Home to Montana's first family medicine residency program, they specialize in affordable care for the entire family – prenatal, pediatric, adult and geriatric medicine.
Their dental clinic and on-site pharmacy are conveniently located on the main campus. In addition to primary care, they offer physician-referred home care and when the time comes, end-of-life care through their community-based hospice service. RiverStone Health not only provides medical services, they protect and promote the health of all people in the community through their public health services. Because of their sliding fee, no one is turned away from RiverStone Health due to inability to pay.

Advanced Care Hospital of Montana
At Advanced Care Hospital of Montana, they provide critical care services to patients recovering from serious illnesses or injuries. Often these individuals require additional critical care services for medically complex conditions such as trauma, infectious diseases, wound healing, cardiovascular disease, stroke, amputation and ventilator weaning.
Their hospital is located in Billings, Montana. They are a free-standing, long-term acute care hospital serving patients in communities throughout Montana, Wyoming, and western South Dakota.
They are a member of a larger network of rehabilitation and critical care hospitals through Ernest Health, but are managed locally to best meet the needs of their own community. By being a member of Ernest Health, they are able to share information, knowledge, and resources with all of their hospitals so they can continually evaluate and improve the delivery of care to their patients.
These efforts have earned them national recognition for their respiratory care services, putting them in the top 15 percent of hospitals nationwide.
They consider it a privilege to be able to offer this advanced care and are honored to be a vital part of Billings and the surrounding communities that they serve.
If you'd like to learn more about Billings healthcare, request a Relocation Guide.