One Big Sky District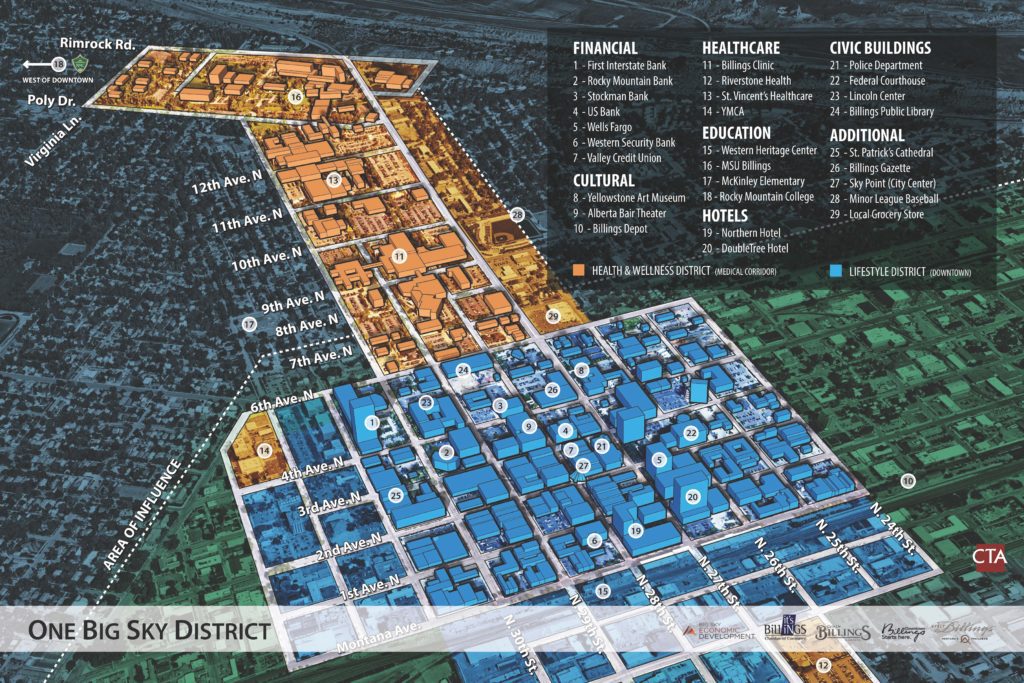 As the One Big Sky District (OBSD) development project has continued to evolve, the Chamber is proud to be one of the Strategy Partners working with the team leading the charge in Billings. With Hammes Company's dedication to Billings, our organization is confident in the transformative change this development district will bring not only to downtown Billings, but to the entire city, region, and even the state of Montana. The successful creation of a comprehensive development plan is key to moving this project forward, impacting the livability of our amazing city. Learn more about the project at http://www.onebigskydistrict.com or by reviewing the final Development Plan linked here. You can also access the Johnson Consulting and Baker Tilly reports, which provide additional detail behind the plan.
The progression of this project has been drastic, including a major deviation from the original plan/site concept. The Billings Chamber supports the careful vetting taking place by the Hammes Company and believes the time taken now will result in a successful implementation of the district in the near term. The plan to develop two "Districts" (a lifestyle district anchored by a convention center and a health and wellness district) is a wonderful concept. It changes the OBSD "skyscraper" from a project to a community vision.
The Hammes Company released this report offering a look into their market analysis, the urban development trends informing their proposal, and the next steps in the process.
A look over Hammes Company's resume shows a track record for success. Their award-winning development in Allentown, PA as well as successful developments in Green Bay, WI, Duluth, MN, and Rochester, MN solidify our confidence in their ability to deliver on this vision successfully. Watch the before and after video from Allentown, PA here.
As part of our commitment to keeping our members and the community informed, we've developed a Frequently Asked Questions page in conjunction with our fellow Strategy Partners.
Click here to get your question answered. And, click here to follow the project on Facebook.
The Chamber is excited to support such a transformative project for our community and state. Stay tuned as next steps progress. We are committed to keeping our membership informed on the vision and how it will impact your business.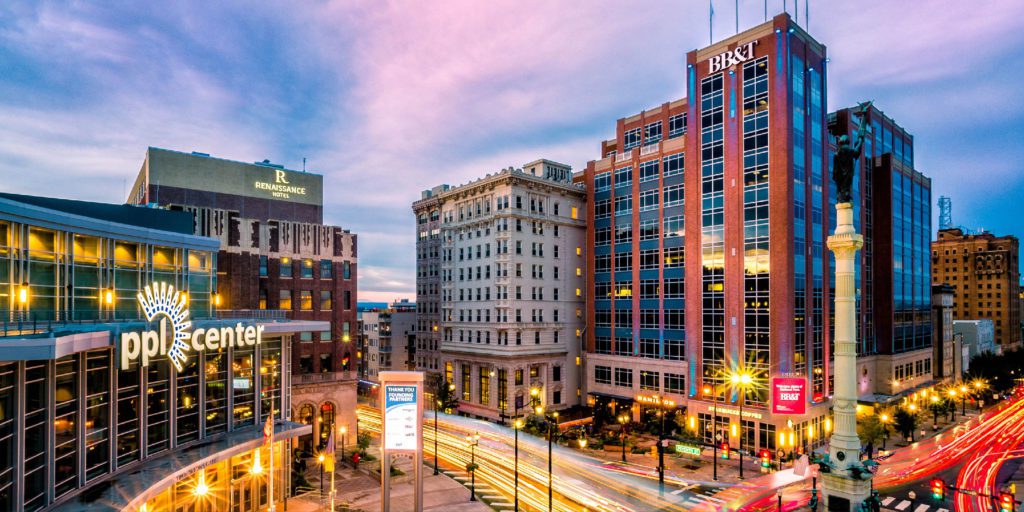 Presentation on One Big Sky District made to BillingsNOW on 1-3-2019.