Jack Jennaway, Business Advocacy Coordinator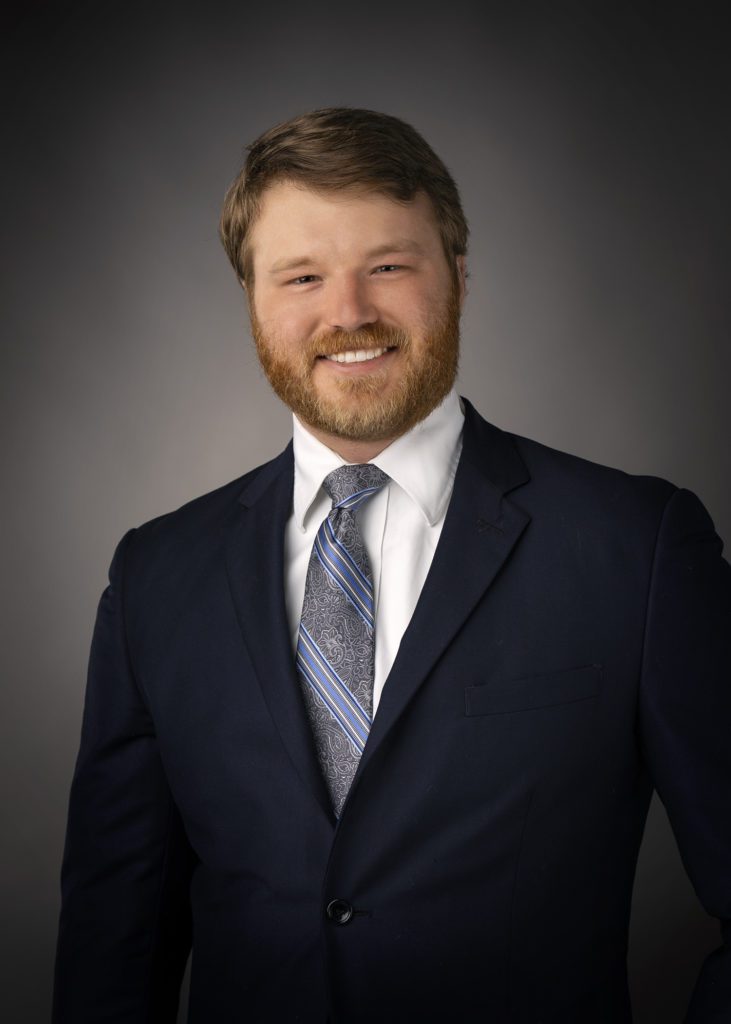 Policy shapes the overall business climate for all industries, including agriculture. The Billings Chamber seeks to promote policies that lead to a strong business community, vibrant economy, and high quality of life. We publish a Public Policy Guide to communicate our membership's preferences to elected officials and the public and update it every two years using responses from a survey of our entire membership. This year, we dedicated an entire page (pg. 12) to agriculture to reflect its importance as Yellowstone County's largest industry. Some of those policies are more relevant at the federal level than at the state capitol, but there are important issues that will be addressed during this legislative session. Now that the session is underway, we are there advocating for your business.
As of this writing during the third week of the Legislative Session, legislators have introduced 33 bills and requested 227 bill drafts related to agriculture, livestock, and water. You can see an updated list for yourself using the Montana Legislature's Bill Lookup and searching by subject. We don't have a bill to read for most the requests yet and not all of them will be introduced, but we can already see several issues that are on legislators' minds.
First among the Billings Chamber's Agriculture policy positions is protecting senior water rights. Agriculture in many parts of Montana depends on irrigation to be productive. Here in the Yellowstone valley, we are able to use water from the Yellowstone River to increase crop yields and grow crops that would otherwise wither quickly. For example, we grow prodigious amounts of sugar beets in Yellowstone County and surrounding counties—all of which requires irrigation. Those beets are then processed into sugar right here in Billings, creating local jobs. There are also quite a few businesses in Billings solely dedicated to selling and maintaining irrigation systems. Clear, predictable rules on who can use water and how much they have a right to use are critical, especially when water is scarce as it has been in recent years. None have been introduced yet, but there are plenty of bill draft requests to "generally revise water law," or "generally revise water right claims." We will keep a close eye on this subject and hope to ensure that none of these proposals will harm irrigators in Yellowstone County.
The Billings Chamber also supports broad-based tax reform to make Montana more competitive for agricultural business investment and job creation. The Governor has proposed increasing the Business equipment tax exemption from $300,000 to $1 million. In Yellowstone County, there are 502 entities with business equipment tax liability in tax year 2022. Raising the exemption threshold to $1 million would fully exempt 273 entities, reduce liabilities for the remaining 229, and provide a total savings of $1.293 million to businesses in Yellowstone County. This change would impact all businesses, but we know that farms and ranches are at the top of policymakers' minds, highlighting that most farms and ranches have well over $300,000 in tractors, combines, and other equipment.
Lastly, Governor Gianforte has weighed in on a federal issue that's very important to Montana farmers and ranchers. The Clean Water Act prohibits discharging certain pollutants into navigable waters, also known as the waters of the United States (WOTUS), and gives the EPA authority to make regulations on this subject. There is, however, a longstanding dispute over whether the EPA should expand regulations to streams and wetlands. This dispute is relevant to Montana producers because many of those streams are on farm and ranch land and could significantly increase the red tape they encounter in normal operations, and infringe on their property rights. Every administration seems to have a different answer to that question, and the current EPA has proposed expanding regulations. The Billings Chamber supports limited federal regulation over established navigable bodies of water, so we appreciate Governor Gianforte's recent letter to the EPA opposing the proposed rule change.
These are just a few of the issues that will be taken up by the Montana Legislature over the next couple of months. We are expecting an extremely busy session, so staying informed will be more important than ever. The Billings Chamber is here to help with that as well. First, the Business Advocacy page on the Billings Chamber Website has an excellent data dashboard showing what our local legislators are doing; you can find the Public Policy Guide and upcoming Business Advocacy events as well. Second, we provide a weekly newsletter to keep you up to date on the bills and issues important to our members; to sign up to receive that newsletter, simply email daniel@billingschamber.com. Last but not least, we are hosting a Legislative Videoconference every other Thursday in partnership with MSU Billings; there you will hear an update from Billings legislators, have an opportunity to ask questions and weigh in, and even partake in a free lunch. Most importantly, we need to hear from you. Our members know better than anyone how the legislation our representatives propose will affect them. We want to represent you accurately, so if there is a bill that is important to your business, feel free to contact us.