The Billings Chamber of Commerce is thrilled to announce Bill and Mary Underriner as the 2018 Legacy Award honorees. The Underriner's long history in Billings displays dedication to business, philanthropy, and to the community.
Bill Underriner is the CEO/President/Owner of Underriner Motors in Billings. He has been in the automobile business since 1984 and took over the family business in 2001. He currently owns Honda, Hyundai, Buick and Volvo franchises in Billings, as well as Klamath Falls Subaru and Walla Walla Valley Honda. Previously, he served three terms as Treasurer of National Automotive Dealers Association and on the association's Executive, Industry Relations, Dealership Operations and Membership committees. He also served as chairman of the association's Finance and Convention committees. Bill held a variety of offices with the Montana Automobile Dealers Association, including chairman of the board. He was a member of the Dealers Election Action Committee's Presidents Club for five years. Active in our community, Bill served as past president of the United Way of Yellowstone County and served on the boards of directors for the following organizations: Yellowstone Art Museum; ZooMontana; National Council for the Prevention of Child Abuse; American Cancer Society Relay for Life; and Federal Reserve Bank of Minneapolis Helena branch. Bill is also a former chair of the Billings Chamber of Commerce Board of Directors.
Mary Underriner is a native of Minnesota but moved to Billings in 1984. She graduated from Willamette University in 1977 with a BA in Economics/Psychology.  Working closely with her husband, she's been the Co-owner and consultant for Underriner Motors since 2002.
Mary has a long history with the Billings Chamber of Commerce. She served as the Director of Member Services from 1984-1986 and was the Director of Billings Chamber Leadership Programs from 1986-1990.
She currently ser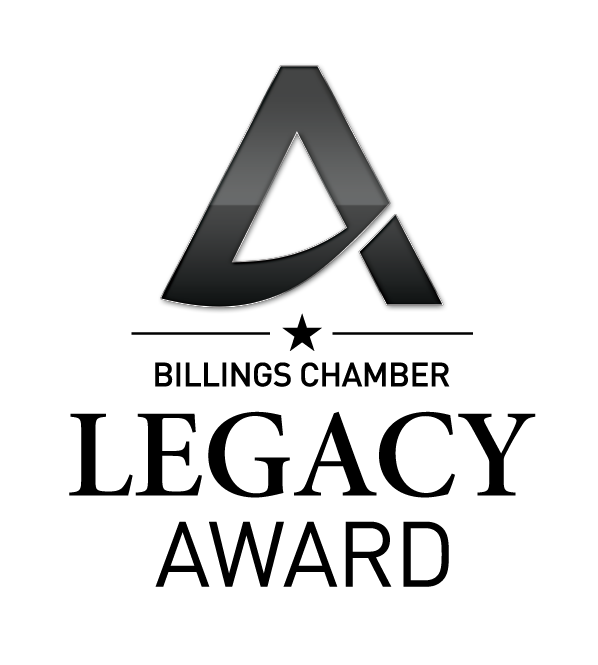 ves on the board of directors for the Volunteers of American Northern Rockies and held a wide variety of past board and volunteer positions, including Co-Chair of Capital Campaign for the new Library, United Way of Yellowstone County Board and Impact Council, MSUB Wine Fest Sponsorship Committee, Alzheimer's Association of Montana Leadership Council, Rocky Mountain College Board of Directors, United Way of Yellowstone County Board of Directors, Montana Cancer Coalition member, American Cancer Society Relay for Life Chair, and the Alberta Bair Theater Board, among many others. She was also a Salute to Women Honoree, is involved in her church and has served on numerous fundraising committees for non-profits throughout Billings.
Bill and Mary are active supporters of the Billings Symphony, Festival of Trees, Boy Scouts of Montana, Billings Chamber of Commerce and the Billings YMCA. They have two grown sons, Blake and Kyle.
The Underriner's will be honored during Aspirational Billings, the 2018 Billings Chamber Annual Meeting presented by PayneWest Insurance on September 18, 2018. Learn more about the event by clicking here. Join us in celebrating the Underriner's! Get your tickets here.