WHY NOT HOUSING?!
Tonight, Council will get a presentation on a County decision to re-purpose the former sheriff's office building into surface parking. Typically, the development of surface parking in downtown Billings requires a special review, which must pass through the Planning Division, Zoning Commission, and then City Council. However, as a public agency, the County is permitted to bypass those required steps and simply hold a hearing at City Council to accept public comment.
It's unfortunate that, as the staff memo states, "The new [state] statute does not state that there is decision-making authority for the process for City Council," because re-purposing this land as surface parking instead of affordable housing—or anything else productive—is a terrible missed opportunity. Like, Blockbuster choosing not to buy Netflix, terrible. Opting to develop surface parking is a conscious choice by government to ignore the incredible housing challenge our community faces and spend taxpayer dollars on the least beneficial land use for the public.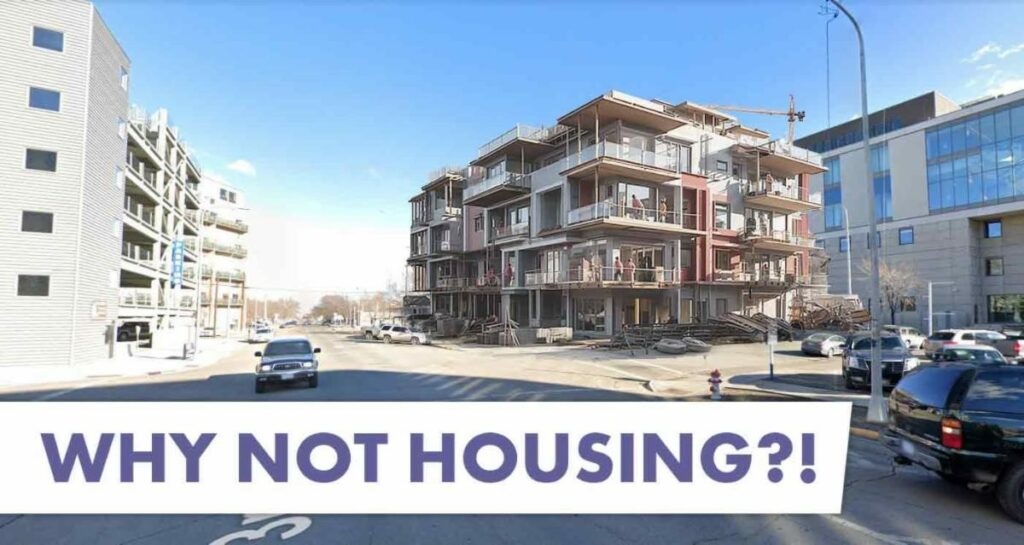 Billings' Housing Authority has a waiting list of 7,000+ people needing housing and recently returned $750,000 in housing vouchers to HUD because of our housing undersupply. I'm sure many residents would agree our homelessness problem is getting worse, not better. We have a monumental need for housing people. We don't need more housing for cars.
With no parking requirements for downtown development, this is the perfect location for constructing housing built without expensive parking since it's located across the street from both a parking garage AND the MET Transit station. It's 1/2-mile round-trip to the grocery store and 1/2-mile walk to North Park. Is there a better place in Billings to put affordable housing??
Despite being a little dated, the most recent Downtown Parking Study indicates we have plenty of parking downtown, both in terms of on-street and parking garage capacity. Below are graphics with the numbers from the parking study. Please note the calculation of the cost of unused parking garage spaces. With a construction estimation of $25,000 per parking garage stall, and a count of almost 900 unused spaces, that's $22 million wasted for the construction of unused parking garage spaces downtown…before the addition of the Stillwater garage, which adds to the parking abundance.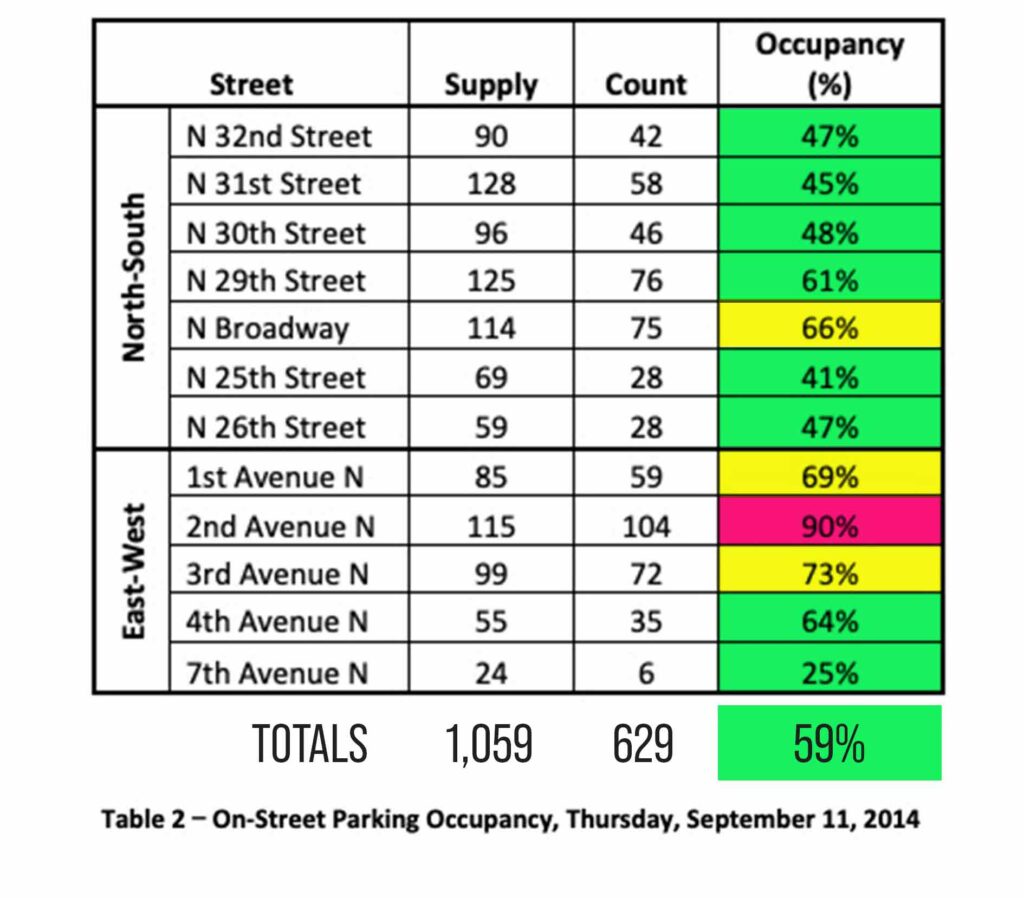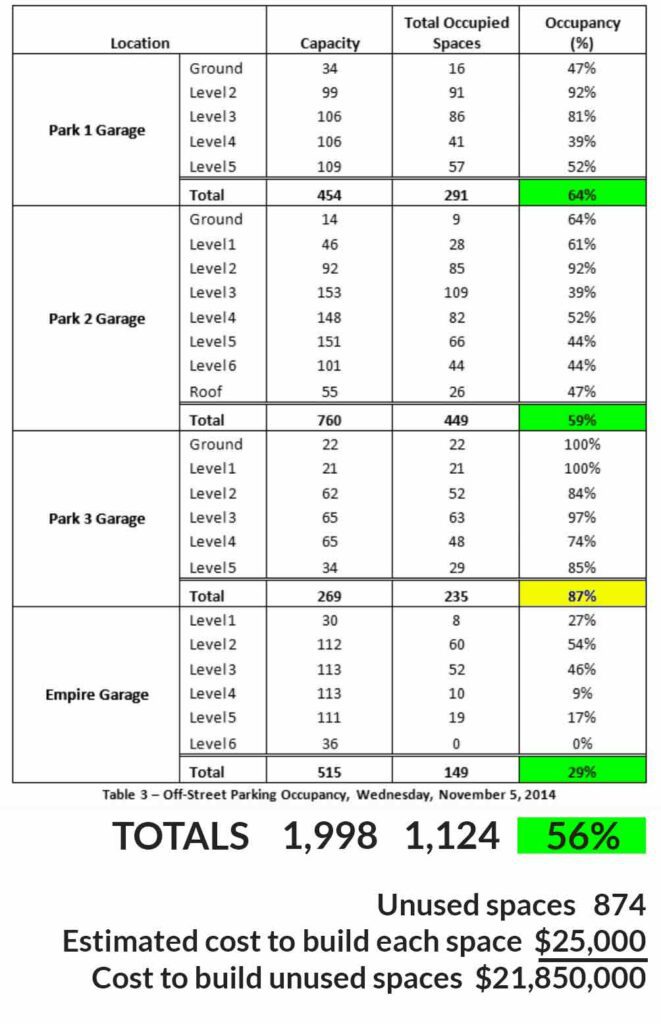 Additionally, a Parking Reform Network project to map surface parking shows the density and proximity of parking around this property.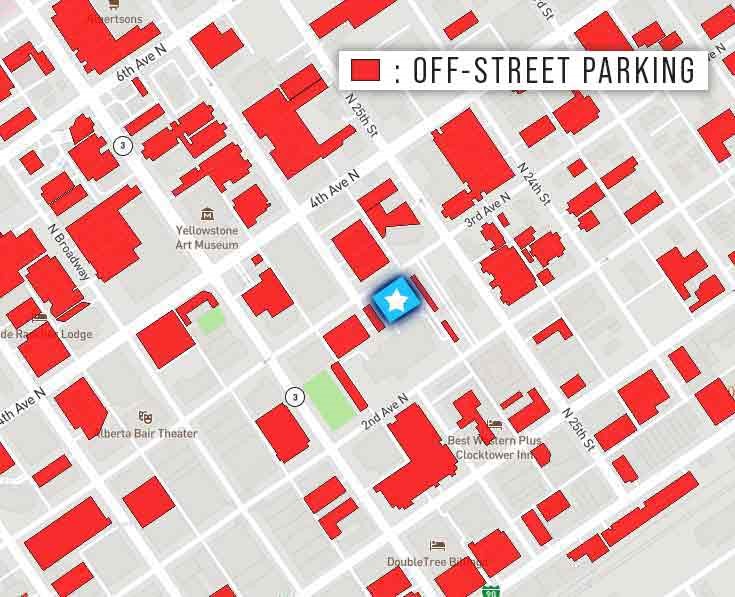 The very first goal in the City's Infill Policy is to: "Encourage and support efficient and strategic public and private investments, including the enhancement of existing resources, such as schools, libraries, and parks, and to support targeted private investments." Far from a strategic investment, the proposed development of surface parking—across the street from a parking garage no less—is not an enhancement. It's the opposite, a regression, of the development the City hoped to foster by creating an infill policy.
Billings has a meaningful opportunity to add needed housing to a prime location in our downtown core. We hope the City can work with the County to find a more beneficial solution for the citizens and businesses of Billings.
SEE ALSO:
Billings Chamber Public Policy Guide