There are so many options for refreshing or rebranding your business.  The Billings Chamber has many member businesses who specialize in just the kind of services that were utilized in upgrading and innovating Tryan's Auction Center.  From advertising and marketing specialists, business consultants, and website and graphic design companies, there is a business member that can help you take a giant step forward in your business development.
The Tryan Legacy
The Tryan Family began their auction business in 1996.  In the beginning they held live auctions, selling a variety of items from antiques and collectibles to household items and business equipment.  The business was a family affair, with Dan Tryan as the auctioneer, Tina handling items in the ring, and the grandparents running concessions.
With the online market trend booming, Tryan's Auction decided it was time to make some innovations in their business to better meet the needs of their customers.  Online auctions were a way to reach potential buyers that they were not engaging with the traditional in-person format.
Business Refresh
Tryan's decided to implement some changes in their process as well as create an online website and marketing strategy.  They changed from a must attend format to an online platform.  Online buyers could see what was up for auction and place a proxy bid purchase – all from the convenience of their computer or mobile device.
This innovation changed their infrastructure needs as well.  No longer was there a need for chairs to seat people for in-house bidding.  This opened up more space for staging items for bidders to view, and allowed them to increase their inventory.  Opening up an online market also allowed for unique events to take place at the auction house, for instance the hosting of an open house for a fine art auction.
In addition to marketing their new online format, Tryan's had a new logo created to rebrand their image.  Implementation of a marketing campaign on social media has drawn new leads to their refreshed brand and bidding process.  This has helped tremendously with trying to reach a new online base of customers.
They have also sought to target specific markets that may benefit from the service they provide.  For instance, seeking people or businesses that are looking to downsize, or helping someone to transition from their home to assisted living that need a way to liquidate their possessions in an efficient and equitable way.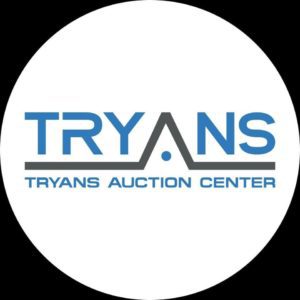 Members Helping Members
Here is a list of possible Chamber Members to contact for help in a business upgrade:
Advertising & Promotional Specialties:
Purple Snow Promotional Products LLC
Hometown Values Coupon Magazine
Business Consultants:
SCORE c/o Stockman Bank Building
Graphic Design:
Internet Marketing:
Website Design: