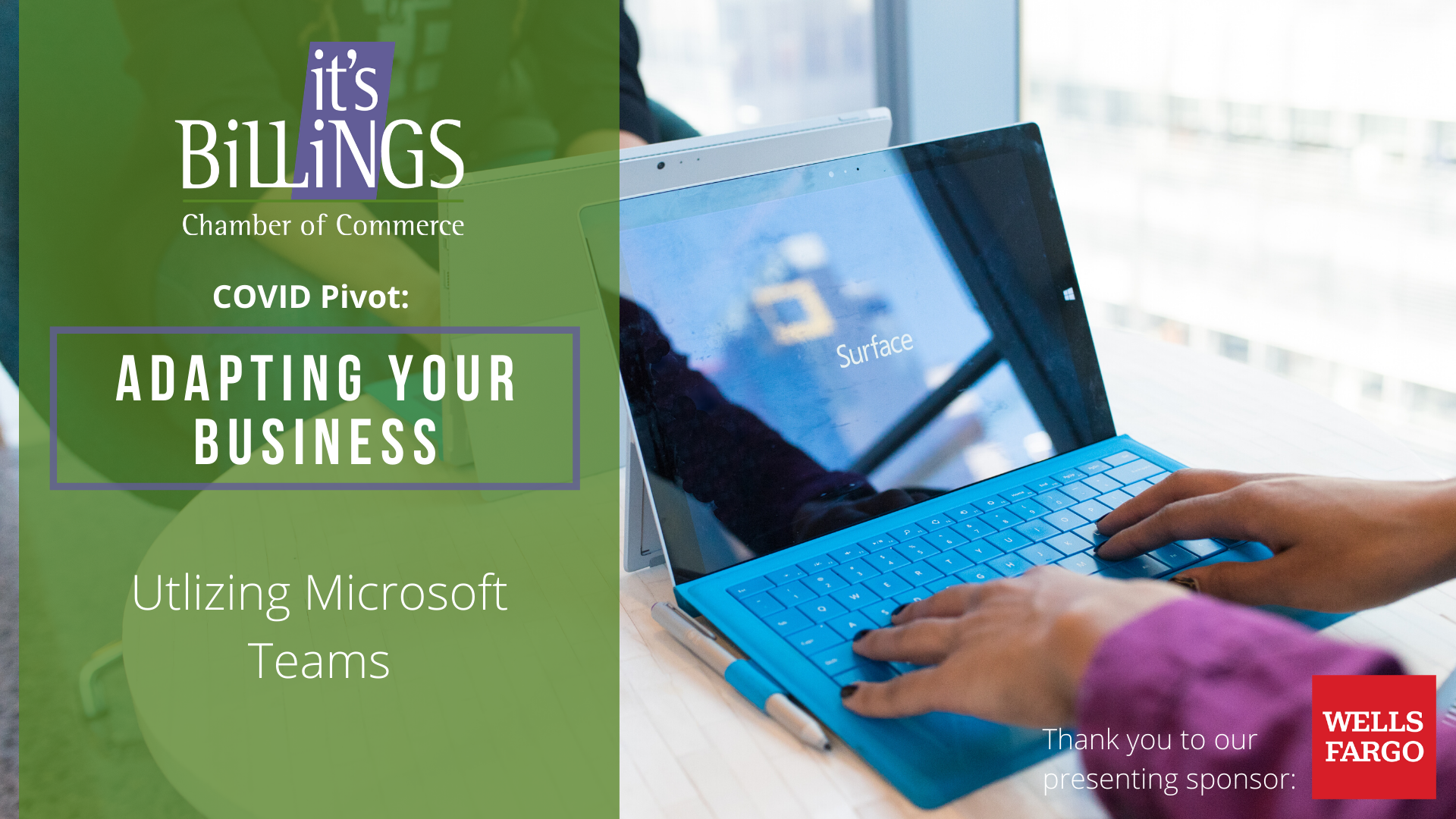 Our thanks to Brandon Eggart, CEO for Entre Technology Services for sharing his presentation on "Microsoft Teams." Click here to watch/listen to the webinar.
Thank you to Wells Fargo for sponsoring our COVID-19 Pivot Webinar Series.
Be sure to enjoy previous session from our Webinar Series. Click here for for more.