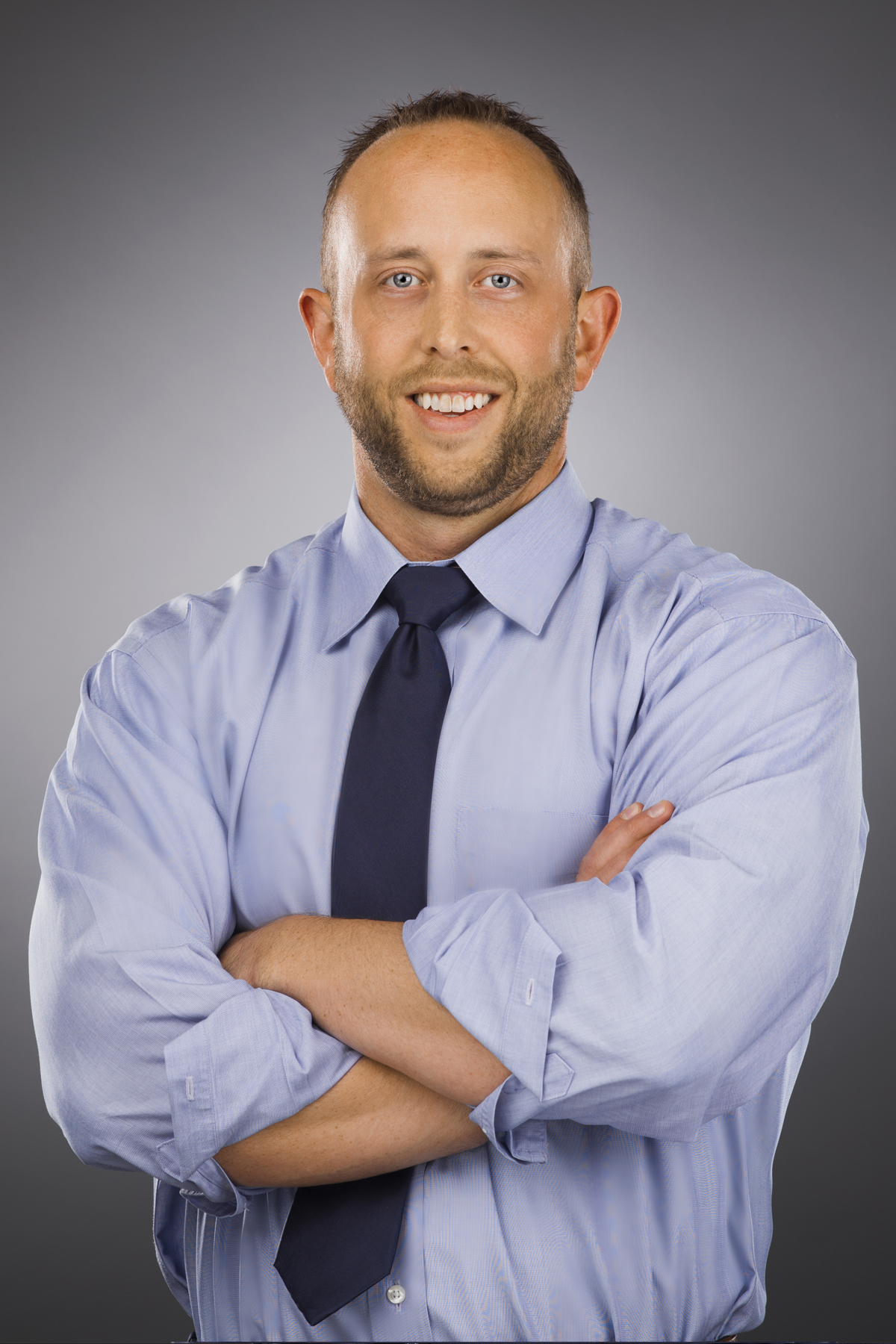 By Daniel J. Brooks, Business Advocacy Manager
In the midst of this election season, Billings' voters have the opportunity to elect City Councilpersons ready to move Billings forward; who will choose growth; and who support the initiatives that will assist our business community.
The Billings Chamber works hard to make sure our business community is well informed. We've already hosted a ward-specific candidate forum for each race, allowing voters to meet the candidates and see what each has to offer. We will also be hosting a larger forum open to the general public later this month with candidates who advanced through the primary election.
For our members unable to attend, we will also be sending out an information pamphlet with candidate answers to a number of important questions—look for that in the mail. We want to provide as much information as possible to allow membership to cast a more informed ballot.
Even with all that information, the best opportunity you have to learn about the candidates is to meet them. Find your Ward and Reach Out. Unsure about what to ask them? We've provided a handy reference for you. Below are some priority issues and background to ask candidates about:
ONE Big Sky District
The ONE Big Sky District project is an opportunity to attract significant private investment, benefiting businesses, taxpayers, and the city budget, all without raising taxes. And we know the economic development funding tool works, because the same model has been very successful in other states (see OBSD/DMC graphic). Ask your candidates whether they support pursuit of ONE Big Sky District and the funding tool necessary to make it a reality.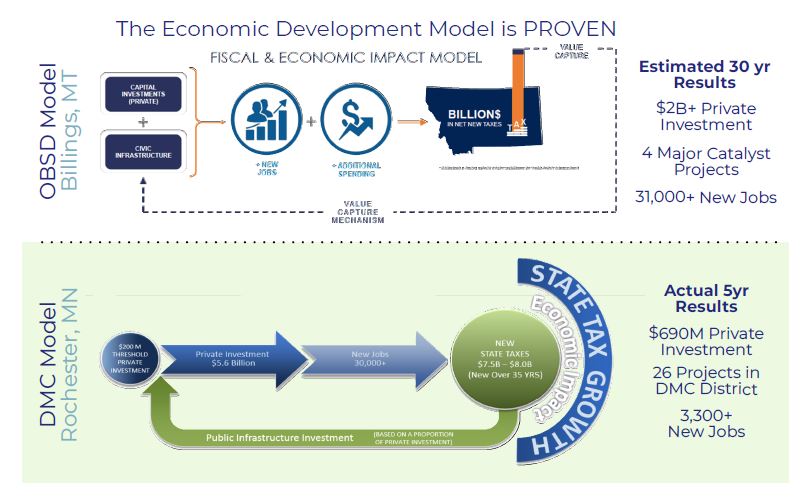 Public Safety
Billings' public safety issues will not resolve themselves. It will take an engaged community, working together to address our problems. Businesses have already stepped up in numerous ways, including hiring recovering addicts to decrease recidivism, investing in security measures, and even offering property as a canvas for public art to deter crime.
Businesses need the City to step up as well. That means adequately funding our police and fire services. According to a 2016 FBI data compilation on governing.com, Billings is short 28 police officers, relative to the averages of cities our size (see Public Safety graphic). With nine police beats covering Billings, that equates to three officers per beat. Wouldn't you feel safer knowing the Thin Blue Line was a little thicker in your neighborhood? If so, be sure to ask your candidates whether they will be supporting a safety mill levy in the upcoming year to pay for additional public safety in Billings. (https://www.governing.com/gov-data/safety-justice/police-officers-per-capita-rates-employment-for-city-departments.html)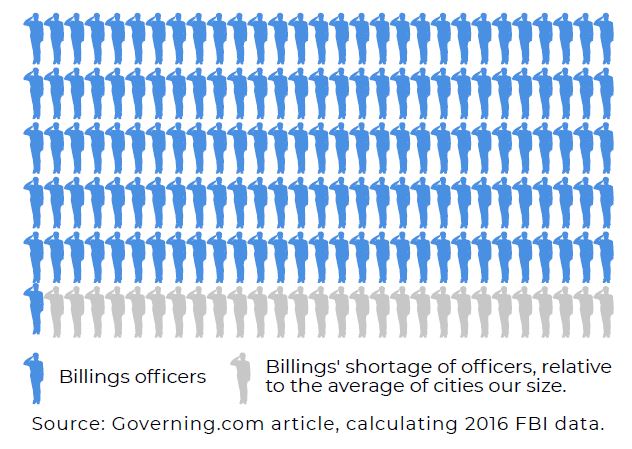 Workforce Issues
According to surveys of our business community, a majority would like to grow but cannot because of a lack of quality workforce. The Billings Chamber is supportive and thankful for Superintendent Upham's efforts to create a Career Pathways program, preparing students for careers as well as college. Additionally, we partner with BillingsWorks to connect students with valuable opportunities in our business community.
While those programs have seen initial success, the business community can't do it alone. Even if Billings can retain every high school graduate, keeping them in our workforce, an annual deficit of 2,221 job openings remains. We need people to relocate to Billings. Along with public safety and public education, the third factor families often consider when choosing where to live is public amenities: parks, trails, entertainment, recreation, etc.
It would be informative to ask your candidates: what policies and programs will you champion to ensure City Council is signaling to the next generation of workforce that they are better off in Billings?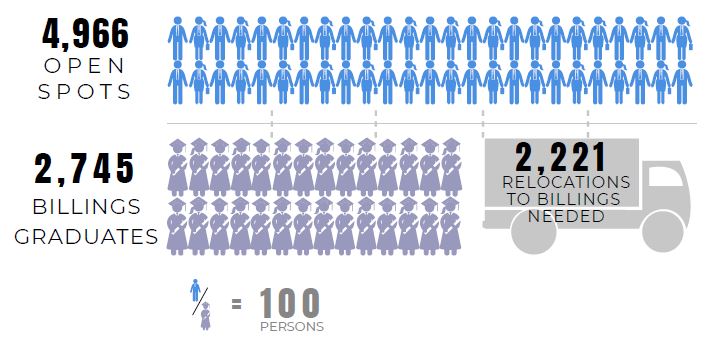 Business Friendly Candidates
Billings needs more business friendly candidates—those who support the Billings Chamber's mission to develop a strong business climate and quality of life that fosters prosperity. They are job creators, problem solvers, and community leaders.
The Billings Chamber will work to keep you informed on the candidates' positions. We encourage you to find your Ward, learn more about your candidates, and stay engaged throughout the election. Make sure to cast an informed ballot this election and together we can make Billings a better place for business.
Thank you to Montana State Fund for advertising in and supporting LiNK magazine.