The Hammes Company along with Allentown, Pennsylvania leaders were awarded the 2017-2018 Global Award for Excellence for their work on the Downtown Allentown (PA) Revitalization District. Hammes Company is the lead developer for the proposed One Big Sky Center developme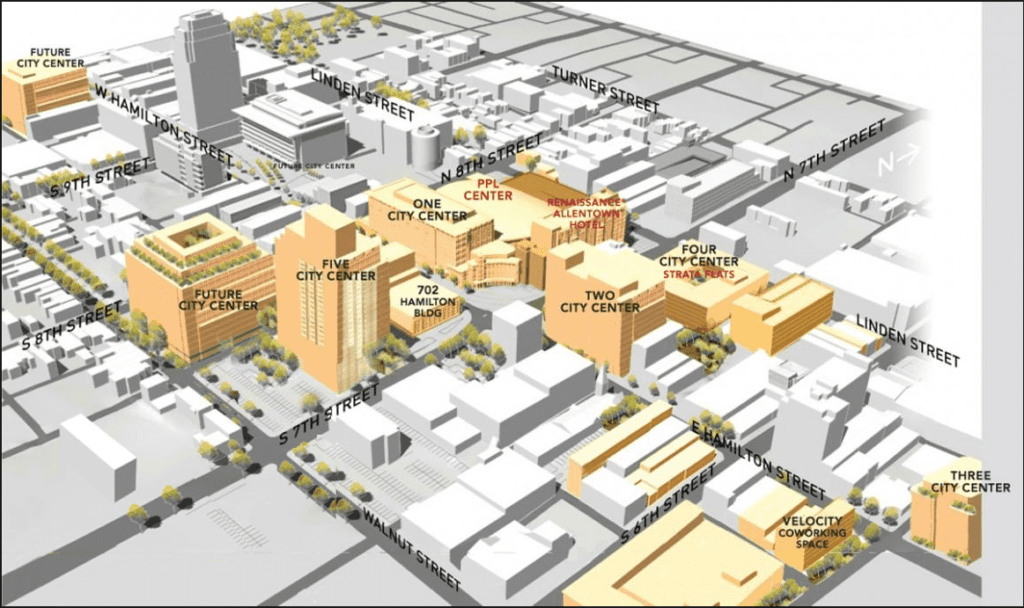 nt in Downtown Billings. The award was given by the Urban Land Institute whose mission is to "provide leadership in the responsible use of land and in creating and sustaining thriving communities worldwide."
The development in Allentown has been incredibly successful and is being considered as a model for what could be done in Billings.
"We're confident in the skills and the extensive resume Hammes Company brings to this project, and are even further encouraged by the global recognition their work is receiving," said Chamber President and CEO John Brewer. "Their partnership in developing a grand vision for downtown Billings has incredible potential to bring this transformational project to fruition."
Steve Arveschoug, Executive Director of Big Sky Economic Development said, "We look forward to our continued work with the Downtown Billings Partnership and other community leaders in support of defining a unique development opportunity for Downtown Billings. Like in Allentown, thoughtful, planned, development, with an experienced developer, can be transformational for a community."
You can access the full press release from Hammes Group here.