By Alyson Murnion, Visit Billings Leisure Sales, Marketing & Social Media Manager
Time for Holiday Fun!
There is always something to do in Billings, but the holidays can definitely be a fun time for locals and visitors alike! This year the month of December is packed with great offerings, so here are a few of our favorites!
December 1st, ArtWalk Downtown and Christmas Stroll. Two of my favorite things combined! Downtown Billings will be buzzing with great art, gift shopping and strolling through downtown businesses. Complete with eggnog, refreshments, photos with Santa, food trucks with plenty of hot cocoa and roasted nuts! You can also buy a Christmas tree near Skypoint! If this doesn't put you in the Holiday spirit then your nickname might be Ebenezer.
December 1st – 4th, The Polar Express comes to life at the Historic Billings Depot! A perfect family event that tells the story of the Polar Express through a children's theater production and a visit from a special someone. Rumor has it he wears all red and carries a bag full of toys!
The entire month of December the Moss Mansion is home to the self-guided Christmas tree tours from 1pm-4pm with some special extensions throughout the month. Christmas trees are decorated by local charities who show off their creative ingenuity across 15 trees in each room of the museum. Vote on your favorite and that charity could win a cash prize!
Weekends in December, a Celtic Christmas at NOVA Center For The Performing Arts. Another family friendly show that brings a Celtic flair to Billings with music and traditions of Ireland, Scotland, Wales and beyond! Jigs and reels aren't just for fishing!
Weekends in December, ZooLights. A crowd favorite for all. ZooMontana lights up the holidays with this drive through holiday light display! For those who want the "Horses Dashing through the Snow" experience try out one of the traditional horse drawn wagon rides with Elk River Outfitters as you experience ZooLights! The wagon seats 16 so you can bring a large group or enjoy the ride with others!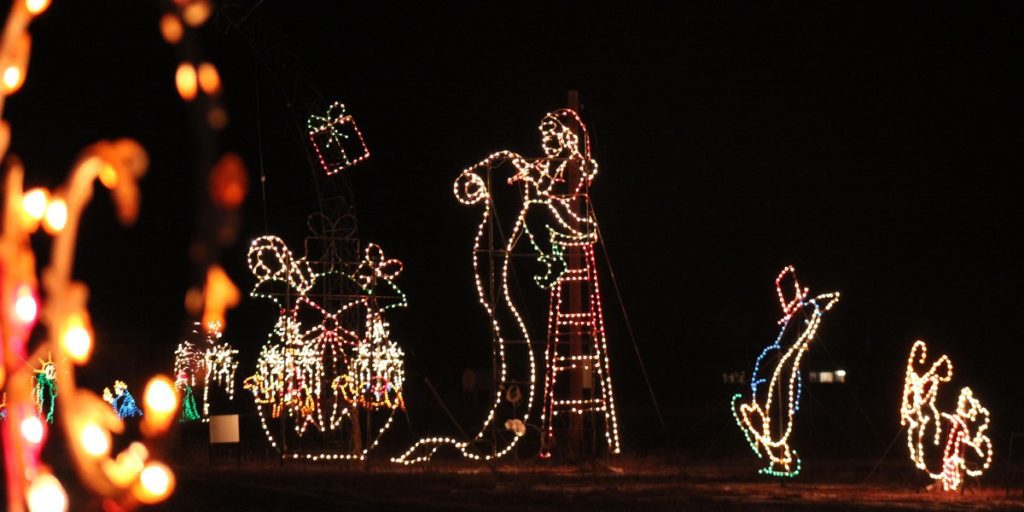 December 23rd, Chase Hawks Rodeo. A Cowboy Christmas of our own, when the roughstock and riders come to town for one night following the NFR in Las Vegas to raise money for a great charity and put on a great show at the Rimrock Auto Arena.
Strolling historic downtown Billings during the holiday season is a treat of its own. Whether you like your brews caffeinated of alcoholic, we have you covered. Check out our Coffee Map and Walkable Brewery Tour for your perfect fit!
Now that you know a few our favorites be sure to check out the calendar here for a complete list of events happening in December! You won't be disappointed, something happens every day here in Montana's Trailhead! Enjoy the Holiday Season!