By Kelly McCandless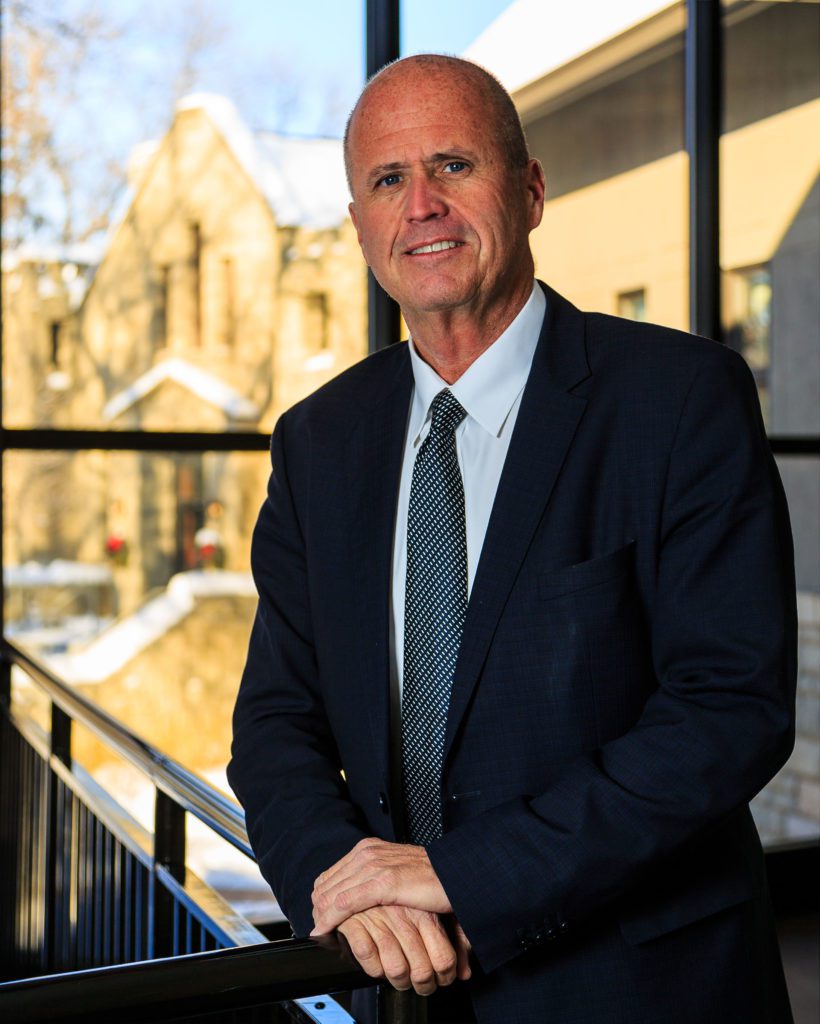 Dr. Robert J. Wilmouth is the President of Rocky Mountain College (RMC), a position he's held since January 2013. Previously, Dr. Wilmouth served as the Program Director for the Master of Physician Assistant Studies program at RMC. Prior to his career in higher education, Dr. Wilmouth held numerous leadership positions at Billings Clinic including Chief of Cardiac Services and Medical Director. Due to illness, he retired from practicing medicine in 2004, but his career in healthcare certainly shaped the leader he is today.
"I grew up, so to speak, in teaching hospitals," explains Wilmouth. "Hospital hierarchy requires you to teach the people coming up behind you, so it really becomes part of who you are as a professional." He continued, noting that as a practicing physician at Billings Clinic, he worked with students, then joined the Institute for Healthcare Improvement where he traveled the country teaching. Ultimately, that led him to the Physician Assistant program at Rocky, where he refers to his experience as "extremely gratifying and one of the most enjoyable times in my career."
According to one of his nominators, Tyler Wiltgen, Dr. Wilmouth "has taken RMC to the next level through his tireless pursuit of 'getting better at everything we do.'"  Wiltgen credits Dr. Wilmouth with leading the charge to raise funds and construct the brand new Dr. Charles Morledge Science Center, outfitting Herb Klindt Field with lights and artificial turf, and as the champion of providing RMC students with the best possible educational experience. "His leadership helped the College open it first ever doctorate program, in Occupational Therapy," Wiltgen continued. "He has laid the groundwork for expansion of the College's Physician Assistant Masters program as well."
Dr. Wilmouth earned his Bachelors of Arts degree from the University of Notre Dame in psychology and pre-professional studies. Following college, he worked as a marketing representative for the IBM Corporation in the financial branch in Chicago, Illinois. During this time, he also served as a commissioned officer in the Army Reserves Medical Corps. After receiving his doctor of medicine degree from the University of Illinois, he was a surgical resident at the University of Colorado and finished with a two-year fellowship in cardiothoracic surgery at New York University (where his love for the New York Jets and the Yankees was solidified). He moved to Billings in 1991 and joined Billings Clinic as a cardiothoracic and vascular surgeon and became an adjunct professor for the RMC Physician Assistant Studies program.
Dr. Wilmouth holds certifications from the American College of Surgeons, the National Board of Medical Examiners, the American Heart Association, the American Board of Surgery, and the American Board of Thoracic Surgery. He has also devoted time to numerous organizations and committees, including Mountain-Pacific Quality Health Foundation, Cambridge Health Resources, American Medical Director Association, Montana Medical Association, and Society of Thoracic Surgeons.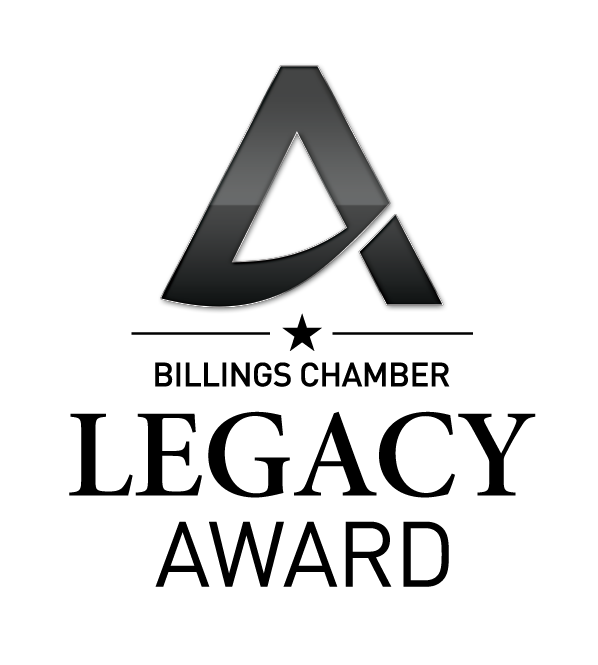 In his time at RMC, Wiltgen recognizes Dr. Wilmouth's efforts in establishing the College as a true community partner, through his service on the Yellowstone Boys and Girls Ranch, Riverstone Health Foundation, Billings Symphony, and Big Sky Economic Development Boards. According to Wiltgen, "Dr. Wilmouth's unofficial personal motto is that 'we show up to everything,' and he truly believes that Rocky must be integrated in the community to be successful."
As an active community partner, Dr. Wilmouth is a well-respected team player, always inviting others to the table and eager to combine efforts toward favorable outcomes and progress. Despite this, he is quick to admit that leadership does not come easily to him. "I do find leadership exceptionally difficult, it's the hardest thing I've ever done. More difficult than heart surgery," he concedes. "But when you have the honor of representing an institution like Rocky Mountain College, you have to show up. You have to want the best community possible."
Dr. Wilmouth's leadership approach is to put tireless effort into thinking critically; to work as if you're getting everything ready for the next person to lead; to bring his curiosity, his drive and his empathy and to focus on the big picture. "I was trained all my life to stay educated and curious, and I've learned that 90% of life is showing up. I truly believe that if we're all in this together, we're going to be ok," he says.
Dr. Wilmouth is married to Liz, who has a master's of science in nursing and has recently retired from the position of Senior Development Director at the Billings Clinic Foundation. They have two daughters, Katie and Maggie and their first grandchild, Kennedy. "I have a wonderful family," Wilmouth explained. "They really are the best part."
When asked what advice he would offer to fellow leaders, Dr. Wilmouth is humble. "What I do is basic. I am committed to trying every day to get better at what I do, and am never complacent enough to think I've got it all figured out. And I remember that really none of this is about me, it's about the bigger picture. We're all in this together."
Dr. Wilmouth will be honored at the upcoming Chamber Annual Meeting on September 10th, 2020.  Click here to learn more about attending this event.