The 2020 Census is critical for Montana because it determines the state's share of federal funding over the next decade, provides accurate data for future planning, shapes local voting districts and determines whether Montana will get another representative in Congress.
Responding to the 2020 Census is quick, easy, safe, and important. It takes just 10 minutes to answer nine simple questions that will affect your community for the next 10 years.
Funding  
For every Montana resident counted, the Census estimates the state will receive nearly $20,000 per person in federal funding over the next decade. In all, Montana receives more than $2 billion each year as a result of Census data. These are dollars for medical assistance, educational programs, need-based support, infrastructure, highway planning and over 300 other programs. Spending just a few minutes to complete your Census form will help ensure Montana gets its fair share of federal funding.
Apportionment and Redistricting
Census data is used to define legislative districts, establish school districts and guide decision making in many other functional areas of government. As mandated by the U.S. Constitution, the Decennial Census is used to apportion seats in the U.S. House of Representatives. Montana is one of the states on the cusp of gaining a new congressperson so getting a complete count is more important than ever.
Data
Census data is used to inform community decisions. Think of it like a snapshot of who we are as a community every decade. Data about changes in each area are crucial to many planning decisions, such as where to provide services for seniors, where to build new roads and schools and where to locate job training centers. Census data is also used by organizations to obtain grant funding for key programs helping Montanans.
Census Safety and Confidentiality
Your responses to the 2020 Census are safe, secure, and protected by federal law. Your answers are confidential and cannot be shared with government, law enforcement agencies, or landlords. The Census Bureau can only use your answers to produce statistics, they cannot be used against you in any way.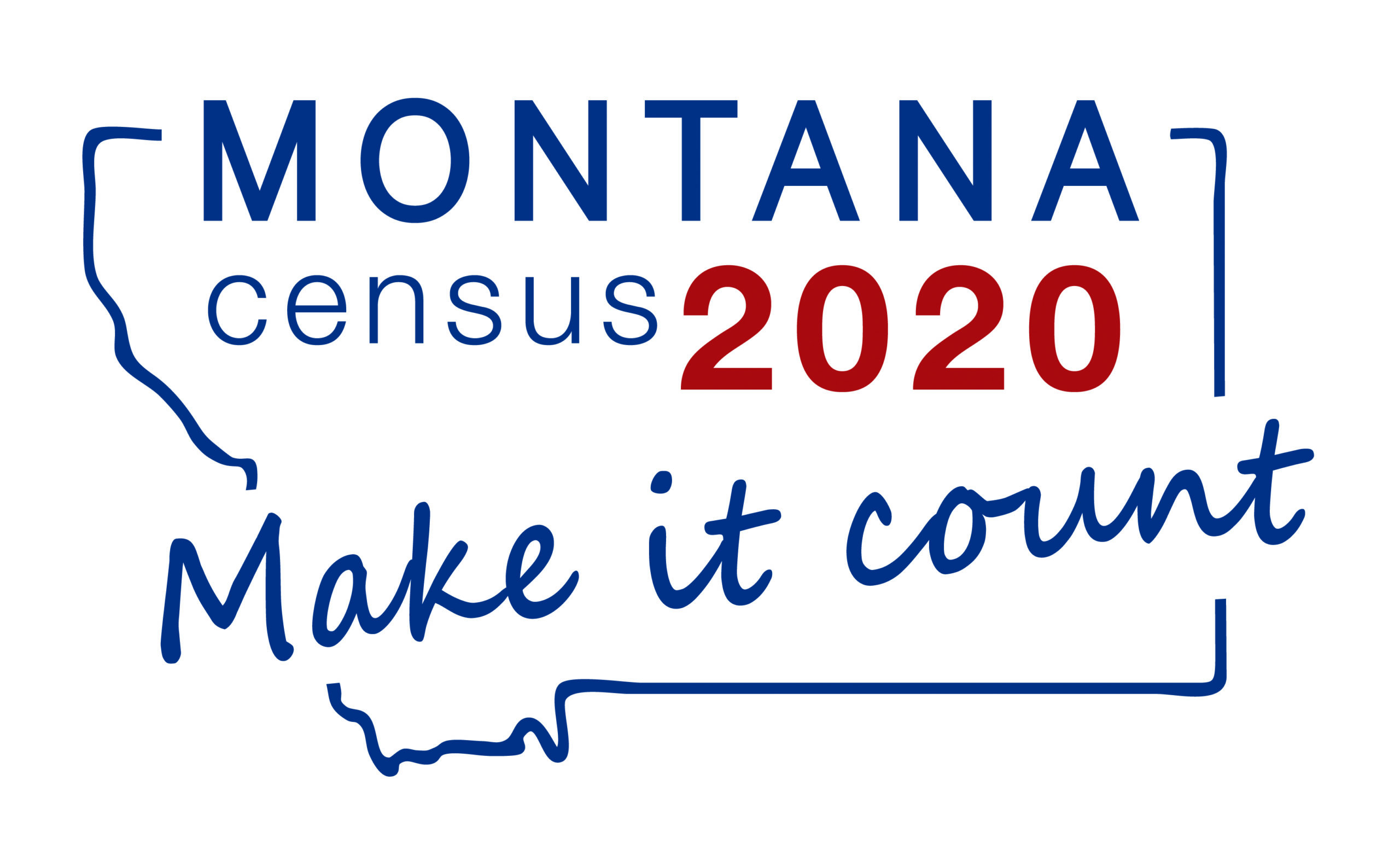 When Can I Respond to the 2020 Census
In mid-March, every household in America will receive a notice by mail to complete the Census online, by phone, or by mail. In May, the U.S. Census Bureau will begin following up in person with households that have yet to self-respond.
What Can You Do to Help Ensure a Complete Count for Montana?
Stay up to date with Montana 2020 Census at CENSUS.MT.GOV
Promote discussion about the 2020 Census and emphasize the benefits of participation and reassure your community that their answers are safe, confidential and protected by federal law.
Sign up for the weekly Montana 2020 Census Newsletter. Include content from our newsletter in communication that you have with customers, family, friends, and your community.
Check the CENSUS.MT.GOV "resources section" for flyers, videos, social media images, and other promotional material you can distribute or request printed material from the state.
Share content from @MontanaCensus2020 Facebook page on your social media channels.
Join our Bi-weekly Census Webinar to hear the latest updates from the state complete count committee.
RESPOND TO THE CENSUS IN MARCH!