Fast, And Not Too Furious
Now that we're a few weeks into the Legislative Session, the question often arises, "How's it going in Helena?" I pause and think of quoting a favorite tragic hero, trekking toward the Gap of Rohan: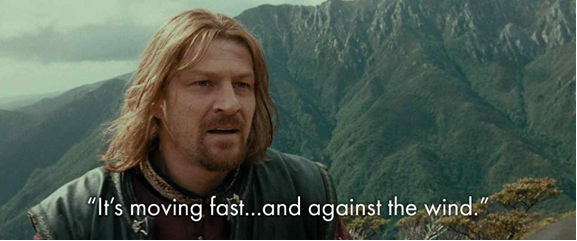 Over 550 bills have been introduced so far—almost 200 more than this time during the 2021 Legislative Session which was an exceptionally busy session with 1,313 bill introductions.
| | | |
| --- | --- | --- |
| Session Year | Bills Introduced | Draft Bill Requests |
| 2003 | 1,360 | 2,208 |
| 2005 | 1,441 | 2,381 |
| 2007 | 1,526 | 2,581 |
| 2009 | 1,316 | 2,369 |
| 2011 | 1,179 | 2,246 |
| 2013 | 1,201 | 2,218 |
| 2015 | 1,187 | 2,471 |
| 2017 | 1,188 | 2,611 |
| 2019 | 1,309 | 3,325 |
| 2021 | 1,313 | 3,367 |
| 2023 | 563 (as of 1/22) | 4,574 (as of 1/22) |
With more than 4,500 bill draft requests in, this session is on pace to introduce more legislation than 2021 and has the potential to eclipse 2007 as the session with the most bills introduced in the last 20 years. Legislators are limited, however, by how much the state's bill drafters (legislative staffers who actually write the new laws) can take on. Judging by the current trend line of bill introductions, and considering General Bills (not Revenue, Appropriation, or Referenda Bills) cannot be introduced after February 23rd, I'd be surprised if this session surpasses 2007 for the most introduced bills.
Even if this session isn't record-breaking in that respect, it is still extremely busy. If you're looking for tools to help you keep up, our Data Dashboard is tracking a few session statistics. You can also find out:
Which local legislator has the most bills introduced and how many bills our local delegation is working on? Granted, this isn't an entirely fair comparison as a few legislators are carrying bills such as SR 43, "Confirm governor's appointees for the board of housing." These bills aren't proposing changes to the law, but are necessary to conducting government business.
The number of bill hearings in various policy committees. Curious what the legislature is spending most of its time debating? Other than the budget, the House and Senate Business & Labor Committees are racking up the most hearings so far.
(Click on graphic for interactive dashboard)
We intend to keep this dashboard updated throughout the session, possibly adding more information as the session progresses. If you've got ideas on stats you'd like to see, please don't hesitate to reach out with your suggestion.
---
Working for You
Senate Bill 145
Local distribution of lodging tax revenue
Sen. Keith Regier (R)
SD 3
Billings Chamber: OPPOSES
This bill redirects funding from the Department of Commerce and the General Fund to go toward property tax relief. As is often the case, policy makers propose ideas to re-divide the same metaphorical pie, robbing Peter to pay Paul, as the saying goes. In this case, diverting money from Dept. of Commerce that funds tourism grants and programs may lead to a reduction in tax collections, which the sponsor wants to go toward property tax relief. If the bill solely redirected funds from General Fund, the Chamber would have no concerns. The bill was heard in (S) Tax on Wednesday, January 18th.
House Bill 245
Revise credit for trades education and training
Rep. Sue Vinton (R)HD 56
Billings Chamber: SUPPORTS
This bill builds on the success of the Montana Trades Education and Training Tax Credit, established last legislative session, which offers a credit for 50% of an employee's education, up to $2,000 annually. HB 245 expands the number of occupations and industries that qualify for the tax credit. The Department of Labor estimates the current credit covers 38,000 employees. The expansion offered by HB 245 would include an additional 31,130 employees. This is a great program for getting our workforce additional education. The bill will be heard in (H) Appropriations on Monday at 3:00 p.m.
---
Legislative Videoconferences
Noon – 1:00pm
January 19th
*February 2nd*: Billings REALTORS
February 16th: Big Sky EDA
March 2nd: Downtown Billings
March 16th
March 30th
April 13th
Videoconference sessions will be held in the Liberal Arts Building, Room 208 at the MSU Billings campus, where individuals will have the opportunity to hear from, and ask questions of, our local legislators. There is a limit of 25 people for each in-person session and a box lunch will be provided for those who RSVP. Come and hear from our local legislators about what is happening in Helena and give your feedback. Thanks to MSU Billings and our sponsors: Billings Association of REALTORS, Big Sky Economic Development, Downtown Billings Alliance, and the newly-certified LEED Gold, City of Billings.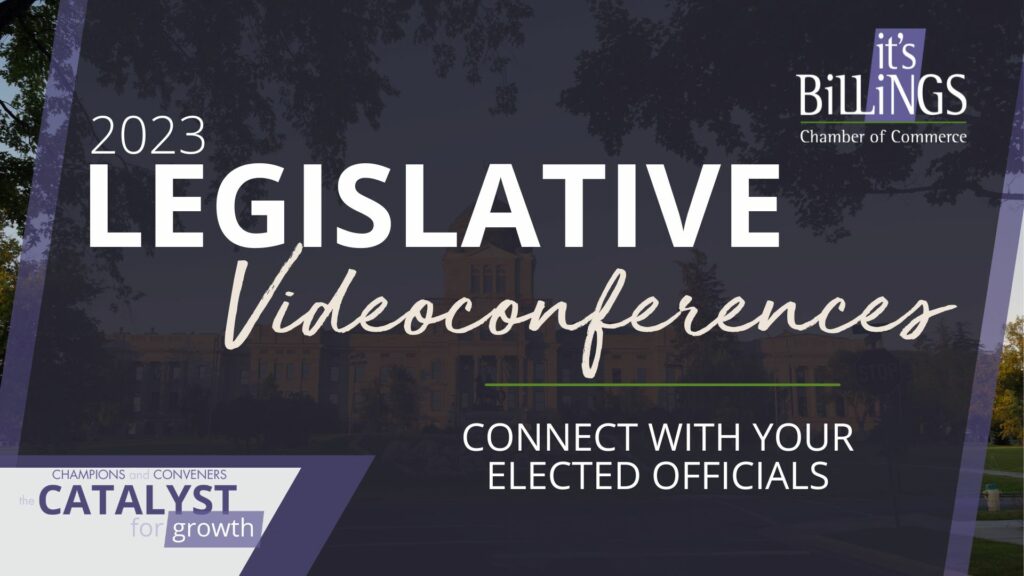 Virtual Testimony Makes It Easy
You will be able to select from the bills scheduled for the next 3 days.
By 5PM the day before the hearing, you will be able to submit your written testimony, write a brief message, or request a Zoom link to testify in the bill hearing.
Fill out the form with the pertinent details and submit. You will receive an email confirmation.
You do not have to testify in order to submit written comments. Written comments received by the deadline will be distributed to all committee members. However, if you request a Zoom link, we request that you write a brief message in the event of technical difficulties so that your name will be entered into the record.
If you wish to submit written testimony after the 5PM deadline please call the Information Desk at (406) 444-4800 for assistance​.
Rules of decorum must be followed and the Presiding Officer will call on you when it is your turn to speak. Follow the Zoom directions and raise your hand to let the Remote Committee Coordinator know when you want to speak. We will not assume that because you requested the Zoom link that you automatically want to testify. There may be limits placed on how many people are allowed to testify remotely on each bill.
---
Additional Resources
---
Business Advocacy Sponsors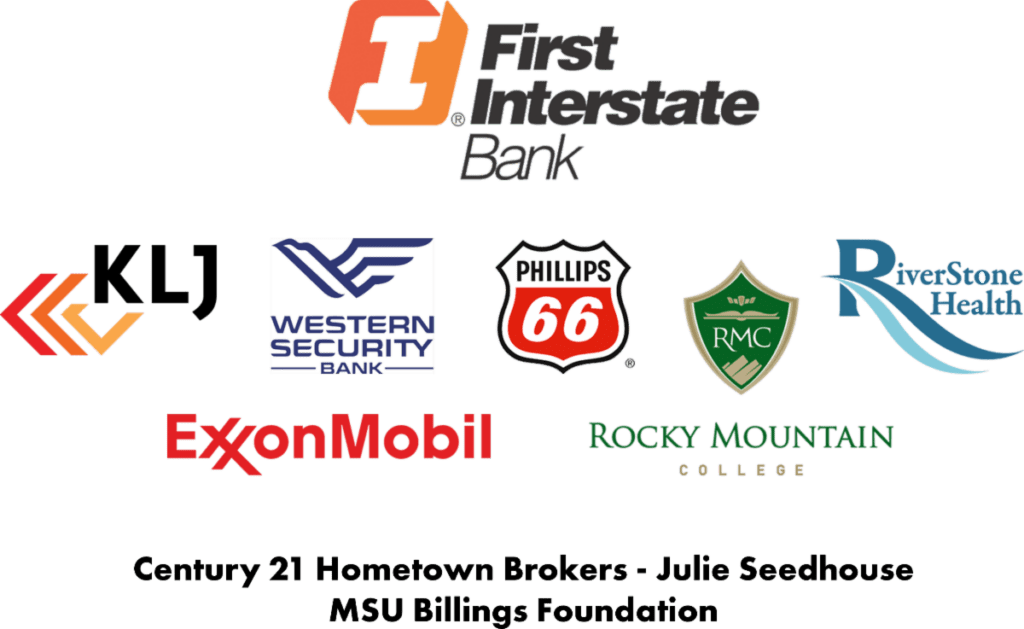 ---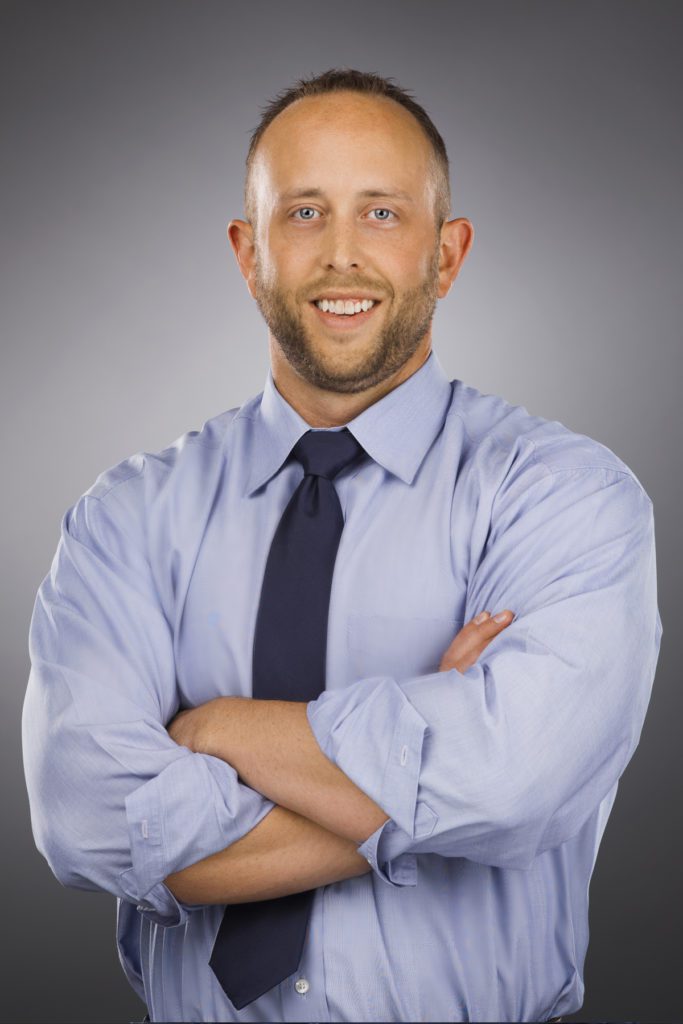 Please don't hesitate to reach out to the Billings Chamber's Business Advocacy Director, Dan Brooks with questions, comments, or just want to chat about the legislature.

Email Dan at daniel@billingschamber.com