Improve Voter Information, Don't Limit the Local Process
Three bills are coming up this week that terminate, or increase requirements for, voter-approved mill levies and bonds. The first is SB 251, which establishes a termination date for all mill levies except core services such as public safety, schools, essential infrastructure, etc. It would sunset all parks, library, mental health, transit, and other levies on December 31, 2027, requiring all of them to be reapproved prior to termination.
The other bills (SB 291 & SB 292) create a formulaic threshold for mill levy and bond elections, requiring a turnout of at least 40% for the election to be considered approved, assuming a simple majority favorable vote. In the event that turnout is between 30% and 40%, a 60% favorable vote is required to approve the bond. In the instances where turnout is less than 30%, the vote is considered rejected.
Most can agree that property owners bear a substantial burden and often feel fatigued by the additional tax increase votes they face. Although these bills are well intentioned—attempting to stem increased tax pressure on property owners—we think they go about it the wrong way.
Currently, a ballot must include the purpose for the additional money, the amount of money or number of mills imposed, the duration or permanence of the levy, and the impact to homes valued at $100,000 and $200,000. Including the $100,000 impact estimate makes sense because everyone can calculate a general estimate of their individual impact regardless of home value. But the $200,000 impact estimate, which used to be much closer to the median home value, doesn't make sense anymore.
It's important for voters to understand how the typical homeowner will be impacted. My voting decision shouldn't simply come down to whether I can personally afford a tax increase. I should also consider how it impacts my fellow citizens and listing the impact to a median home could help. Rather than limiting the local election process, legislators could require ballots include the impact to median homeowners, rather than a $200,000 home, which has little relevance in 2023.
Much of the growth in local government taxes is due to voter-approved levies. We've decided to do it to ourselves! Just like everything else in life, it's hard to keep track of it all. (Insert Rocket Money pop-up window) Unlike the handy app that reminds you of subscriptions you've forgotten about, voters see new tax increase proposals and must rely on imperfect memory to recall how often they've voted on tax increases in the past. After all, none of us are like Elrond, Lord of Rivendell, with the memory of millennia past.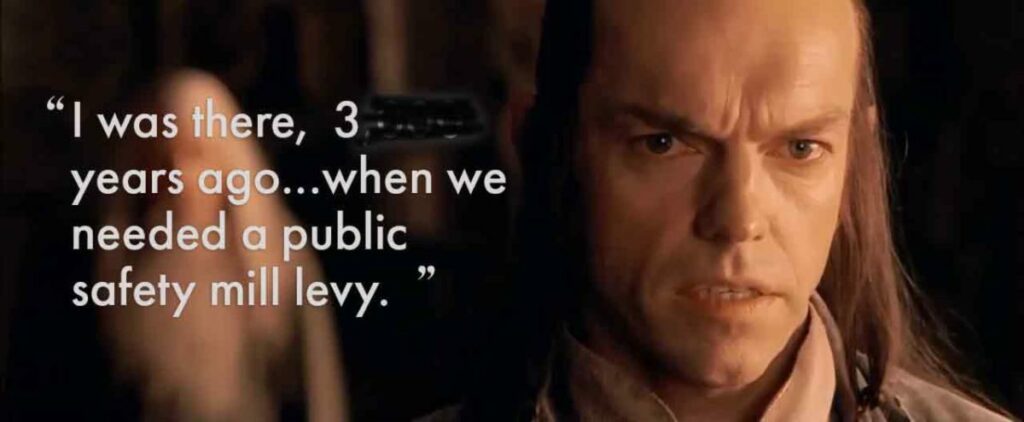 Another option for providing voters better context to cast a vote, instead of limiting the local election process, would be requiring ballot language to include a reminder of voter-approved tax increases in the last 10 years and the impacts on the $100,000 home. For instance, Billings will likely be putting forward a parks mill levy question to voters later this year (thanks in part to the 2021 Legislature passing a bill that sunset Park District 1). To help give voters a better picture of recent locally approved tax increases, the ballot language could also include:
2021 Public Safety Mill Levy: (current impact on $100k house)
2020 Public Safety Mill Levy: (current impact on $100k house)
Voters would have a better idea of how often they've increased, or NOT increased, taxes over the years. Part of the appeal with our recent public safety mill levies was that the last successful public safety mill levy prior to 2020 was in 2004. It was good information and context for voters to have.
Ultimately, we believe our local election system works fine. If the state feels the need to improve it, we think requiring more information and context for voters is a better route than limiting the local process.
---
Working for You
Senate Bill 269
Consumer protections in litigation financing
Sen. Greg Hertz (R)
SD 6
Billings Chamber: SUPPORTS
This bill provides thoughtful reforms to protect consumers from potential predatory practices in third party litigation financing (TPLF) and increases transparency. TPLF is a relatively new and unregulated practice where hedge funds and other wealthy entities invest in the outcome of court cases. This bill shines a light on TPLF by requiring TPLFs to register, limiting interest rates charged to plaintiffs, requiring disclosure to all parties of TPLF involvement, and capping TPLF's share of winnings from plaintiffs. The bill will be heard in (S) Business, Labor, and Econ Affairs on Tuesday at 8:30 am.
---
Senate Bill 251
Senate Bill 251
Sunset or reapprove existing voter-approved property tax levies
Sen. Greg Hertz (R)
SD 6
Billings Chamber: OPPOSES
This bill appropriates funding for local gov. infrastructure projects through a grant process administered by the Department of Commerce. The $265 million total will be divided among counties proportionally, with Yellowstone County eligible to receive $38.6 million. Eligible uses of the funds include maintenance and repair of: potable water systems, fire suppression systems, sewer systems, streets, roads, bridges, landfills, street lights, and public grounds and buildings. The bill has bipartisan support from 10 Billings-area lawmakers and will be heard Monday at 3:00pm in (H) Appropriations.
---
Legislative Videoconferences
Noon – 1:00pm
January 19th
February 2nd: Billings REALTORS
March 2nd: Downtown Billings
March 16th
March 30th
April 13th
Videoconference sessions will be held in the Liberal Arts Building, Room 208 at the MSU Billings campus, where individuals will have the opportunity to hear from, and ask questions of, our local legislators. There is a limit of 25 people for each in-person session and a box lunch will be provided for those who RSVP. Come and hear from our local legislators about what is happening in Helena and give your feedback. Thanks to MSU Billings and our sponsors: Billings Association of REALTORS, Big Sky Economic Development, Downtown Billings Alliance, and the newly-certified LEED Gold, City of Billings.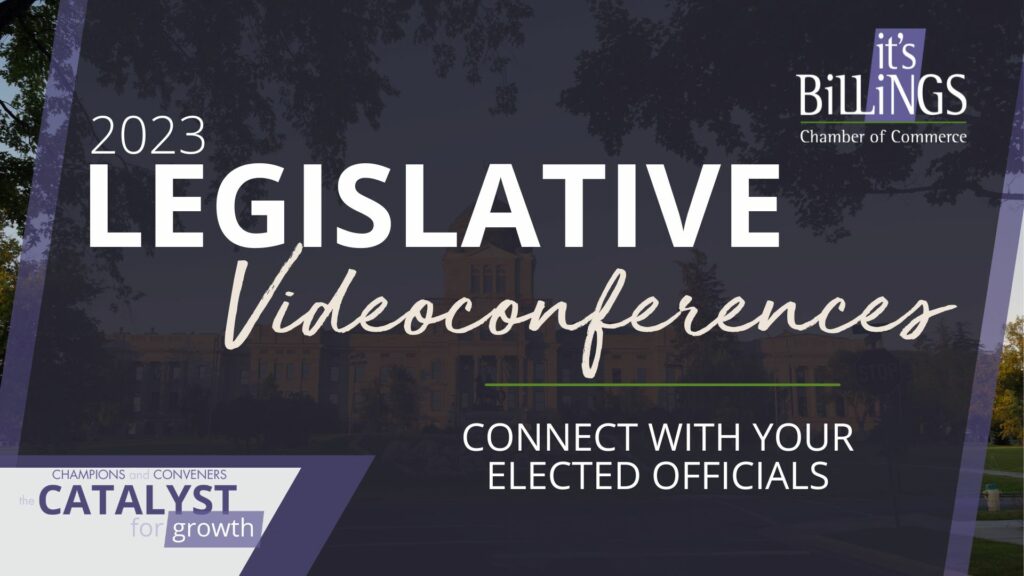 Virtual Testimony Makes It Easy
You will be able to select from the bills scheduled for the next 3 days.
By 5PM the day before the hearing, you will be able to submit your written testimony, write a brief message, or request a Zoom link to testify in the bill hearing.
Fill out the form with the pertinent details and submit. You will receive an email confirmation.
You do not have to testify in order to submit written comments. Written comments received by the deadline will be distributed to all committee members. However, if you request a Zoom link, we request that you write a brief message in the event of technical difficulties so that your name will be entered into the record.
If you wish to submit written testimony after the 5PM deadline, please call the Information Desk at (406) 444-4800 for assistance​.
Rules of decorum must be followed and the Presiding Officer will call on you when it is your turn to speak. Follow the Zoom directions and raise your hand to let the Remote Committee Coordinator know when you want to speak. We will not assume that because you requested the Zoom link that you automatically want to testify. There may be limits placed on how many people are allowed to testify remotely on each bill.
---
Additional Resources
---
Business Advocacy Sponsors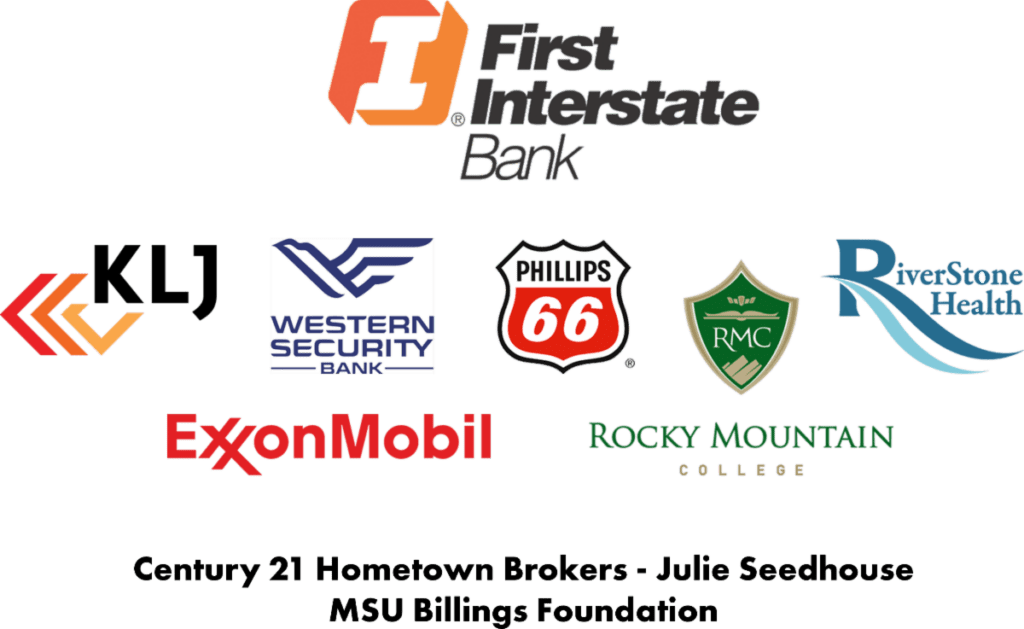 ---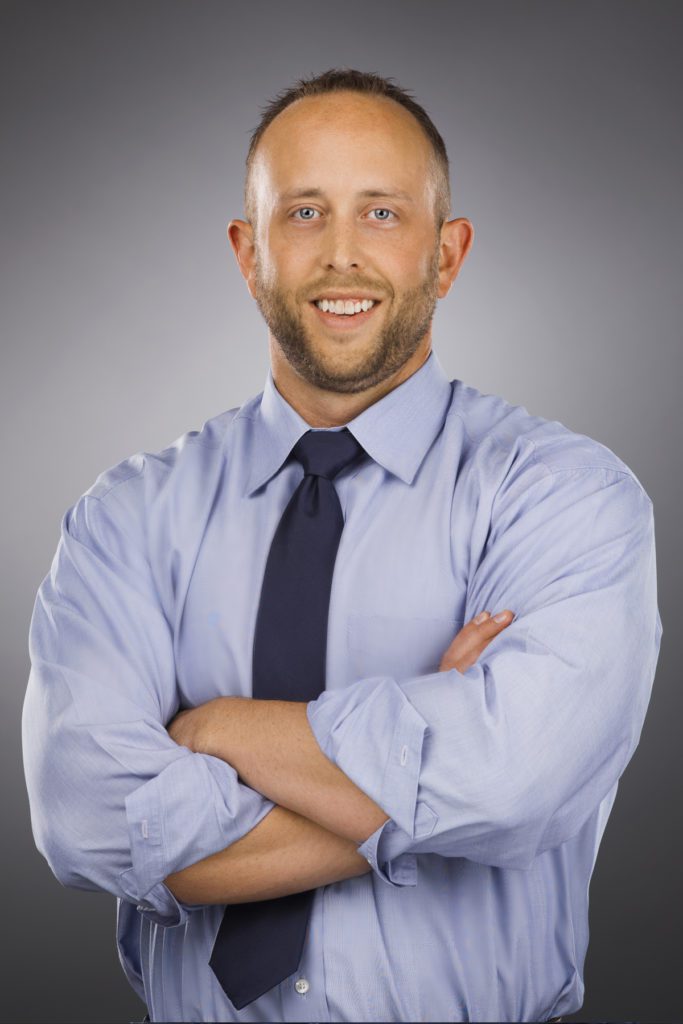 Please don't hesitate to reach out to the Billings Chamber's Business Advocacy Director, Dan Brooks with questions, comments, or just want to chat about the legislature.

Email Dan at daniel@billingschamber.com