BY ALEX TYSON, EXECUTIVE DIRECTOR, VISIT BILLINGS
The pandemic is a crisis negatively impacting many aspects of the overall economy. Two of the hardest hit are undoubtedly the hospitality and tourism industries. However, first and foremost, our communities are facing a health crisis. And, as Visit Billings continues to support visitors to Yellowstone County for leisure, personal and professional business purposes, we have a responsibility to keep an economic churn going while still promoting safe practices. Communicating safety messaging to visitors or potential visitors is a crucial role Visit Billings staff and partners are currently playing.
Billings is the epicenter of commerce for our region. From healthcare, retail, and agriculture to our financial institutions, education, and energy— people travel to Billings for all sorts of reasons. They need to be able to access Billings' businesses, and conversely, Billings' business owners need to keep their doors open. It is an important, reciprocal role for the community to play. Continuing to accommodate visitors and travelers is important on many levels. However, making sure people understand how to responsibly travel to Billings and which guidelines and directives are in effect to protect public health is the goal of dedicated CARES Act Grant funds dispersed to Visit Billings by the State of Montana.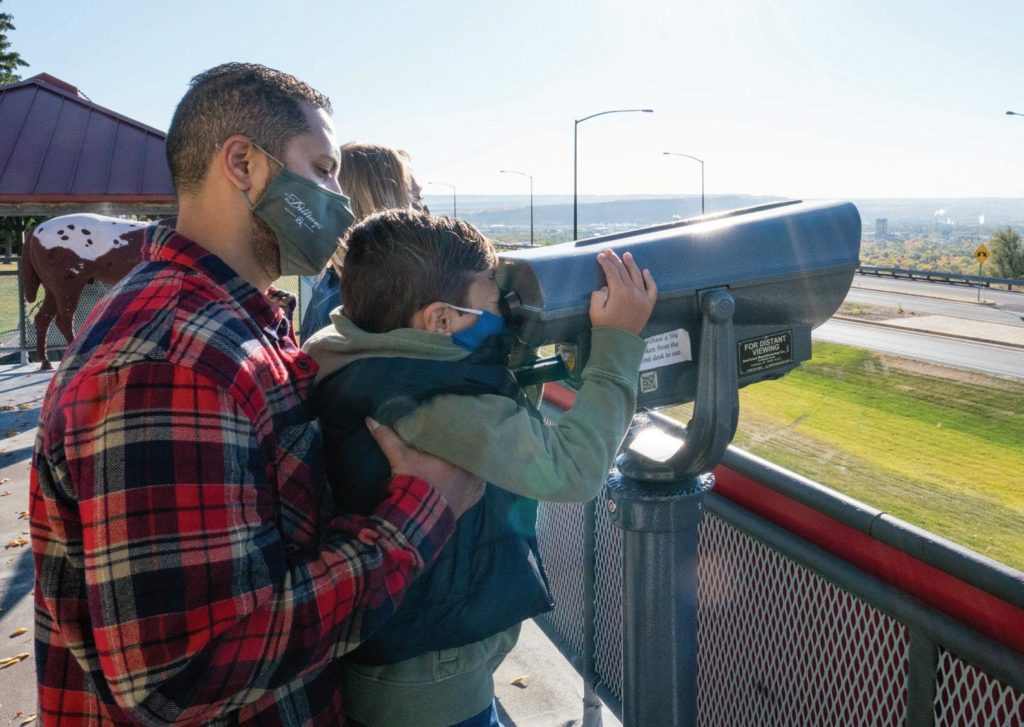 MONTANA AWARE
The Montana Aware campaign, which originated from the Montana Department of Commerce's Office of Tourism and Business Development (MOTBD) offers Montana's tourism marketing organizations like Visit Southeast Montana and Visit Billings toolkits to help promote a variety of responsible and respectful travel behaviors during the global pandemic. These toolkits are shared with communities across the region using CARES Act funding managed by tourism organizations in Montana.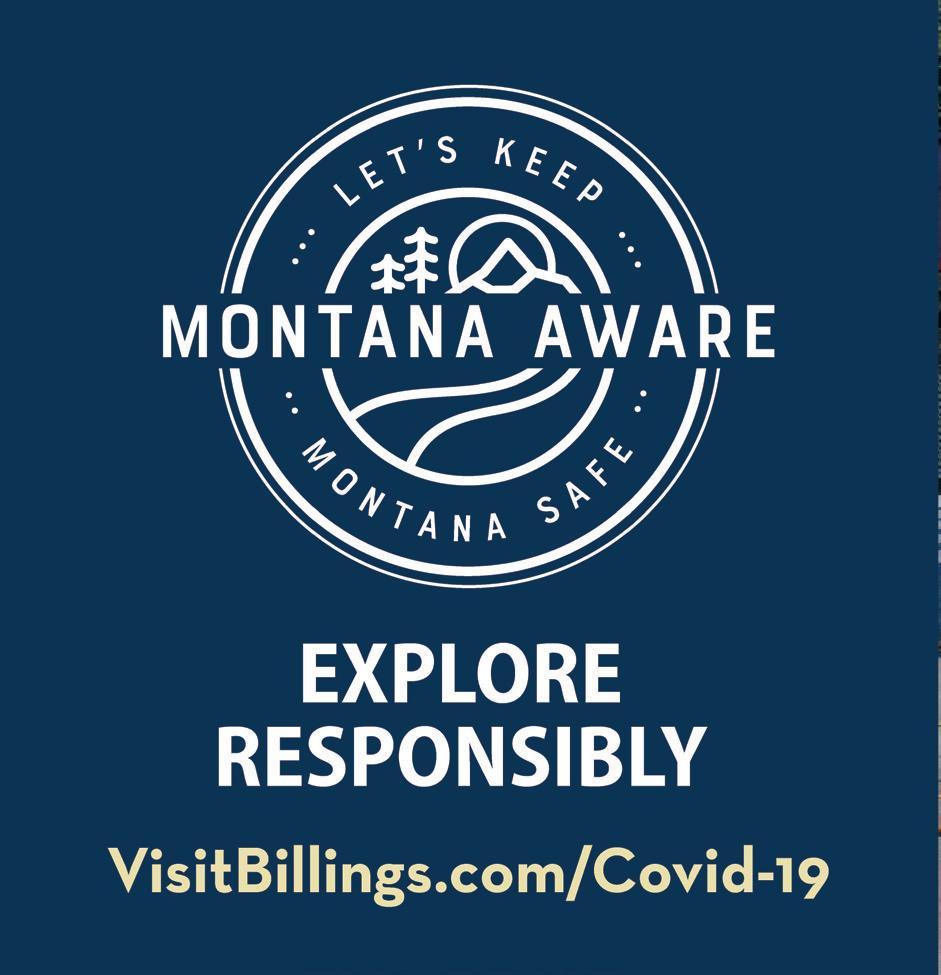 The Montana Aware program encourages Montana's tourism partners and local businesses to use print and digital campaigns, radio, television, billboards, as well as flyers, posters, social media messages, customer emails and business websites to help inform patrons about safety guidelines for travel. With several waves of messaging, the overall goal is to remind visitors to take their health and safety, and that of the community, into consideration when visiting.
The first wave of messaging in late summer encouraged visitors to put safety first and adventure second. The second, and current wave, focuses on exploring the community responsibly, and a third and final wave of messaging is due in the coming weeks and will offer a similar strategy.
Look for the "Shop Responsibly" safety components that include "know before you go" messages like:
Wear your mask, Watch your distance, Wash your hands, and Stay home if you are sick.
These messages, along with efforts to ensure visitors know that Billings is open for business, are helping main street businesses keep their doors open today and in the future.
KEEP OUR SCHOOL DOORS OPEN
The CARES Act funds have also allowed Visit Billings to help a grassroots committee expand its efforts to help keep area youth in the classroom. The Do Your Part—Keep Our School Doors Open campaign encourages people who may not see the bigger picture, taking into account how playing a positive role in keeping Yellowstone County COVID-19 cases low can help the community thrive as a whole.
The Education Foundation for Billings Public Schools and members of its Board of Directors organized this campaign with Rocky Mountain College, MSU Billings, Billings Public Schools, and Billings Catholic Schools. Together with volunteers, local businesses like Jana Graham Photography and Kinetic Marketing, and major partners like OrthoMontana, Billings Clinic, St. Vincent Healthcare, and RiverStone Health, are supporting this campaign focusing on residents and visitors doing their part to keep our school doors open. Coming out of Phase I last spring, the importance of having students in classrooms and not learning remotely was evident. With students in school, there is a direct positive impact on the economy and workforce, community stability in regard to crime, alcohol/drug abuse, and partner family assault, as well as the social, emotional, and physical well-being of students. This campaign focuses on the three W's to encourage visitors and residents to be proactive in protecting public health.
So, from banners and masks at local school activities and events to digital campaigns, billboards and storefront posters, Montana Aware safety messaging strategies offer a multi-layered approach to support businesses and the economy, which will ultimately help keep Billings open and safe for all. The mission of Visit Billings is to generate room nights for lodging facilities in the city of Billings by effectively marketing our region as a preferred travel destination.
The mission of Visit Billings is to generate room nights for lodging facilities in the city of Billings by effectively marketing our region as a preferred travel destination.
Visit Billings is managed by the Billings Chamber of Commerce. VisitBillings.com

DECEMBER 2020 – FEBRUARY 2021 | LiNK BUSINESS QUARTERLY 11