Construction of the NorthWestern Energy gas-fired power plant in Laurel will resume after Judge Michael Moses lifted the stay he issued in April, which stopped construction. Thanks to legislation passed in Helena—supported by the Billings Chamber of Commerce—the approximately $250 million facility is estimated to generate 175 megawatts of power by 2024.
With the transition to renewable power, more on-demand energy sources are necessary to provide reliable base load power when intermittent renewables cannot. The 18 reciprocating internal combustion engines at the Laurel plant will allow the flexible delivery of power when renewables, which make up a majority of NorthWestern's Montana energy portfolio (see graphic below), are insufficient during hot summers and cold winters. Be sure to check out NorthWestern Energy's hourly power tracker to see the most up-to-date data on where our power is coming from.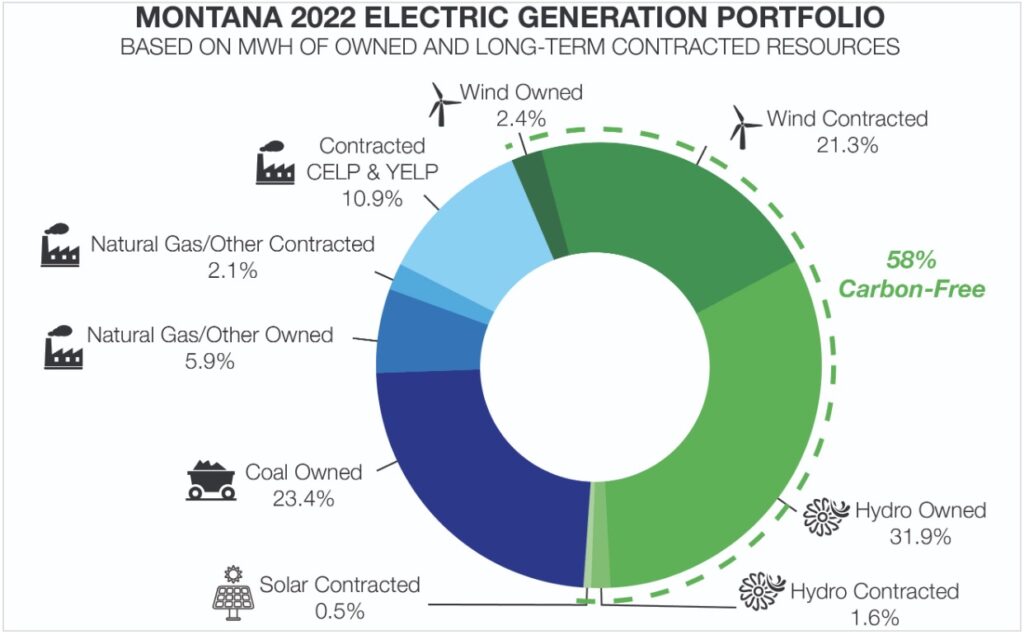 The Billings Chamber is pleased to hear that construction of the Laurel plant will resume. Our businesses rely on consistent and affordable power. Read more in this article by the Billings Gazette.