The following information is provided by the City of Billings in an effort to educate and prepare Billings residents and visitors to our city during the Yellowstone International Air Show, August 12-13, 2023.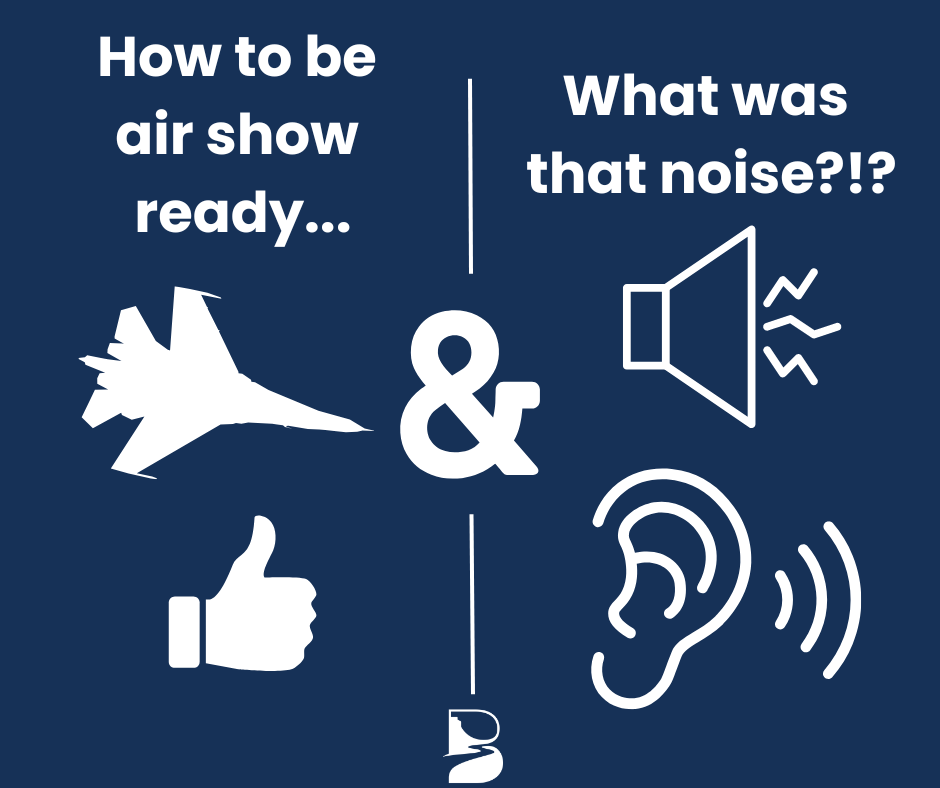 You've likely already noticed increased air traffic this week as planes arrive in Billings for the #YellowstoneInternationalAirShow. We can expect to hear these sounds more frequently as practice takes place on Thursday and Friday, and again during the show on Saturday and Sunday.
The show also includes #pyrotechnics , so brace yourselves to hear a few loud booms when the show gets started on Saturday and Sunday at 11 a.m., then again later in the show. Please tell friends and family living near the airport this is part of the show so they can prepare and know they don't need to call 911.
Below is a map so #YIAS attendees know what to expect when they arrive.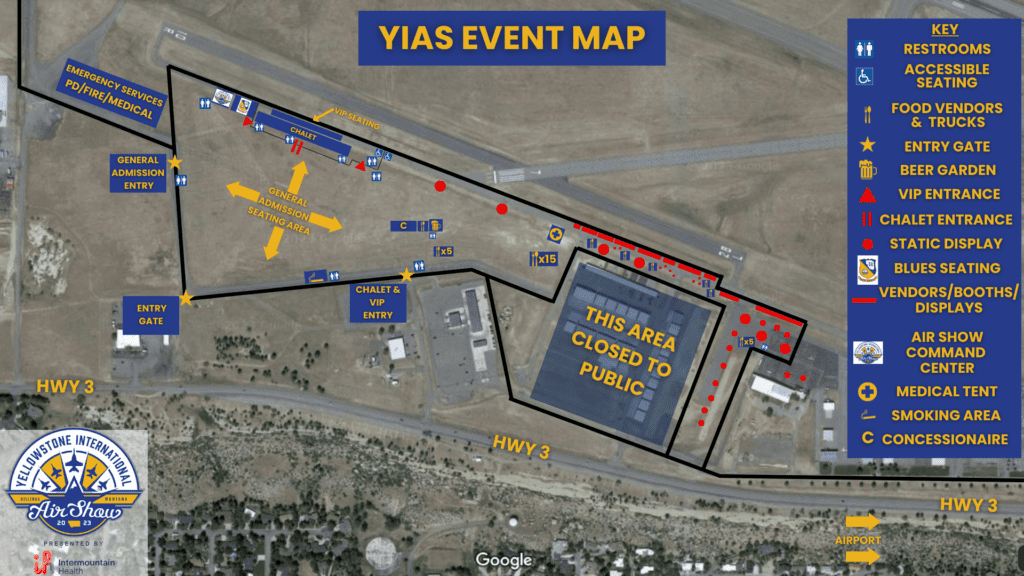 Parking can be accessed from Highway 3. Parking lots are west of the airport water tower. There will be signs and volunteers to guide drivers.
And most important of all, #safety! Here are a few things you can do to be #airshow ready:
• Wear sunblock and reapply during the event
• Stay hydrated
• Bring portable chairs and/or blankets if you have general admission tickets
• Wear comfortable shoes; event grounds range from rocky to grassy and sandy
• Wear a wide-brimmed hat for extra protection from the sun
• Consider hearing protection for children or people with sensitive hearing
• Have sunglasses
• Bring a stroller, food, and drinks for babies and small children
Last but not least, we kindly ask everyone driving in the area during the show and practice to KEEP YOUR EYES ON THE ROAD. It will be tempting to watch the aircraft do their thing, but emergency crews have already responded to an incident on Highway 3 near the airport viewing area that was caused by a distracted driver.
For tickets and more information about the show visit Yellowstone Air Show.