POSITION: MARKETING SPECIALIST, VISIT SOUTHEAST MONTANA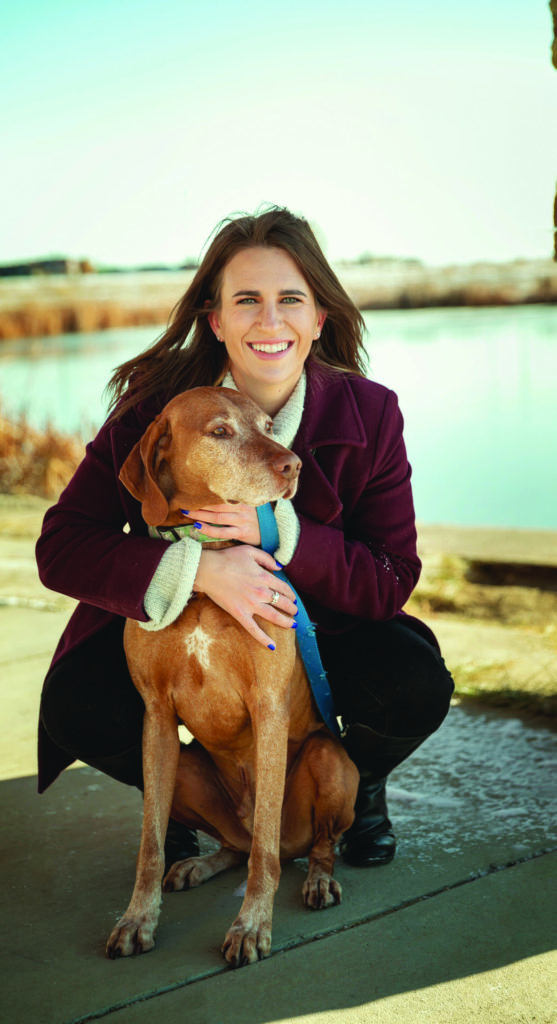 Tell us about your photo.
My favorite thing to do is spend time with my dogs! We make it a priority to get outside for a walk or run every day to enjoy all the beautiful scenery in and around Billings.
Describe your position in 5 words.
Promoting tourism in Southeast Montana.
Favorite Chamber/Visit Billings event or program.
I'm going through Leadership Billings right now and really enjoying it!
What is one thing about the Chamber/Visit Billings you think most people don't know? 
How passionate and creative everyone is—it's been especially apparent over the last several months as everyone adapts to changes and is trying to help the community in any way they can.
If you could make one change in Billings today, what would it be? 
Educating high schoolers and young kids of all the opportunities in the area – when I was that age my friends and I would always complain how little there was to do, which isn't true at all.
One adjective that describes you: 
Independent.
The dish you're known for cooking?     
Huckleberry crisp.
If you could have lunch with one famous person, who would it be and why? 
Freddie Mercury—I've been listening to a lot of Queen music lately, and he was such a talented person, and lived a very interesting life.
Words you live by:   
Respect everyone – especially those with different opinions.
12 DECEMBER 2020 – FEBRUARY 2021 | LiNK BUSINESS QUARTERLY