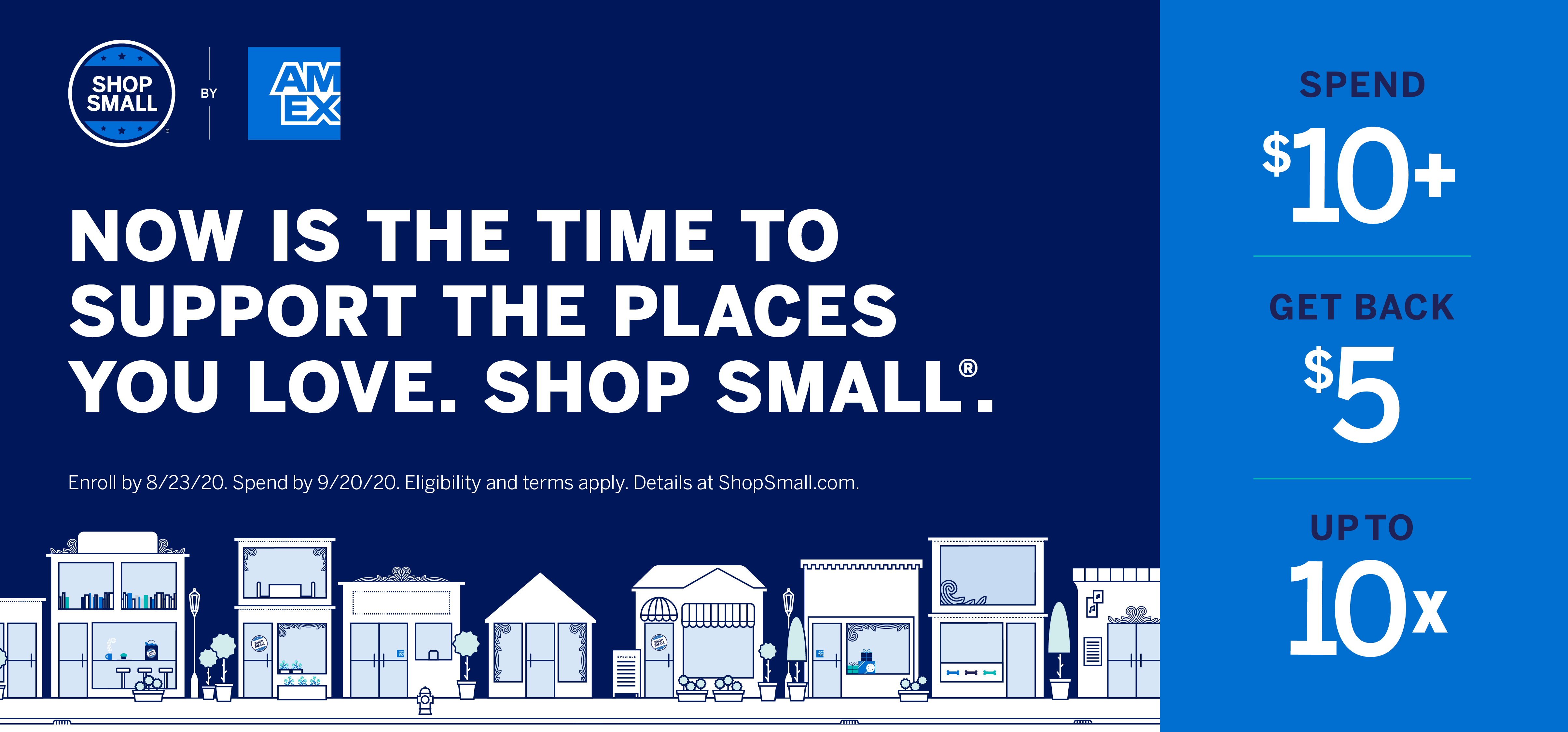 Small local businesses value your support and need it now more than ever. Each year on the Saturday after Thanksgiving, the Chamber promotes Small Business Saturday for businesses in Billings. But Thanksgiving still seems a long time from now!
With this in mind, we wanted to get the ball rolling! We are sharing this exclusive American Express® Card Member offer with you, to give our businesses, and our community, an added boost! Here's what you need to know…
For American Express Cardholders:
Customers with an American Express card can get $5 back in the form of a statement credit after they spend $10 or more at any eligible small business.
You must enroll your American Express card by August 23rd, 2020. Click here to enroll! You will get a $5 statement credit for each single purchase of $10 at any business on the U.S. Shop Small Map – up to 10 times by September 20, 2020. Click Here to enter your zip code.
For Businesses:
First, make sure your business is eligible with American Express! Log In Here to view, add or edit your business listing on the Shop Small Map.
Let your customers know how to support your business while benefiting from this great offer from American Express. You can download marketing materials here.
Find more information by visiting the ShopSmall Website.
Get your card enrolled, get your business eligible, and reap the rewards! We'll get back to business stronger together.
Below is a list of eligible Chamber member businesses where you can shop with your American Express Card right now!
If you are an eligible member business and we missed you, please let us know by sending an email to Marya@BillingsChamber.com and we will get you added to the list!