by Brenda Maas
Director of Marketing for Visit Southeast Montana
PHOTOS: Mary Peters, Miles City Bucking Horse Sale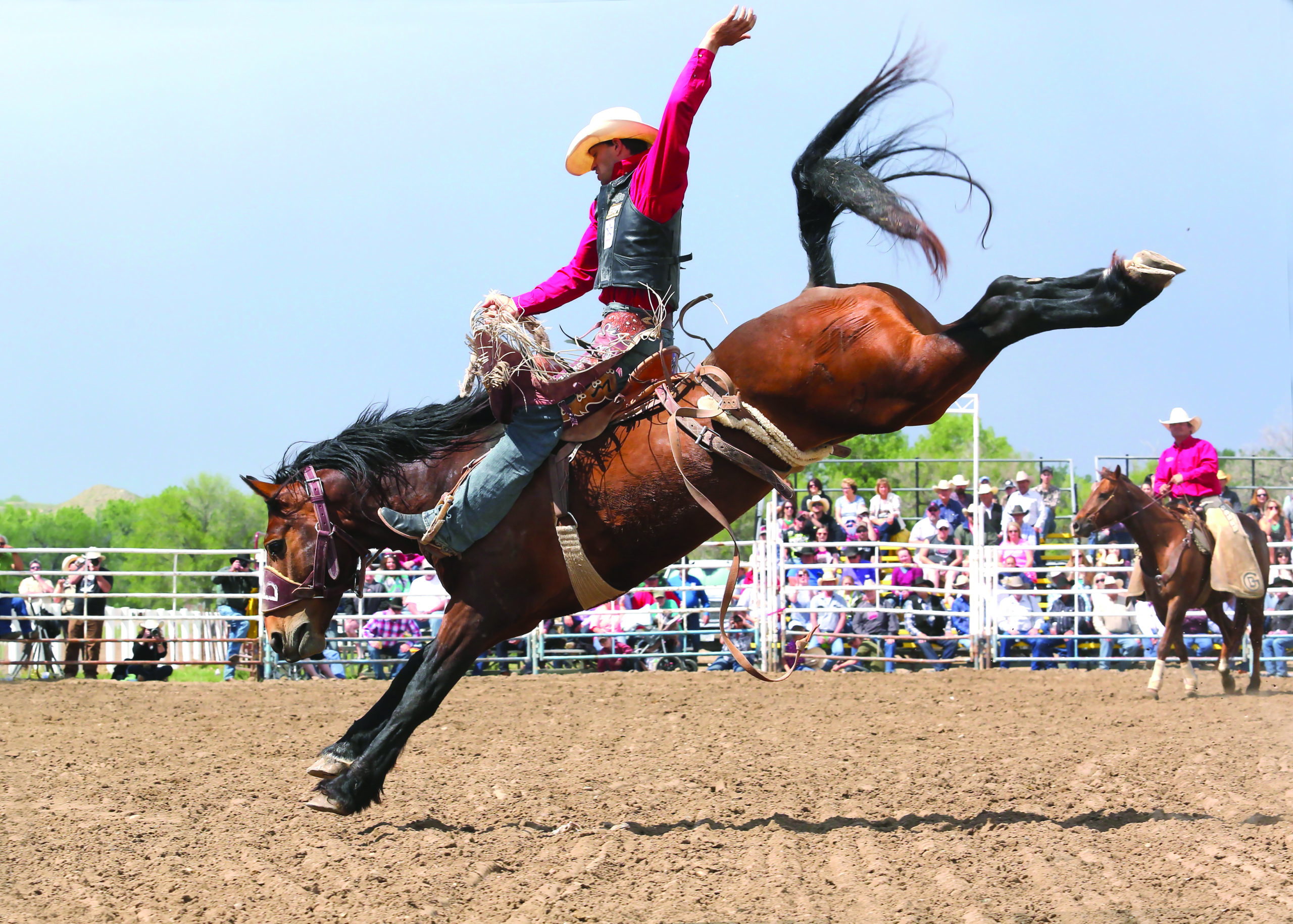 Out here in Southeast Montana cowboying is seriously big business. And few events are bigger and more serious fun than the annual Miles City Bucking Horse Sale (MCBHS). Celebrating its 70th anniversary on May 14-17, 2020, the sale remains rooted in rodeo tradition while celebrating Western lifestyles.
Known locally as "The Buckin' Horse," the sale emerged from rather uncertain beginnings. One rendition tells of the owner of the livestock center buying some steers from the Ekalaka, Mont., area with about 30 bucking horses thrown in the mix. The owner didn't know what to do with the horses, so he hosted a sale.
In another telling, local ranchers were tired of excess of wild range horses, so they decided to "buck them out" and invited riders, along with rodeo stock buyers, to an early-season sale. Likely there's a smidge of truth in each story. And, like any great Montana tradition, the tales continue to build.
Not just a regular rodeo stock sale
Today, the Bucking Horse Sale has evolved into a four-day event that starts with an early-morning Cowboy Church or Range Riders Museum Breakfast and ends when the bands quit playing at the Main Street establishments. Between that, there's bull riding, wild horse races, ranch bronc rides, rodeo grand entries and pari-mutuel horse races. And there's music – lots of music.
Miles City is truly more than a "One Light Town" and country fans are sure to hear that cover song along with other favorites like "He Ain't A Cowboy" from Casey Donahew during the 2020 kickoff concert. It sets the tone for the entire weekend with dancing, authentic country music and a boots-and-denim dress code. Even those who can't two-step are sure to find their rhythm on Thursday evening.
Although some have dubbed the event as a "Cowboy Mardi Gras," John Morford, President of the MCBHS Board of Governors, noted that there's plenty of fun to be had for all ages.
Morford pointed to the trade show, which sells "everything cowboy," Saturday's parade, art in the park and the nightly street dances as places that families will find fun. At the fairgrounds, kids and adults alike will be enthralled with racing horses, bucking horses, bucking bulls and – the all-time favorite – mutton bustin'. This event caters to the pint-sized crowd as kids ages six and under put on a helmet and hang on as they try to ride a sheep across the arena.
Clownin' around
Throughout the weekend, professional rodeo clown Whistle-Nut and Ole, his trusty…er, uh, steer, mingle with the crowds. Last year, that mingling took Whistle-Nut, riding Ole, into the Bison Bar– proving another Bucking Horse Sale mantra:  expect the unexpected.
The majority of events happen along Main Street, which is blocked off much of the weekend, or at the Eastern Montana Fairgrounds but the entire town is festive and celebratory. Morford noted that the MCBHS attracts approximately 10,000 attendees to Miles City over four days – so much so, that Miles City and Bucking Horse Sale have become synonymous across the globe. That's where the "World Famous" part comes in.
While MCBHS organizers certainly don't advertise internationally, the Bucking Horse Sale has created its own legacy of sorts. Morford noted they regularly see attendees from UK, Belgium Germany, France and even Russia.
"This event has such a unique history, it built its own reputation," Morford said.
Despite all the fun, there is serious business happening, too. The sale is a chance for professional rodeo consignors to see a proven bucking horse and for quality horse owners to meet consignors. Sunday's events, which include The World's Biggest One-day Match Bronc Ride, bring the world's top 30 cowboys to compete for $30,000 in prize money.
At the end of the weekend, and truly every day of the year, one statement about Miles City rings clear:  out here, we are big on the cowboy life. The traditions are rooted in our soil and in our everyday lives. The World Famous Miles City Bucking Horse Sale celebrates exactly that.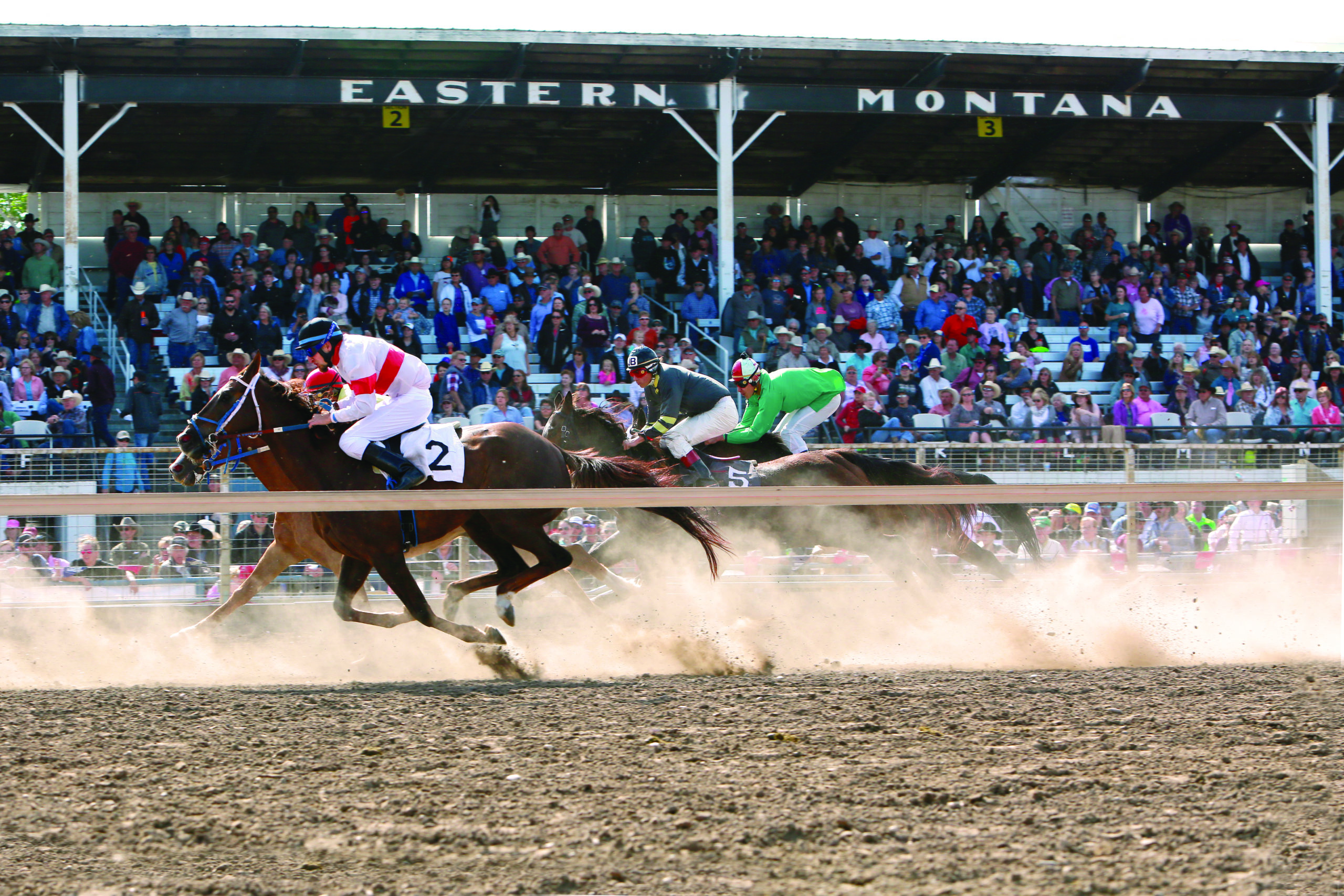 Meet a Visit Southeast Montana Board Member:  Chip Watts
Chip Watts knows tourism inside-and-out. As 18-year co-owner of 7th Ranch RV Camp near Garryowen, Chip focuses on providing visitors with an honest, first-hand experience on what to do and where to go in Southeast Montana. Prior to opening the RV camp, Chip and his wife, Sandy, provided personal tours of historic locations across the region – they still provide custom and large group tours upon request.
Chip has also been part of Visit Southeast Montana since it was re-organized from the "old" Custer Country. Over the years Chip has held multiple executive positions and currently serves as past-chair. He also leads the grants and nominating committees with his institutional knowledge.
During the off-season, Chip and Sandy like to explore in their own RV, visiting with their children and four grandchildren and expanding their knowledge by reading.
"We like to camp ourselves," he said, "finding quiet private places on our own."