The Billings Chamber of Commerce has always made developing leadership a priority. A community depends on good leaders to grow and improve, which is why we develop our many leadership programs. One of those programs seeks to teach leadership skills to local high school students, and it's always encouraging to see the good that comes from it. Youth Leadership Billings works with juniors in our area high schools to help them grow into our future community leaders. It often does not always take very long to see that in action. Over the last year, two of our recent Youth Leadership Billings graduates took steps to seriously impact our community. Both Jesse Dimich-Louvet and Noah Woodring took their talents and put them to good use in our community with some awesome projects.

When Senior High School student Jesse Dimich-Louvet first heard the statistic about how many Billings high school students were homeless, he knew he had to do something. With hundreds of students in Billings who don't have a home to go to at the end of the day, Jesse saw an opportunity to bring all of the high schools together to make a difference in these students' lives. Jesse organized an event in September, Laps4Life, a fundraiser for the homeless community in Billings public high schools. On September 21st, he brought members from Senior, Skyview, and West High Schools together to raise funds and awareness for the 165 homeless high schoolers in Billings.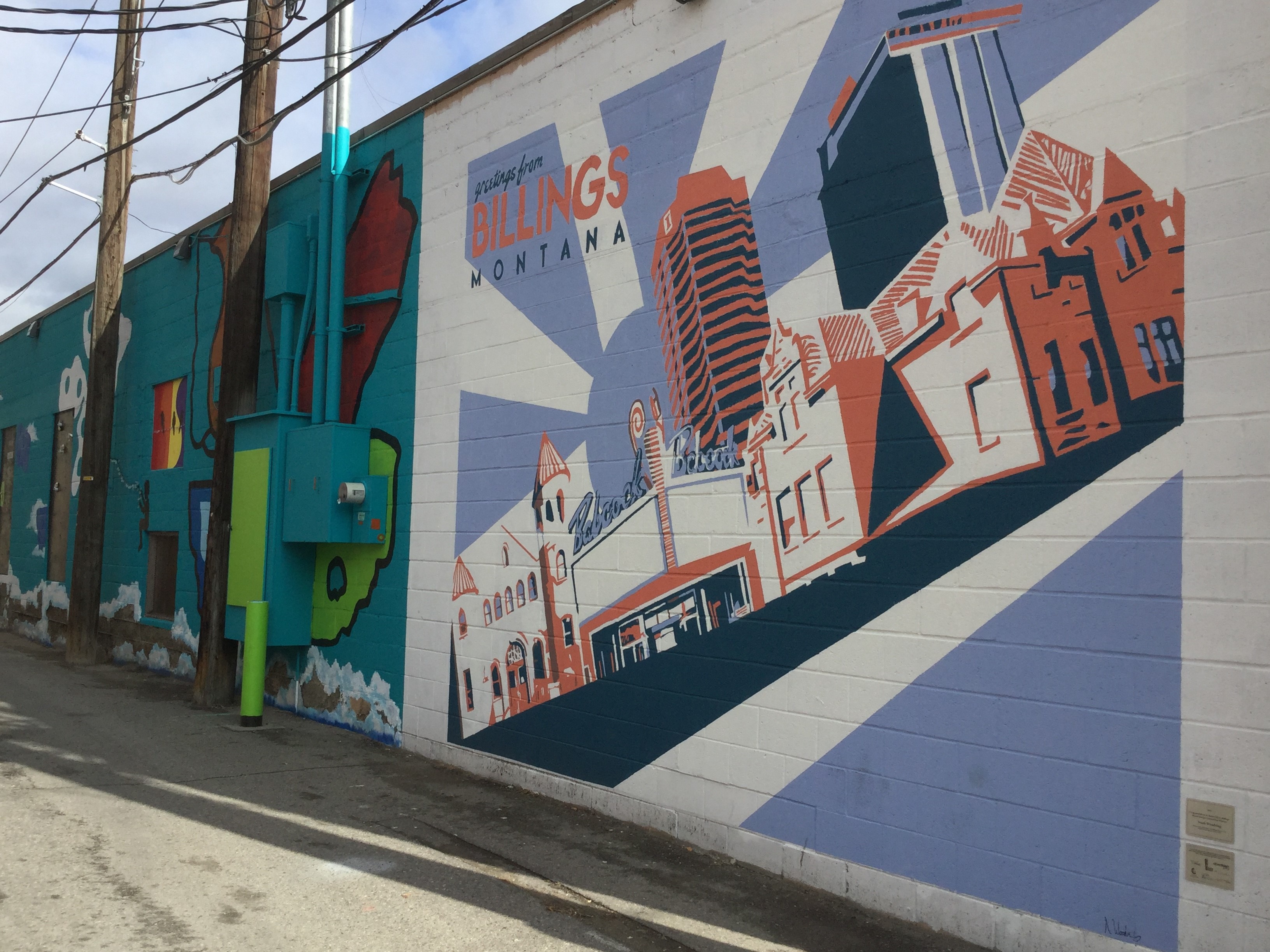 Noah Woodring found an opportunity to make his mark on downtown Billings. He saw an underutilized space outside The Pub Station a local event and concert venue, and wanted to make it a community space. He partnered with Downtown Billings Alliance, Big Sky Economic Development, Better Off In Billings, and other local businesses to design and paint a mural on the west side of The Pub Station. Noah gathered a group of volunteers together in July, and worked with them to paint a full scale mural bringing new life to the alley? His work will be a part of Billings for years to come.
Youth Leadership Billings has just kicked off another year in October. With a wide variety of talents represented within the program, we can only dream of what Youth Leadership Billings Graduates will come up with next. This year's students will have the opportunity to hear about community & social services, government & public safety, history, culture & tourism, as well as many other topics that will teach them about the needs and issues facing the city of Billings, as well as develop their strengths and leadership capabilities for their benefit and ours! Anything is possible when you connect, inspire, motivate and encourage our future leaders.