By Kelly McCandless; Director; Communications & Workforce Development
Billings Chamber of Commerce
Recognition comes in many forms, and while most say it makes them a bit uncomfortable to be in the spotlight, it's also almost always appreciated. From words of affirmation and small notes to major awards and pomp and circumstance, it's important to let those around you know they're appreciated and valued.
The Billings Chamber takes the opportunity to recognize the incredible businesses and leaders in our community often, but our greatest opportunity comes in the form of our annual Business Excellence Awards. these individuals and employers will be honored during Small Business Appreciation Week at our Chamber Breakfast at Night event on May 5th. You can learn more about how to get registered for this event here. For now, we are thrilled to share a bit about our 2021 winners with the broader Billings community. Read on to learn more about some of Billings' best.
Customer Service Excellence
This year, our scoring team landed in a tie for Customer Service Excellence, so we're privileged to celebrate two amazing individuals.
Erica Kimble, General Manager, Hilton Garden Inn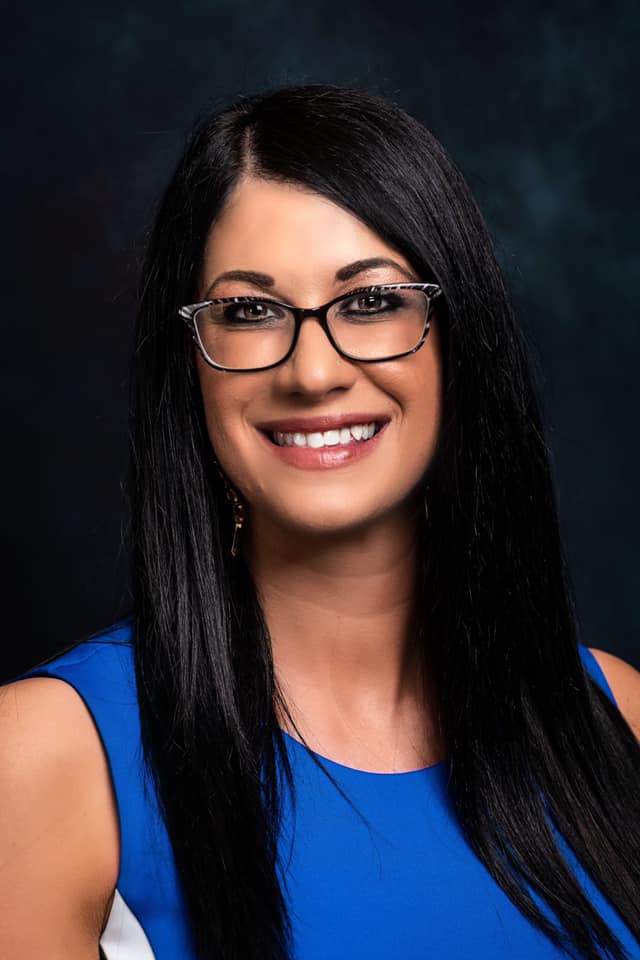 While in college at MSU Billings working toward a degree in Business Management, Erica Kimble recognized hospitality as her career path. "I once tried to leave the hotel business, but only lasted for a couple of months before I missed it terribly. I returned to the industry and quickly moved up."
Hitting the ground running, Erica serves the industry well beyond her role as General Manager for the Hilton Garden Inn. Kimble is the past president of the Montana Lodging and Hospitality Association (MLHA), the Sales and Marketing Council, and is currently sitting on the Board of Directors for MLHA. She is an active community member, serving the non-profit community and encouraging her employees to get involved, too.
When it comes to service, it's a foundational part of how Kimble leads. "I want my guests and my employees to feel like they're at home when they're in my hotel," she explained. "I seek out opportunities to recognize when staff go above and beyond, which encourages them to do their best work and that we're all ensuring the best experience possible for our guests."
"Erica comes to work with a positive attitude every day, which reflects on the entire staff," her nominator, Amanda Remington said. She described Kimble as the type of boss who works just as hard, if not harder, than staff to make sure everything goes smooth. "She gives all of us motivation to stay positive and work hard."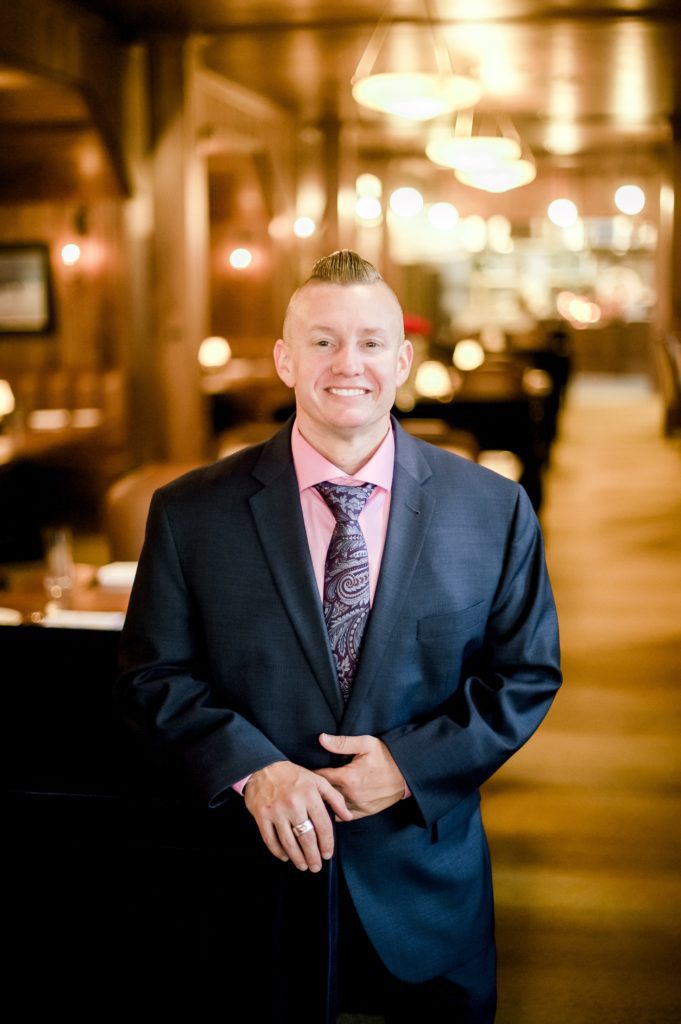 Mitch Fox, General Manager, Buffalo Block Prime Steakhouse
The Larson Family, owners of Buffalo Block Prime Steakhouse, hired Mitch Fox as General Manager in the spring of 2019 to help realize their dream of opening a fine dining steakhouse with a strong emphasis on an exceptional guest experience and the best quality food.
The vision for the restaurant fits exactly with Fox's goals professionally. "I have a guest first mentality," he explained. "I encourage great experiences for guests by training our staff to have exceptional knowledge as well as respect for each other and our restaurant and products. Setting this expectation automatically delivers a better experience for everyone."
"He will never ask anyone to do anything he wouldn't do himself," the nomination continued. "He fills in wherever needed. Whether it is cooking steaks, prepping for the day, serving guests, washing dishes or shoveling snow, he's always there."
His leadership philosophy aligns with exactly that, "As a general manager, I have to be able to do whatever is needed, set the energy for the restaurant, keep things positive and rally my team no matter the circumstance."
That approach, particularly over the last year, has been difficult to say the least. During COVID, when the restaurant was closed, Fox developed and implemented continuing education programs for staff and created programming to keep guests engaged with the restaurant during quarantine.
Fox was quick to mention how important his team is to the success of the restaurant. "I'm grateful to the crew. We work together for things to run the way I want them to, and we couldn't do it without each other."
Outstanding Business Person: Joy Ott, Regional President, Wells Fargo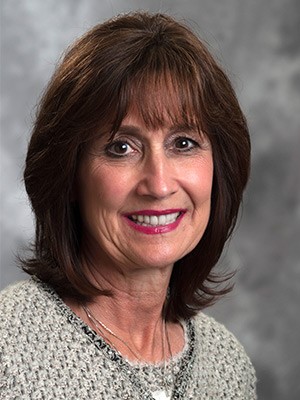 The award for Outstanding Business Person is given to someone who demonstrates leadership skills, motivates their team, and has made an impact to the business community through increased job growth and community involvement. Joy Ott demonstrates each of these things and more. She has served on the Billings Clinic board since 2008, and was nominated by Dr. Scott Ellner, CEO of Billings Clinic. "With her leadership, Wells Fargo has provided significant support to many healthcare initiatives that have improved the regional system of health that benefits not only Billings, but our entire region."
Ott's philosophy on leadership emphasizes that no one can do it alone. "I'm surrounded by talented, smart people and I seek opportunities to learn from them daily," she explained. The best leadership advice she's ever received is to be genuine and authentic in everything you do. "Everything else falls into place if you remember that," she said.
The sentiment carries through her nomination, "As a leader, Joy has a talent for crafting a shared vision and driving action to achieve results," Ellner said. Her remarkable leadership shines through her professional resume as well: She was recognized for her leadership qualities and advanced through a variety of increasingly strategic roles, roles that allowed Ott to pursue her primary passion in business leadership: inspiring others to lead and seek learning from the leaders around them.
"Followers are drawn to her authenticity and give 100% because she gives 100%," Ellner remarked. "This is the very essence of a great business leader. She is a shining example of passionate community service and impact."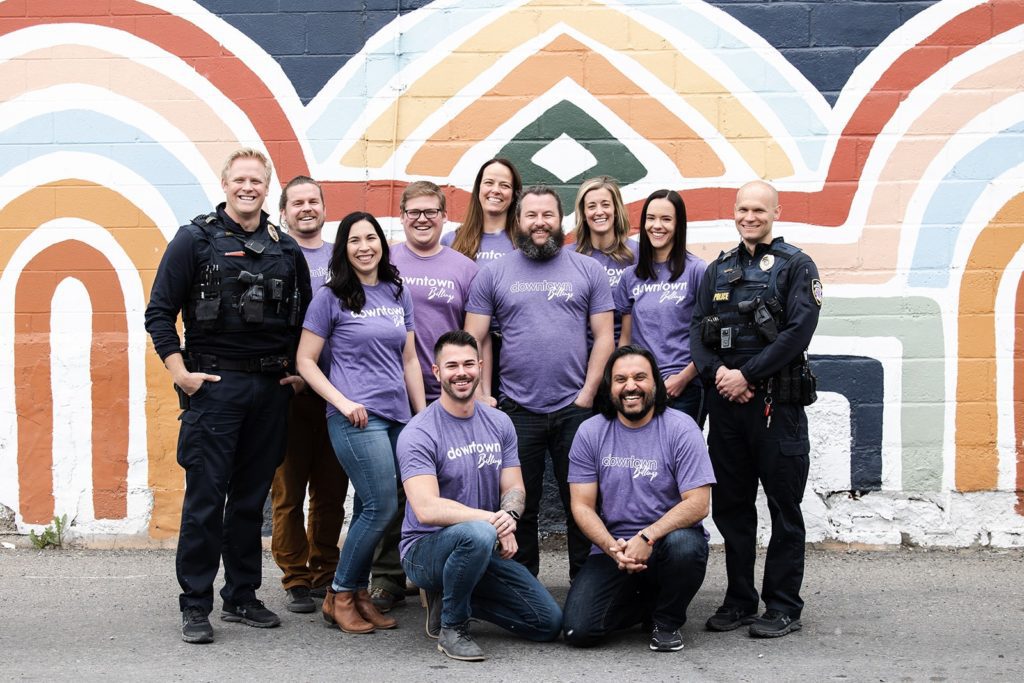 Inclusion Award
In our inaugural year offering this award, Downtown Billings Alliance (DBA) is an exemplary example of inclusion. The award was created to honor individuals and/or employers who champion diversity and inclusion at their businesses and organizations and in the community.
When seeking leadership in this area, DBA quickly comes to mind. Verbiage from their Strategic Plan reads, "Downtowns are for everyone. They are accommodating to individuals and groups alike. They go out of their way to make people from all backgrounds feel welcomed, included, and celebrated. They champion what makes us all unique. Downtowns provide opportunities for all."
Mehmet Casey, Development Director for DBA as well as the nominator, noted his observations shortly after being hired. "I quickly learned that the team represented men and women, Native Americans and LGBTQ+ members, locals and transplants. This informed me that our leader is not just accepting and welcoming of different populations bur rather celebrates and seeks out people for who they are and what they're capable of."
Katy Easton, CEO for the DBA, further explained the organizations' approach to being intentionally inclusive. "We aim to model a diverse and inclusive culture not only within our office, but throughout downtown. A space where all people are seen and heard. The vision is to have downtown model this culture for the rest of the Billings community."
Dedication to that approach builds a unique vitality downtown. "This Award is one of the most meaningful our team could receive,' Easton remarked. "It means everything. There's a lot of ways to say you're doing a great job downtown, but to be recognized for truly being inclusive, nothing could be more meaningful."
NextGEN Exceptional Emerging Leader: D'Vaughn Hayes, General Manager, Profile by Sanford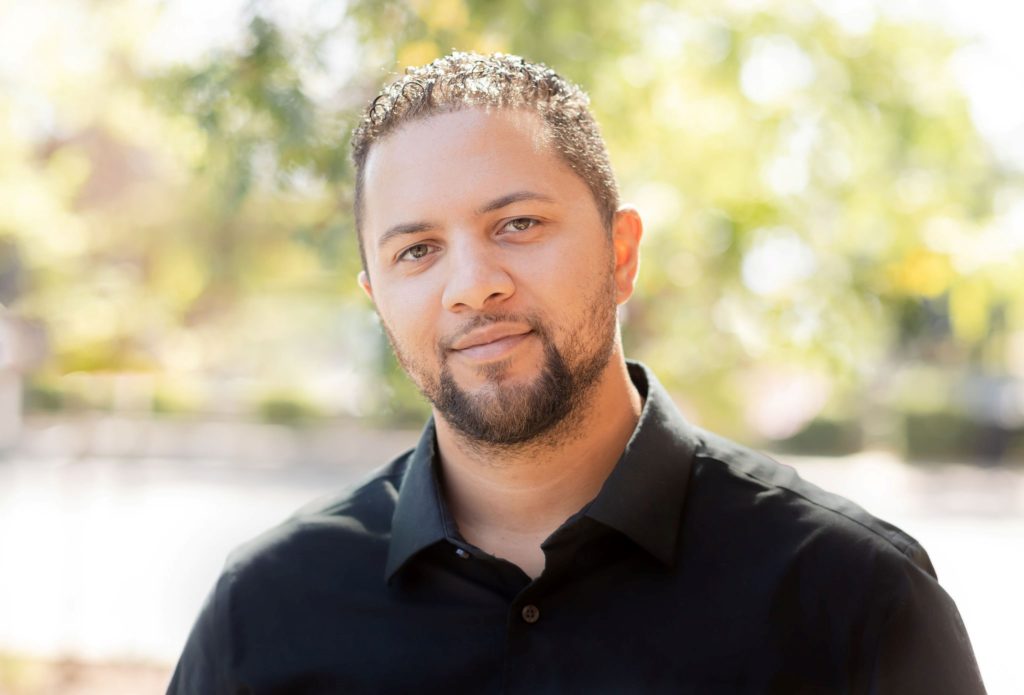 D'Vaughn Hayes seeks opportunities to get involved all over Billings. From NextGEN, to business advocacy and diversity and inclusion advisory boards with the Chamber, to leading the effort to host TEDx Billings in 2022, Hayes touts a strong network and careful leadership.
This leadership, noted by his nominator, fellow NextGEN member April Clark, sparks others to raise their hands to get involved as well. "I believe communities are made stronger by individual contributions," Clark explained. "In Billings, it would be hard to find an individual who contributes more than D'Vaughn Hayes. Not only is he incredibly active individually but he also recruits and includes others to grow their involvement."
"And," she continued, "He's just getting started."
Hayes is a problem solver eager to uplift Billings and connect with people who want to celebrate the community and seek solutions. "When I moved back to Billings in 2013, I was looking to connect with people who saw the greatness in our community. I found NextGEN and found a home with people looking to do the same thing," he said.
Today, he'd tell you most of his friends come from NextGEN, meaning he surrounds himself with people who work together toward a better Billings. "That is what is inspiring about D'Vaughn," Clark noted. "He is not threatened by helping grow other people; instead he sees the opportunity for everyone, including himself, to grow and to be included."
Leadership for D'Vaughn always includes others, and his drive and passion push him to dedicate the time required to be exceptional. "I just have this burning inside of me to help as many people as I possibly can get to where they want to be."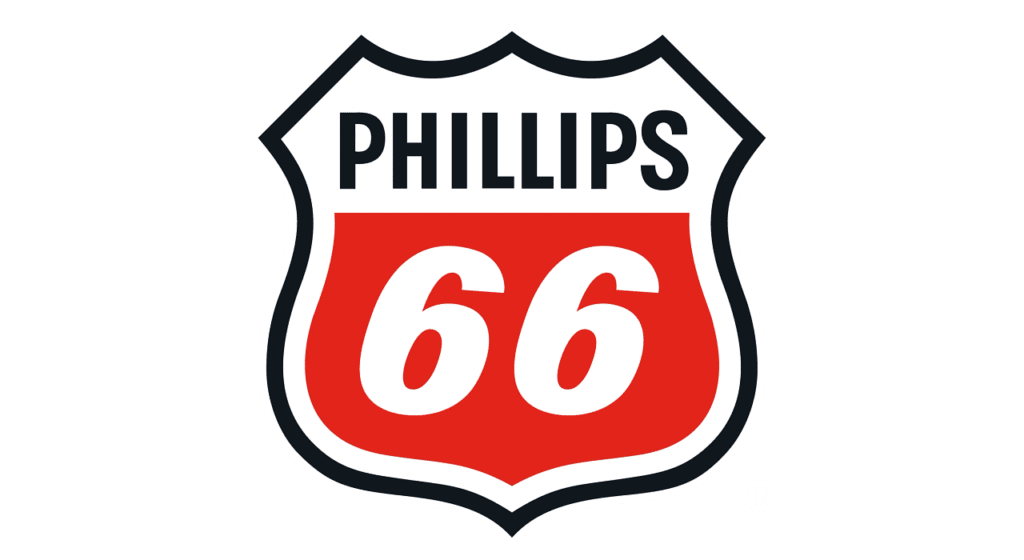 Employer of the Year: Phillips 66
Energy is one of Montana's leading industries, and Billings serves as a hub for refining and production. One of the organizations at the core is Phillips 66, the 2021 Employer of the Year.
Donald Susanen, General Manager for Phillips 66, has been with the company for 19 years, coming to Billings in 2017. When asked
what makes Billings stand out, he credits the culture of safety, honor and commitment they make a part of everything they do. "Our employees embrace those values and utilize the principles both inside and outside the facility," he said.



Phillips 66 is a leading energy manufacturing and logistics company that produces energy for cooking and heating homes, gasoline to drive to work and school, diesel and aviation fuel to move people and goods, and natural gas and liquids that power businesses. Simply put, Phillips 66 provides energy and improves lives. The Phillips 66 refinery and pipeline facilities have operated in Billings for over 70 years and create over 800 jobs for employees and contractors in Billings today.
"Our employees receive highly competitive wage and benefits packages, with emphasis on their physical, emotional, and financial well-being," explained nominator Rebecca Fink, HRBP Manager with Phillips 66.
Being an exceptional employer is critical to the organization's success. "Our industry requires challenging work, but it provides energy and improves lives," noted Susanen. "That mission, that responsibility, is fulfilling to our team."
Further, they set the expectation to be exceptional citizens as well, allowing employees to donate over 1,000 volunteer hours, supporting over 200 organizations and donating over $800,000 to the Billings community in 2020 in areas of Education & Literacy, Environment & Sustainability, Community Safety & Preparedness, Civic Enrichment, and COVID-19 response.
Susanen expressed gratitude for the people who show up every day, living the Phillips 66 values. "I want to thank the team for their hard work. This is a wonderful award, but we could not do what we do without each employee."
Business Champion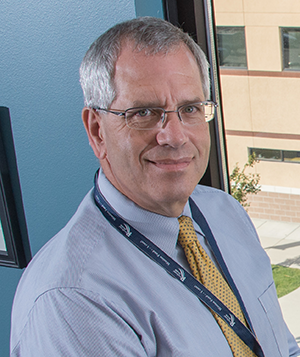 The last 18 months have been unlike any other in living memory. We've seen leadership take all forms during an incredibly turbulent time. John Felton, CEO of RiverStone Health and Yellowstone County's Public Health Officer, walked the line making incredibly difficult decisions for businesses and individuals daily. For that reason, he's receiving a special award this year: Billings' Business Champion.
John Felton got his start as an Occupational Therapist in Ohio. He moved into administration when the hospital he worked for recruited a team to turn the hospital around. Before long, he moved to Billings and took over the Northern Rockies Cancer Center and moved to RiverStone in 1997,eventually taking over as CEO and Public Health Officer in 2011.
When asked about how he balanced the needs of public health with the demands of business and economy, Mr. Felton is quick to note that public health is about much more than physical health status. "It's also about education, economic vitality, social connectedness, psycho-social stability, and more. Health status is just one part," he noted.
Felton explained two things critical to recognize early: there were no good options on the table, and there were no risk free options. Steve Arveschoug, Executive Director of Big Sky Economic Development and the nominator for Mr. Felton noted, "Riverstone Health, under John Felton's leadership, served our community in tremendous ways during our 2020/21 COVID-19 crisis. Without compromise, they put the needs of the community (including our businesses) at the top of their priorities and showed all of us what it means to "serve" and put the needs of the customer first."
From the beginning, businesses and public health worked together so the two could be complementary, not at odds, which is why Mr. Felton says this award means so much to him. "It's really very special because 11 out of the 51 Public Health Officers in Montana left their roles in the last year. People in public health have been treated badly across the country. The perspective was you had to choose a side: health or business. The fact that this award comes from the business community is really very meaningful and says that we found that balance."
Arveschoug credits Felton and his team with the strength of Billings at this point in the pandemic recovery. "John continually exhibited expertise, character, diligence, perseverance in the face of opposition, partnership, understanding, and a deep rooted sense of responsibility for the health and well-being of our community."
The Billings Chamber believed from the beginning of the pandemic that business will rebound and thrive if we approach the crisis with a strong balance between taking healthy precautions with as limited impact on business as possible. This was a difficult tightrope to walk and John Felton was at center in working with our economic development organizations. We appreciate is tireless leadership and dedication.
—
If you'd like to learn more about these award winners, visit our blog at BillingsChamber.com. And, we invite you to join us in celebrating excellence in business. It's been a tough year for most people; pause to extend your thanks to the leaders and businesses in your life exhibiting perseverance, grit and, of course, excellence.