Returning Control to Local Businesses
Last year, Billings City Council killed a zone change that would have provided over 100 new infill housing units. It would have been a significant benefit to our businesses in need of workforce, our overall housing market, and our taxpayers and local government, adding tax base without the additional costs associated with sprawl. A win-win, shot down by government due to arbitrary concerns such as "neighborhood character" and aesthetics.
Not only did the proposed development pose a significant community benefit, the zone change clearly met the criteria needed for approval. According to city staff, the proposed change would have put the zoning in better conformity with our zoning code. However, government overreach ended up costing a local business at least tens of thousands of dollars and sent a chilling signal to the businesses ultimately responsible for solving our housing crisis.
Unfortunately, the zone change example above is just a symptom of a larger problem. Government restrictions on land use have created a housing market where anything other than big, expensive housing is largely prohibited. It does this through exclusionary zoning, lot size or width minimums, maximum building coverages, and much, much more.
For example, a majority of Billings residential zoning requires large lots where it's illegal to build anything other than detached single-family homes, the most expensive type of housing. On top of that, those homes are only allowed to cover 40% of the lot. This means housing is prohibited on a majority of the land within a majority of Billings residential areas. This is a policy prescription for housing undersupply, unaffordability, and expensive sprawl—imposed by government while restricting the free market and property rights.
You may be thinking, "Ok, sure, but in Montana we're probably way better off than other states that have let government impede on private property rights." A CATO Institute analysis, published in 2017, says otherwise. In fact, according to their state comparison of relative levels of regulation, Montana is the 18th most restrictive state in both land-use and zoning regulations. California is ranked 22nd most restrictive in land use regulations and 38th most restrictive in zoning regulations. This analysis suggests California land use and zoning regulations are less restrictive than Montana! It's time for serious policy changes in our state.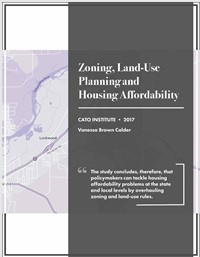 "Local zoning and land‐​use regulations have increased substantially over the decades. These constraints on land development within cities and suburbs aim to achieve various safety, environmental, and aesthetic goals. But the regulations have also tended to reduce the supply of housing, including multifamily and low‐​income housing. With reduced supply, many U.S. cities suffer from housing affordability problems." (Read the full study here)
Like the defenders of Helm's Deep, battling through waves of Uruk-hai, and looking to the east at dawn to see Gandalf and Éomer's Rohirrim charging in to save the day, there is cause for optimism. In an era of extreme political polarization, the housing crisis has forged bipartisan collaboration, with the Left and the Right in agreement that land use regulation is the problem. As the economist Ed Glaeser notes in a Brookings report on reforming land use regulations, "Reforming local land use controls is one of those rare areas in which the libertarian and the progressive agree. The current system restricts the freedom of the property owner, and also makes life harder for poorer Americans."
This bipartisan agreement isn't just academic. It's reflected with our local legislators, both Republican and Democrat, co-sponsoring a pro-housing bill heard last week. Aimed at returning lot size decisions to local businesses, HB 337 garnered 10 local co-sponsors.
We'd like to thank them for their pro-businesses work in Helena.
Sponsor: Rep. Katie Zolnikov (R)
Majority Leader Sue Vinton (R)
Rep. Emma Kerr-Carpenter (D)
Rep. Sherry Essmann (R)
Rep. Larry Brewster (R)
Rep. Kerri Seekins-Crowe (R)
Sen. Daniel Zolnikov (R)
Rep. Greg Oblander (R)
Rep. Mike Yakawich (R)
Rep. Brad Barker (R)
This week, another pro-housing bill is up for a hearing. Senate Bill 245 aims to return housing decisions to the industry experts. Unofficially titled the "Freedom to Build Housing Near Jobs Act," it applies to Montana's urban areas and allows businesses to build mixed-use and multi-family housing in the areas zoned for jobs.
Designed with input from our builders and contractors, this bill removes regulatory barriers to housing projects but keeps size and form standards within the most permissive allowed within the municipality. By allowing this property use by right, we could avoid the government overreach of the zone change discussed above, while keeping new development within the size and form of our community.
For more information on housing and zoning issues, check out our Pro-Housing Database.

---
Working for You
Senate Bill 245
Revise zoning to allow multifamily and mixed use development
Sen. Daniel Zolnikov (R)
SD 22
Billings Chamber: SUPPORTS
As described above, this bill is unofficially titled the, "Freedom to Build Housing Near Jobs Act" and is aimed at removing barriers to housing development. With input from building and construction businesses, the bill would allow for mixed-use (that includes residential) and multifamily housing to be built where jobs are located, in office and retail zoning districts. The bill also includes some thoughtful sideboards such as only applying to cities with populations above 7,000 residents and limiting development standards to the most permissive allowed in the city. The bill will be heard in (S) Local Gov. on Wednesday at 3:00 pm.
---
House Bill 355
Appropriate funds for local government infrastructure projects
Rep. John Fitzpatrick (R)
HD 77
Billings Chamber: SUPPORTS
This bill appropriates funding for local gov. infrastructure projects through a grant process administered by the Department of Commerce. The $265 million total will be divided among counties proportionally, with Yellowstone County eligible to receive $38.6 million. Eligible uses of the funds include maintenance and repair of: potable water systems, fire suppression systems, sewer systems, streets, roads, bridges, landfills, street lights, and public grounds and buildings. The bill has bipartisan support from 10 Billings-area lawmakers and will be heard Monday at 3:00pm in (H) Appropriations.
---
Legislative Videoconferences
Noon – 1:00pm
January 19th
February 2nd: Billings REALTORS
March 2nd: Downtown Billings
March 16th
March 30th
April 13th
Videoconference sessions will be held in the Liberal Arts Building, Room 208 at the MSU Billings campus, where individuals will have the opportunity to hear from, and ask questions of, our local legislators. There is a limit of 25 people for each in-person session and a box lunch will be provided for those who RSVP. Come and hear from our local legislators about what is happening in Helena and give your feedback. Thanks to MSU Billings and our sponsors: Billings Association of REALTORS, Big Sky Economic Development, Downtown Billings Alliance, and the newly-certified LEED Gold, City of Billings.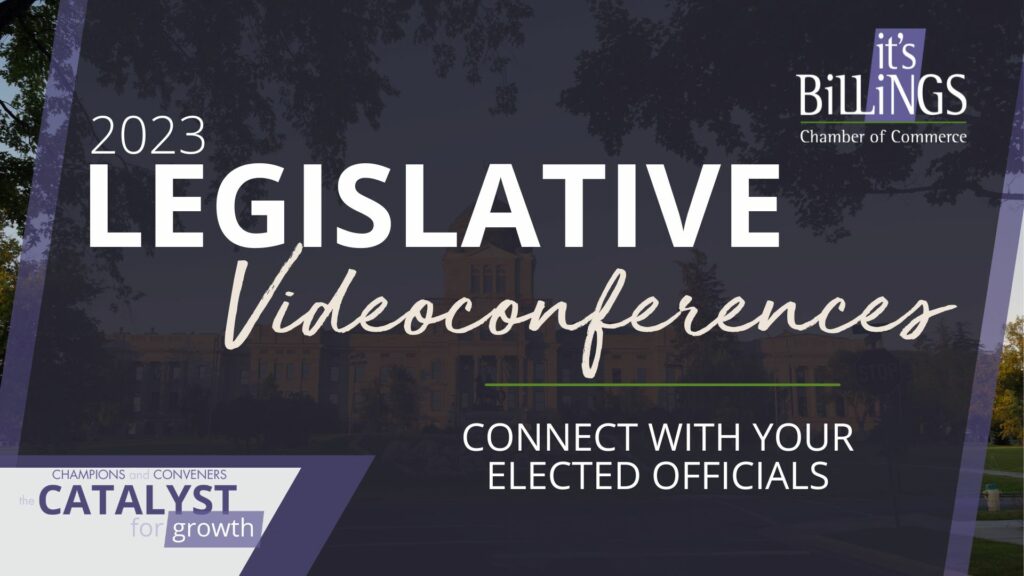 Virtual Testimony Makes It Easy
You will be able to select from the bills scheduled for the next 3 days.
By 5PM the day before the hearing, you will be able to submit your written testimony, write a brief message, or request a Zoom link to testify in the bill hearing.
Fill out the form with the pertinent details and submit. You will receive an email confirmation.
You do not have to testify in order to submit written comments. Written comments received by the deadline will be distributed to all committee members. However, if you request a Zoom link, we request that you write a brief message in the event of technical difficulties so that your name will be entered into the record.
If you wish to submit written testimony after the 5PM deadline, please call the Information Desk at (406) 444-4800 for assistance​.
Rules of decorum must be followed and the Presiding Officer will call on you when it is your turn to speak. Follow the Zoom directions and raise your hand to let the Remote Committee Coordinator know when you want to speak. We will not assume that because you requested the Zoom link that you automatically want to testify. There may be limits placed on how many people are allowed to testify remotely on each bill.
---
Additional Resources
---
Business Advocacy Sponsors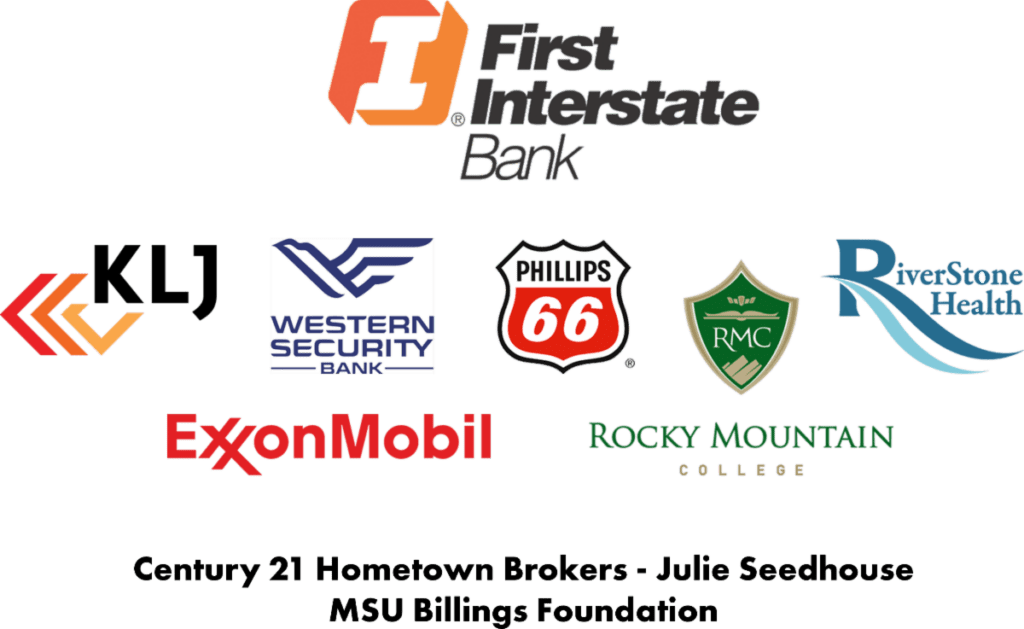 ---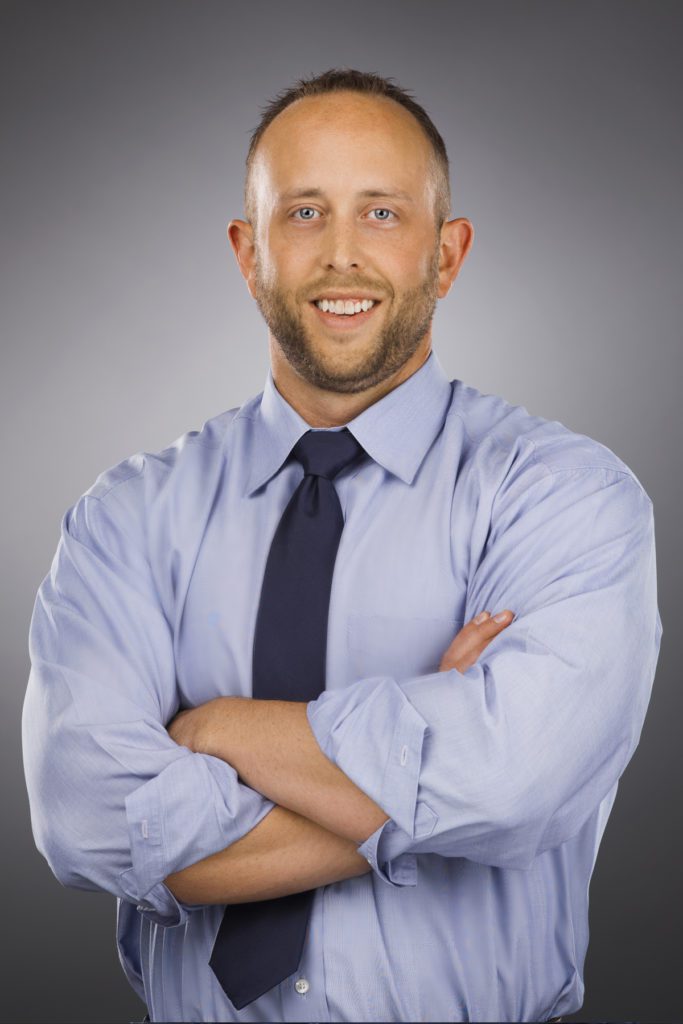 Please don't hesitate to reach out to the Billings Chamber's Business Advocacy Director, Dan Brooks with questions, comments, or just want to chat about the legislature.

Email Dan at daniel@billingschamber.com