STRONG COMMITMENT FROM HOTELS FOR SPORTS & REC FACILITY
Businesses are stepping up in a major way to support the proposed Sports and Recreation Center that is part of the Parks and Rec Bond on this year's ballot. On tonight's City Council agenda is a draft memorandum of understanding (MOU) with the Billings Tourism Business Improvement District (TBID), which has agreed to provide up to $800,000 annually to cover the operational costs of the Recreation Center for 10 years—$8 million total.
In 2007, TBIDs were authorized by the State Legislature for the purpose of attracting visitors and growing the economy. TBIDs consist of hospitality businesses which assess a fee on room occupancies, funding the marketing and promotion of Billings, growing leisure visitation, fostering sports tourism, and recruiting meetings and conferences. At a very basic level, hotels within the city of Billings agree to impose a fee on their guests that will grow visitation. Of course, when visitors come to Billings, they're not just benefiting our hoteliers; they shop in our stores and eat at our restaurants, injecting outside dollars into our local economy.
As part of a TBID's authorization, they are required to provide an annual work plan and budget to City Council, which maintains oversight. This year, Visit Billings presented their annual work plan and budget to City Council on May 16th. Some highlights include:
$380: Average visitor spending per trip
10,000: Billings area jobs supported by tourism
77.3%: Overnight visitors (vs. day-trippers)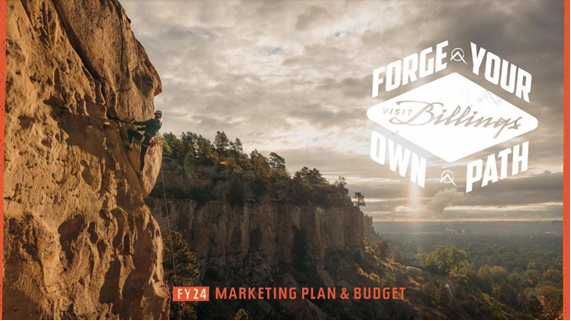 In recent years the TBID decided to devote more resources to sports tourism, considering Billings has a strong sports tourism market. This includes funding local, regional, and national events that bring visitors to Billings (see below), attending sporting event trade shows, and researching and supporting a sports and recreation facility that would expand the capacity of Billings as a sports destination.
Sports events supported by Visit Billings:
Montana High School Association events
Big Sky Volleyfest
Big Sky Ballin'
All-American Indian Shootout
NCAA DII Cross Country Regional Championships
NAIA Division I Women's National Basketball Championships
Local Softball and Baseball Tournaments
406 Race Series
Tonight's discussion will focus on the draft MOU between the TBID and the City of Billings to defray the operations and maintenance costs of a Sports and Recreation Facility if voters support the Parks and Rec Bond ballot measure. The draft MOU:
Details the commitment of the TBID to raise assessments on visitors to go toward promotion, marketing, and administrative, and operational expenses of the Sports and Recreation Facility.
Outlines the terms and amount of the commitment: not to exceed $800,000 annually for a period of 10 years.
Ensures the eventual manager or management group of the facility have an established resume of success that will help to, "minimize operating shortfalls."
Businesses are stepping up, making major commitments to the future of our community. We are incredibly grateful for their vision, their contributions, and for betting on Billings!
GET CAUGHT UP ON THE CANDIDATE FORUM!!
Did you miss the City Council Candidate Forum last week? Fear not! You can get all caught up by watching the recording, courtesy of Community 7.
---
SEE ALSO:
---
Thank you to our Business Advocacy Sponsors!