Ag Appreciation Celebration
Chamber Ag Appreciation Celebration
Thank you to all who joined us Friday, January 18, 2019 at MetraPark for the 2019 Agriculture Appreciation Celebration. This celebratory event offered exceptional food, music, and an incredible lineup of speakers presenting the Ag Industry Update.
Presented By:
Awareness and appreciation: that's why the Chamber Ag Appreciation Celebration is hosted every winter. Agriculture is the region's number one industry. This banquet offers an evening of fabulous food, entertainment and camaraderie for people in and out of the Ag industry. It's about education, admiration and gratitude for the area's farmers, ranchers, consumers as well as agri-business and agri-business research representatives. On average, 900 attend this three-hour event.
Event Details:
5:30 p.m. – No Host Cocktails
6:00 p.m. – Welcome & Prime Rib Dinner
7:00 p.m. – Industry Update, Ag Excellence Award (sponsored by Stockman Bank) and Door Prizes
8:00 p.m. – John King Concert
If you're interested in sponsoring the 2020 Ag Appreciation Banquet, email Jessica@billingschamber.com to learn more!
Thank you to our sponsors: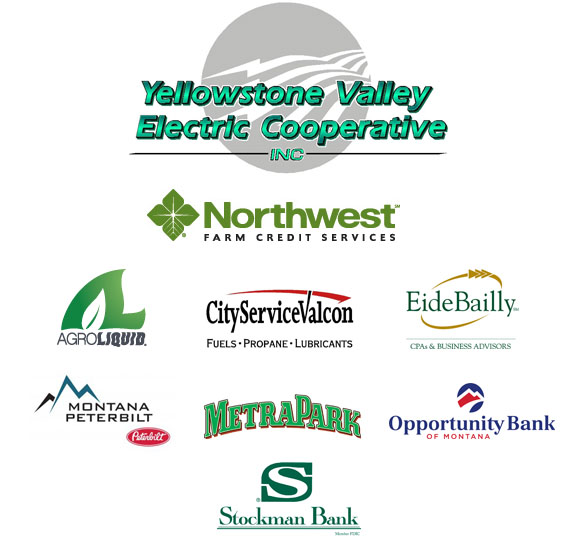 Supporting Sponsors are:
Beartooth Bank  |  Simplot  |  Little Horn State Bank  |  Wipfli  |  Agri Industries

Television Sponsor: ABC6/Fox4
Radio Sponsor: Northern Ag Network
Video Sponsor: KULR8
Thank you to our Beer Sponsor: MillerCoors
Congratulations to our 2019 Agricultural Excellence Award winner, Leroy Gabel!
"I believe in the future of agriculture, with a faith born not of words but of deeds…" The FFA Creed.
A common thread in Leroy Gabel's life has been his dedication to the future of agriculture through service to his industry and the next generation of agriculturists
After graduating from Huntley Project High School, Leroy was elected as Montana State FFA President in 1965.  He attended Montana State University, earning a degree in Agricultural Education and was a member of the AGR Fraternity.  He also served in the Montana National Guard.  Leroy and Sydney Shaffner were married in 1972 and began farming sugar beets, corn, hay, pinto beans,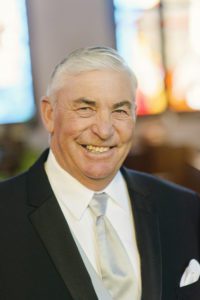 malting barley, and wheat.
He has shared his leadership, knowledge of parliamentary procedure and public speaking  with every organization he has been involved with.  He served for many years on the Huntley Project Irrigation District Board. During his tenure on the Irrigation Board, he also served on the MT Water Development Association.  As an ardent supporter of 4-H and FFA, Leroy has always volunteered his talents and knowledge to coach and judge several 4-H and FFA members over the years, throughout Yellowstone County and Montana.  Leroy was a leader of the Huntley Eagles 4-H Club for 25 years as well as serving on the Yellowstone County 4-H Council.  He was also a founding member of the Huntley Project FFA Alumni Association.
Leroy has served on the Yellowstone County Farm Bureau Board of Directors as well as the Farm Bureau state sugar committee.  His involvement with the sugar industry continued with his election as a director to the Southern Montana Beet Growers Association.  During this time, he served on the Billings Chamber of Commerce Ag Committee.  He is currently a director on the Yellowstone County Conservation District and a member of the Yellowstone River Council. He is also a member of the Huntley Project Methodist Church.
Leroy and Sydney are the parents of Greg and Annie.  Lt. Colonel Greg and his wife, Ellen, and son Trent live in Fort Rucker, Alabama where Greg will become battalion commander of an aviation brigade in May of 2019.  Annie and Alex Wheatcroft and daughter Emily, live in Worland, Wyoming, where they own and operate a commercial Angus ranch in Worland and Brockway, Montana.  Annie is a CPA and Controller of Natural Gas Processing Co. in Worland.
Leroy is honored to receive the award ten years after the award was given posthumously to his father, Roy Gabel.